Find the right rubber track tread for your terrain
Every rubber track tread has a job. For some it's minimizing ground disturbance, others are all about traction. Find the one that fits your needs.
---
Multi Terrain Loader Options
---
Compact Track Loader Options
---
General Duty or Premium?
Our Purchasing Guide will help you determine the best rubber track tread for your business based on your budget, ground conditions and expected hours of operation.
---
Track Compatibility
We're making ordering easy. Find tracks compatible with your Cat® machine model — along with their corresponding part numbers.
Download Quick Reference Guide
Know your track part number? Start shopping.
---
Identify a rubber track tread without its part number
If your older track doesn't show a part number, you can still find a replacement.
For compact track loaders:
Measure the width of the track in inches.
Measure the distance between the links or lugs, center-to-center, in inches.
Count the number of links or lugs around the full length of the track.
Consult with your local Cat dealer for track options compatible with your machine's measurements.
---
Cost Management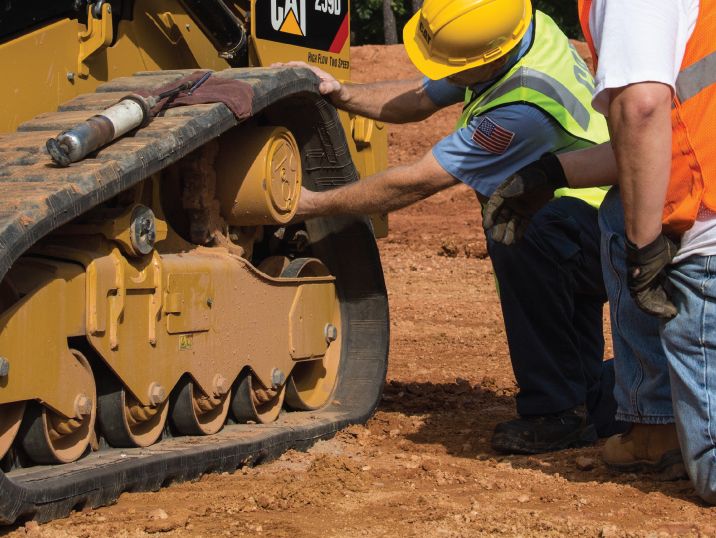 Learn how to extend the life of your rubber tracks and minimize owning and operating costs.
Get Tips