Features
On-the-go weighing assists operators with hitting precise load targets.
Check weight from the cab while at the stockpile.
View bucket, truck and target weight, pass count, and progress effortlessly from the in-cab touchscreen monitor.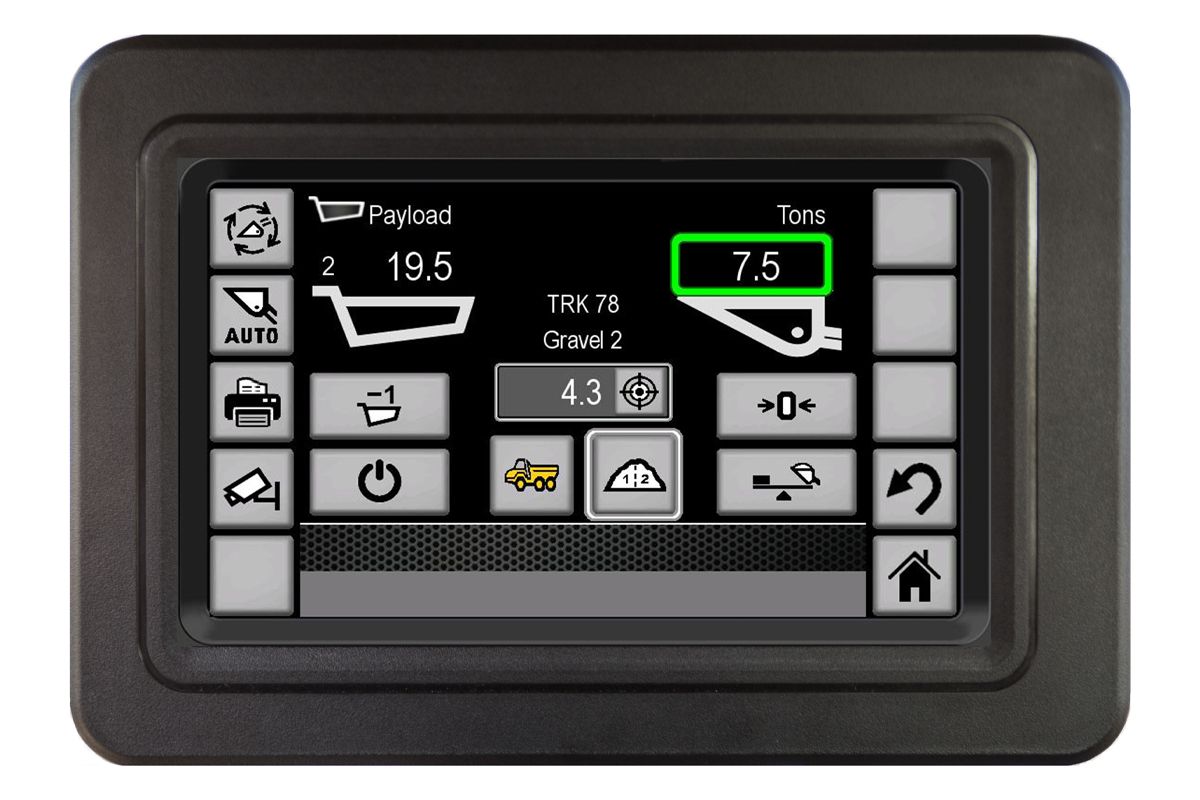 Load to exact specification without under or overloading; load more trucks faster; move more material; generate more revenue.
Track daily productivity from the cab with quick access to truck target weights, loads and cycle counts, material movement, and daily totals.
No loss of productivity due to underloading.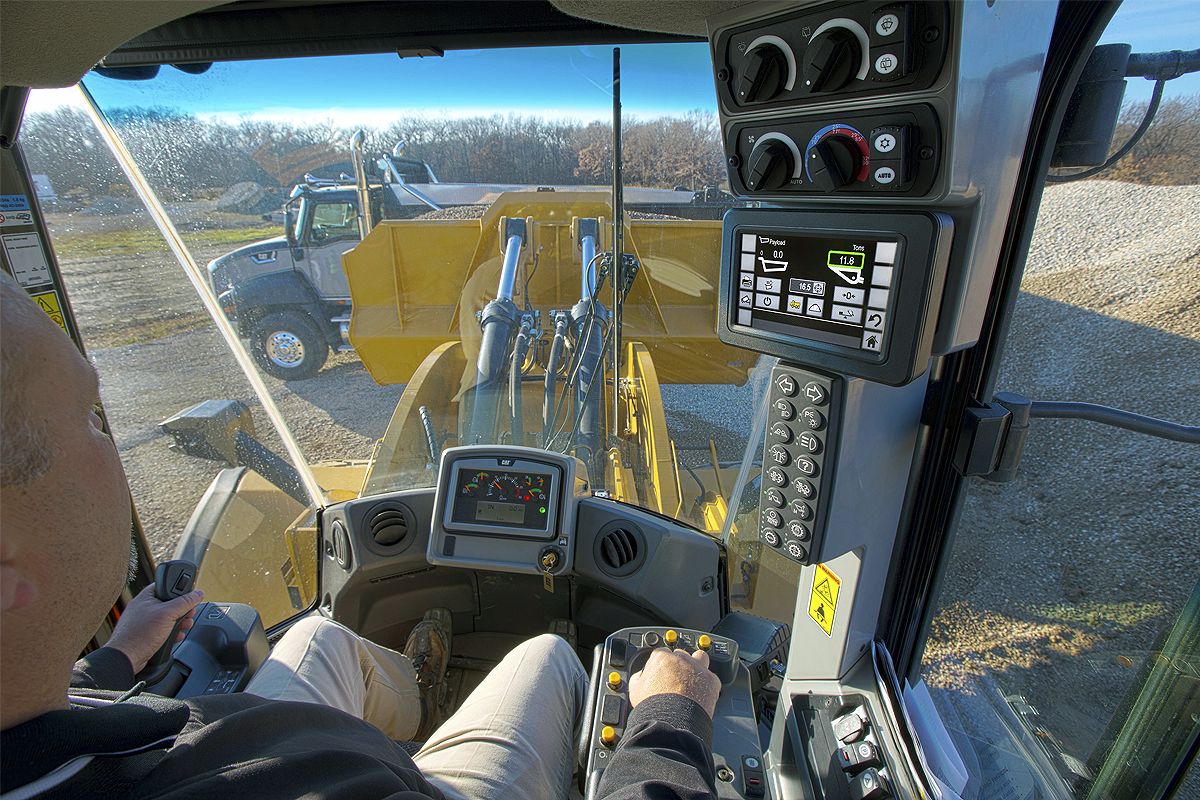 Operators can track daily production from the cab – weights, load and cycle counts, and totals; and print truck payload tickets on optional printer.
Managers can view payload details and key performance indicators online to help manage the business.