BUILT TO PERFORM
Increase your fuel economy up to 5% with the standard ECO mode.
The on-demand fan reduces fuel consumption and under-hood heat for longer component life.
Improve productivity with the Electronic Throttle Control which matches engine power and torque to application requirements.
The powershift transmission and machine balanced design ensures that you get full drawbar power to the ground with the Cat C7.1 engine.
The hydraulic system makes the machines more precise and predictable for a consistent grade.
The Digital Blade Slope Meter option shows you the grade without relying on manual grade checkers.
Product Link™ provides location, machine hours, fuel usage, productivity, idle time, diagnostic codes, and other machine data on demand through the VisionLink® online interface, which helps you improve jobsite efficiency with lower operating costs.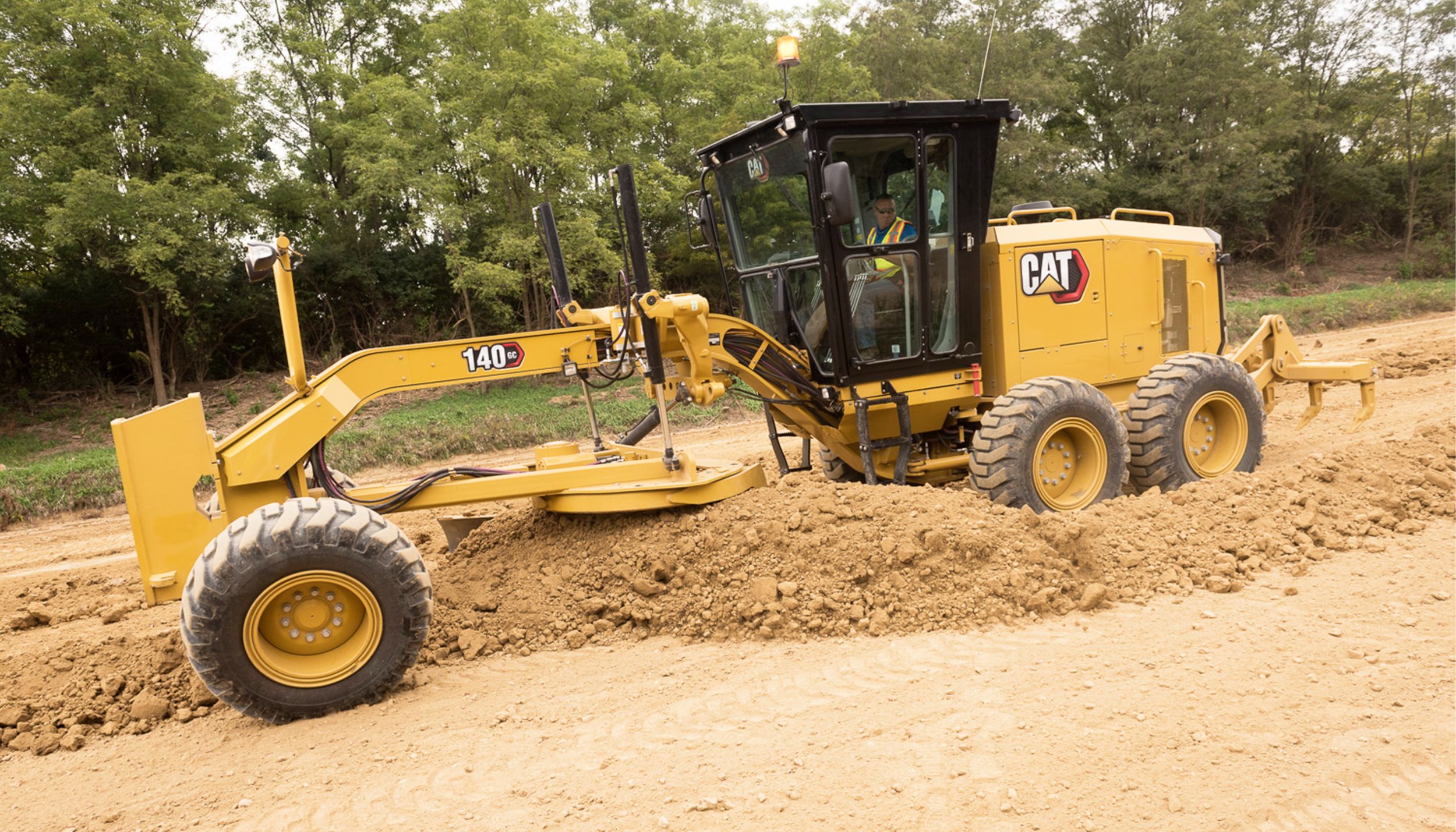 WORK IN COMFORT
Choose your comfort level in the cab with standard, mechanical suspension or air suspension seat.
Easily adjust the control console and steering wheel.
The high capacity Heating, Ventilation and Air Conditioning (HVAC) system option circulates fresh air, prevents dust entry and keeps windows from fogging.
Easily add a radio to the cab using the built-in mounting location option.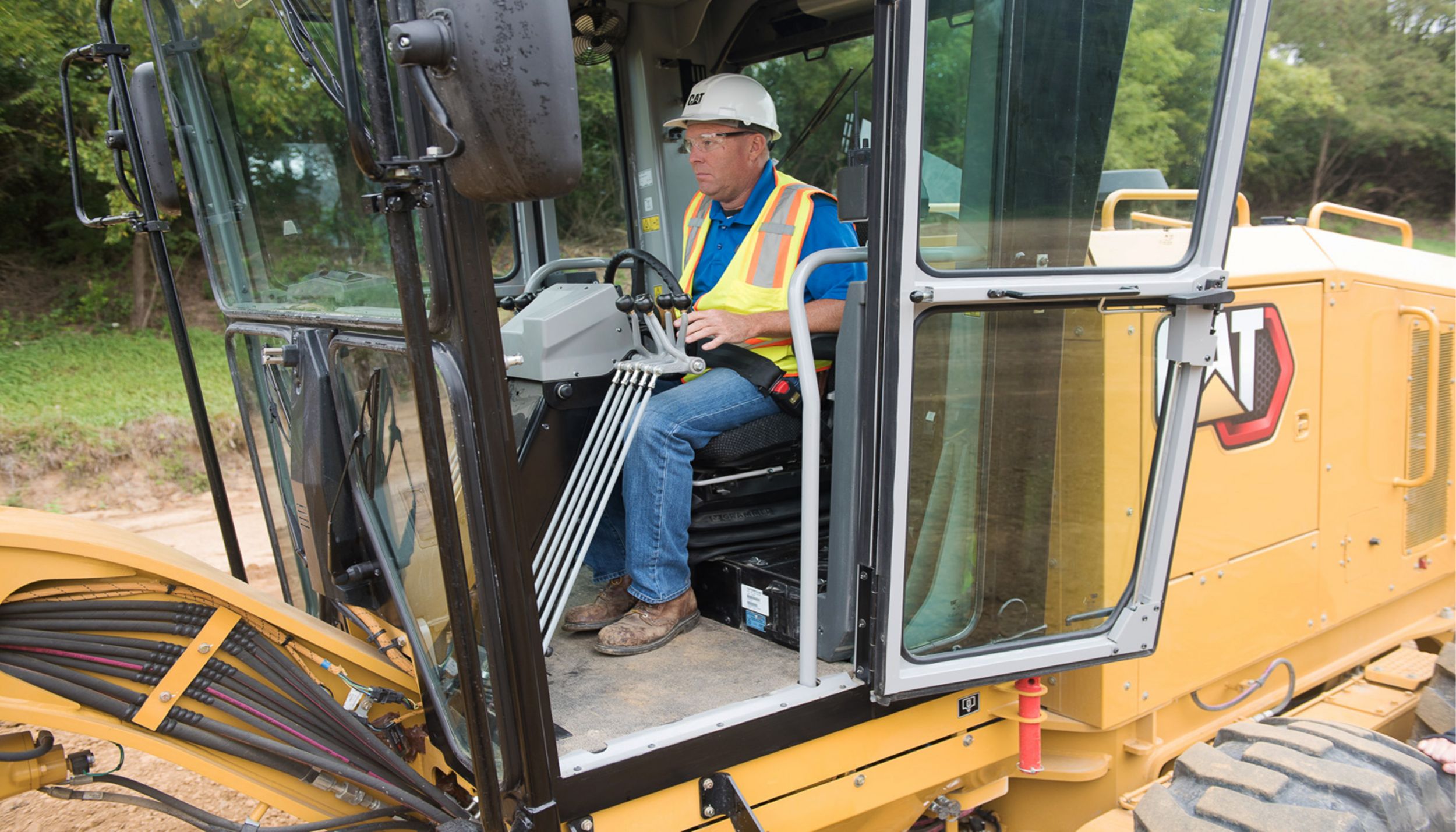 LONG TERM VALUE AND DURABILITY
Drawbar circle moldboard stays factory tight providing precision grading pass after pass.
Machine structure is built for a long life. It's designed to use several types of work tools, such as a front blade.
Slip clutch option protects the circle drive if the machine strikes an immovable object.
Front axle maximizes bearing life while also minimizing maintenance.
Reduce daily greasing requirements and costly repairs to your circle and pinion with Circle Saver option.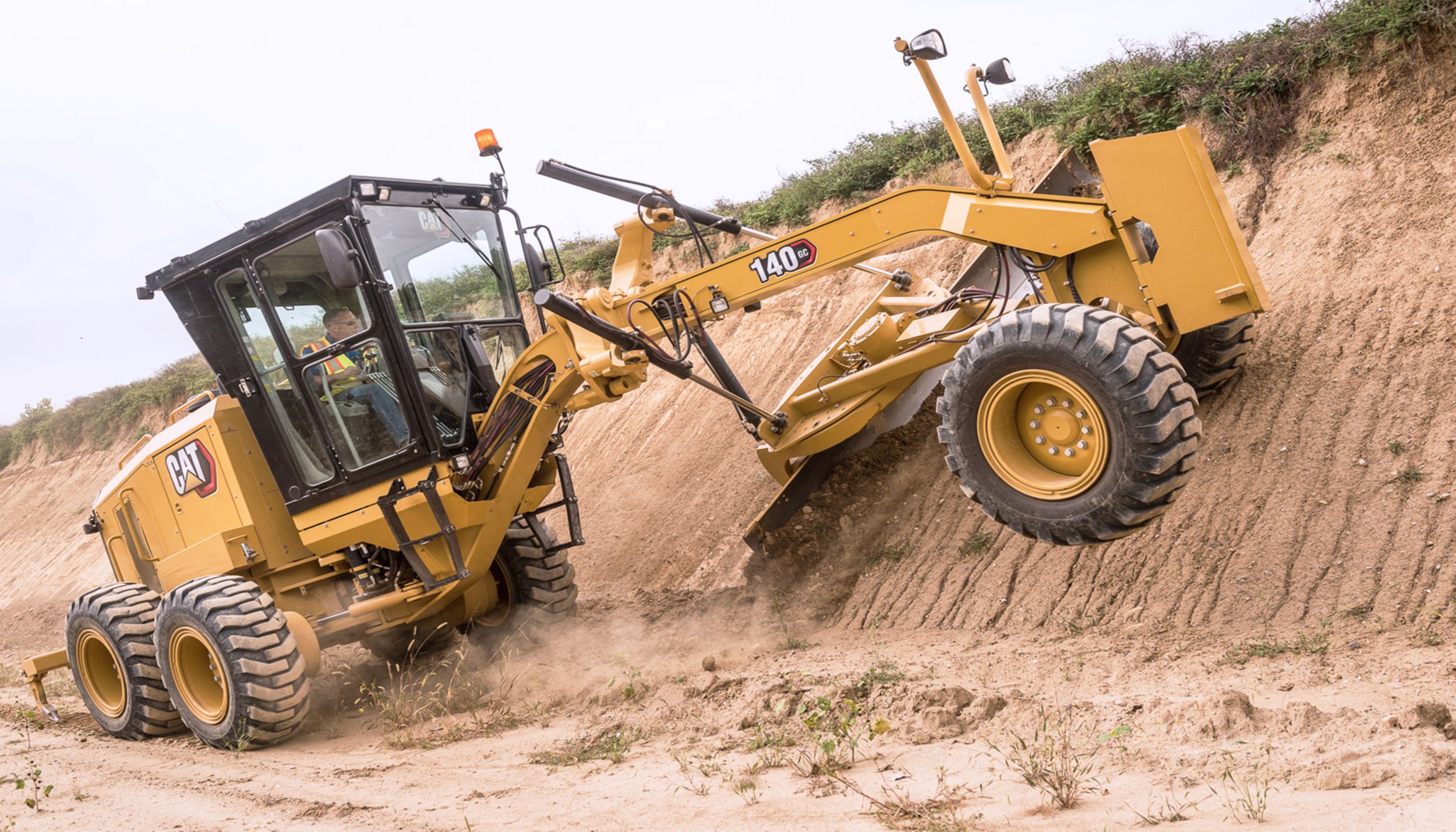 SAFELY HOME EVERY DAY
See what's behind you with the rear camera option. The dedicated display can be always on to ensure a safe work environment.
The heated lens keeps the rearview camera clear in cold and wet conditions.
In the event of an engine stall, count on the secondary steering system option to help stop the machine safely.
Use three points of contact when entering and exiting the machine with strategically placed walk ways and grab rails.
Ground level engine shut-off switch stops all fuel to the engine when activated and shuts down the machine.
See the rear of your machine with side and rearview mirrors.
Work past sundown using the strategically placed lights for night time visibility.
Keep your work site safer with Cat GRADE Digital Blade Slope Meter to reduce the need for manual grade checking with working machines.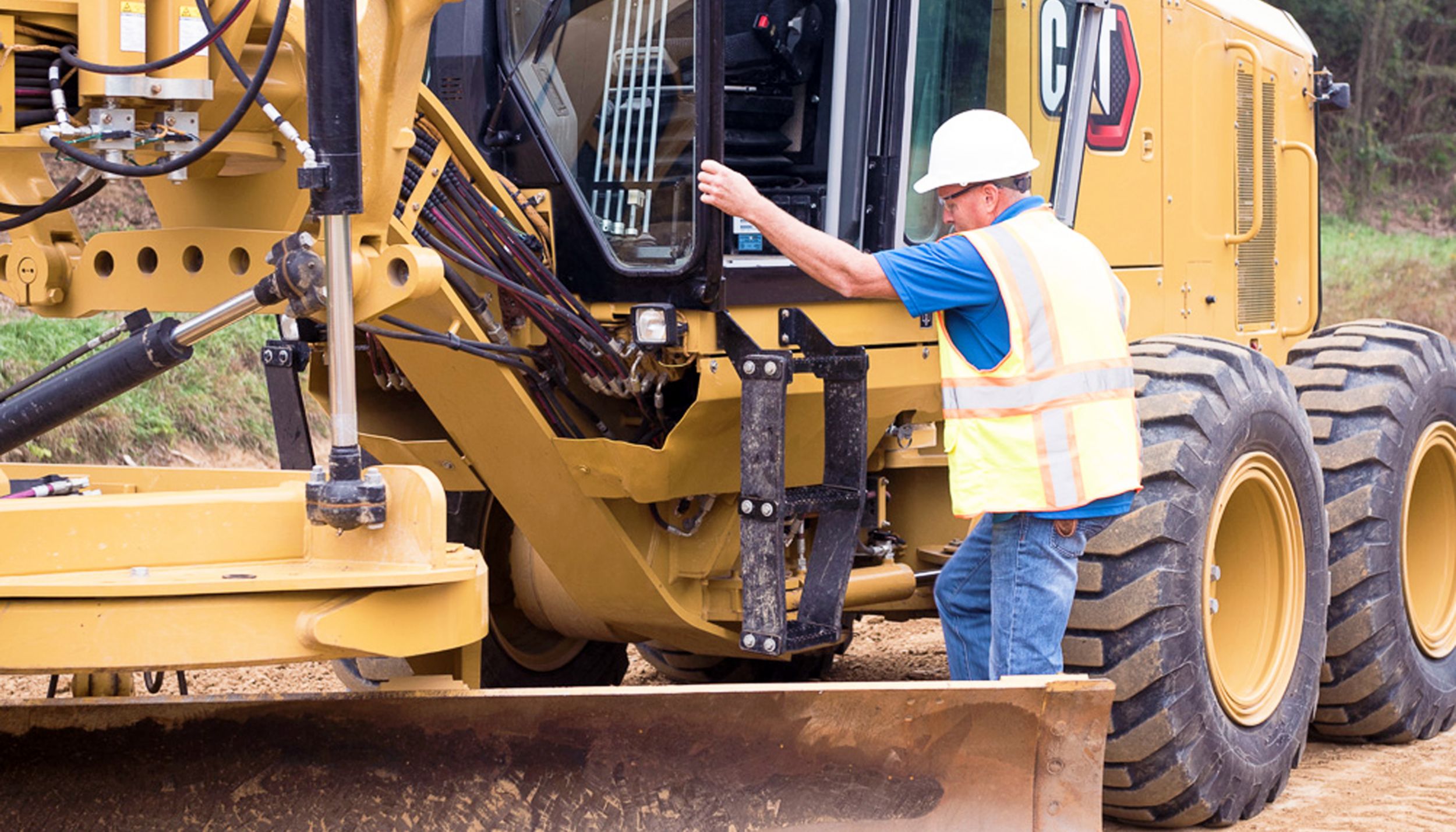 SAVE MAINTENANCE TIME
Filters, such as fuel, engine air, and oil filters, are grouped together for easy access and preventative maintenance.
Maintain roads with the standard drawbar circle moldboard with hardened circle teeth for increased durability. Adding a separate line with replaceable wear inserts helps to sustain factory tightness.
Hydraulic brakes are well oiled to keep them maintenance free.
The standard bottom guard shields the transmission and filter. Optional guarding protects your machine from damage in demanding applications.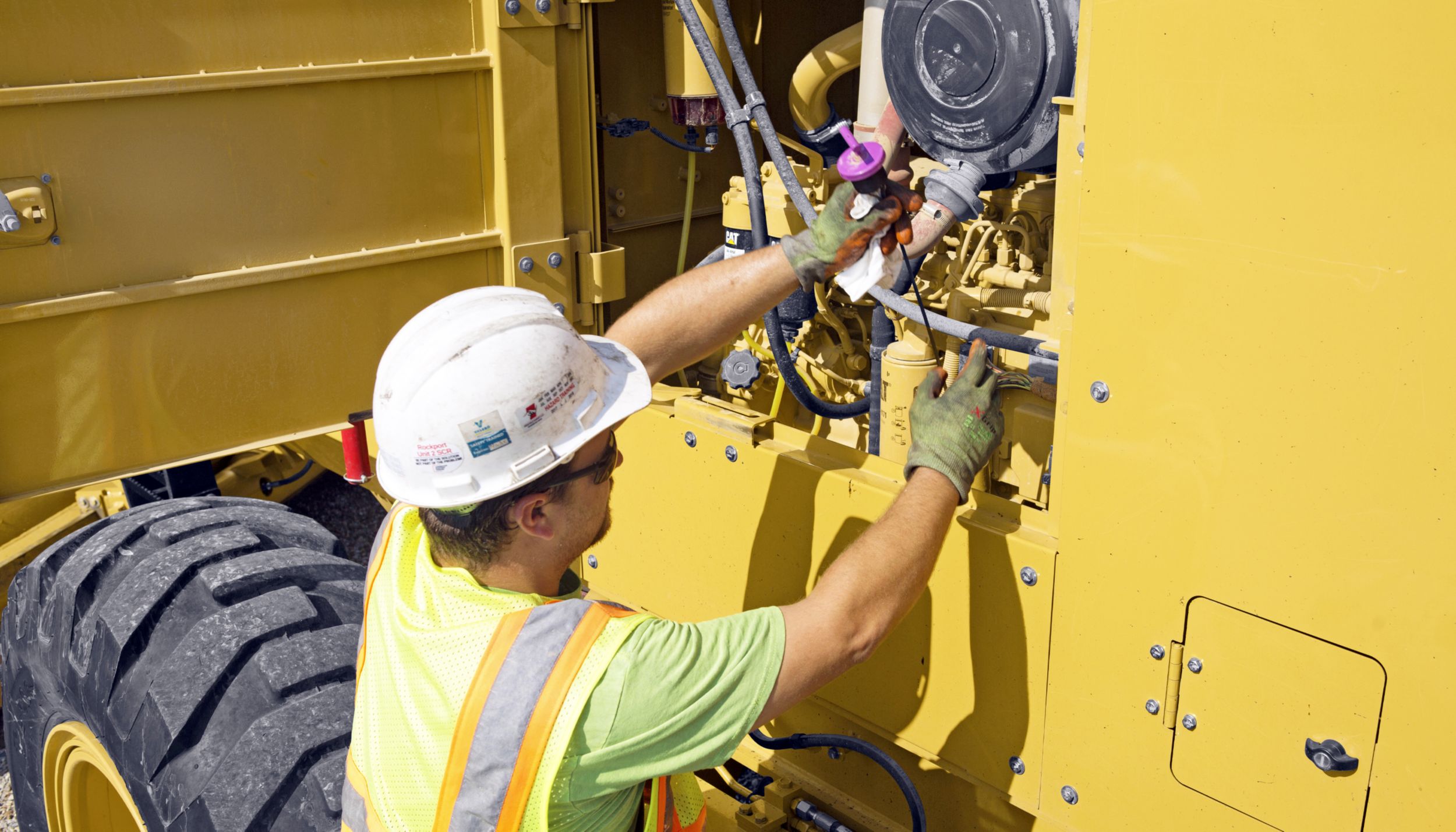 EXPAND YOUR CAPABILITIES
Improve the performance and efficiency of your machine with the counterweight or push block option.
Ripper and scarifier options are available to assist with grading hard ground.
The front lift group option is ready for attachments like the straight or angle front blade.
For more road coverage, add a moldboard extension to add 605 mm (24 in).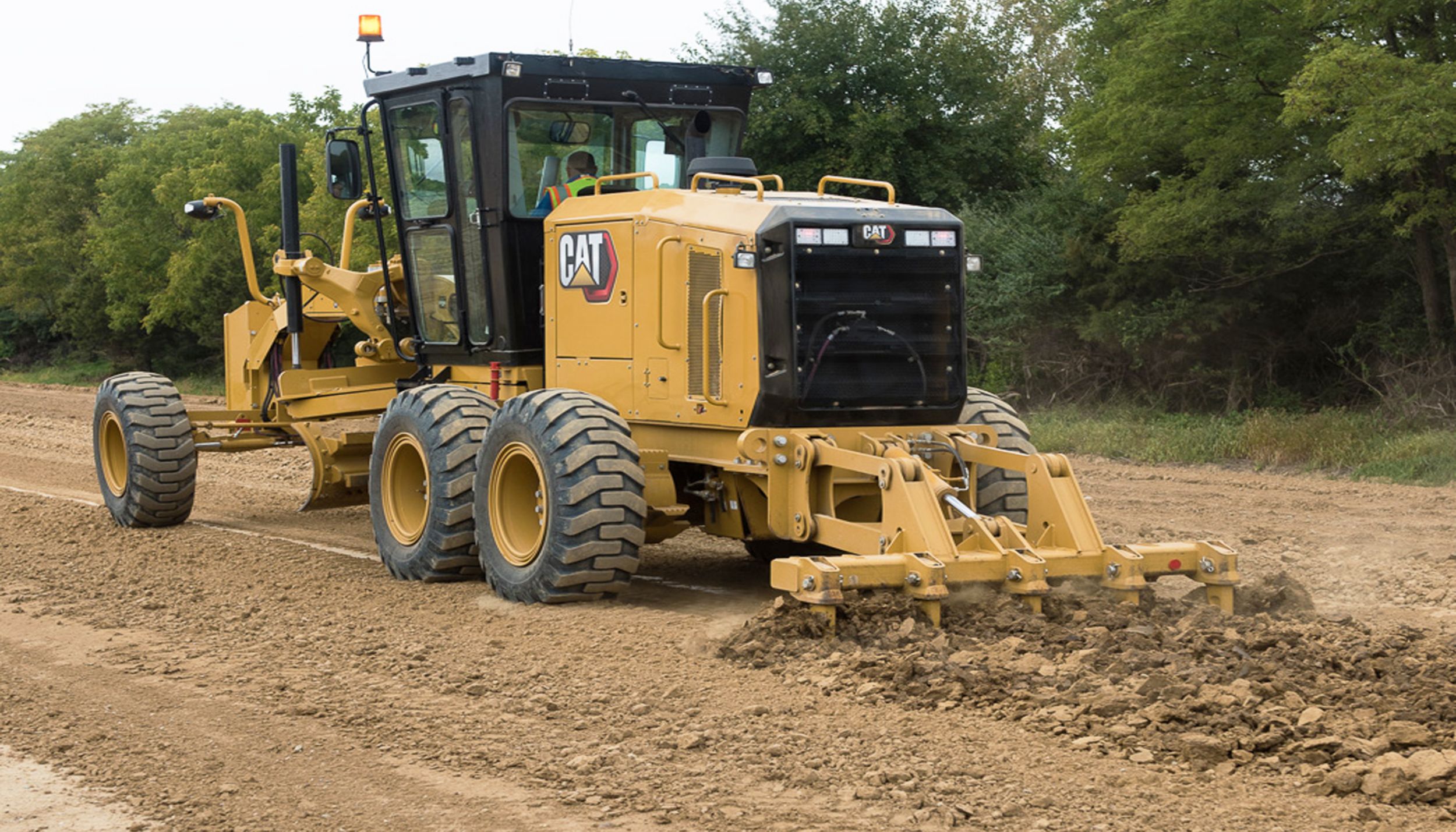 140 GC Standard Equipment
Cab
Standard Seat
Steering Wheel/Lever Controls
Base Cab
Information Display Screen
Halogen Lighting
Entertainment Radio Ready
Product Link
Engine
Cat C7.1
ECO Mode
On-Demand Fan
Drawbar Circle Moldboard
Safety
Parking brake
Signaling/warning horn
Rearview mirror
Hydraulic brakes
Sideview mirrors
Walkways and Grab Rails
Walkways and Grab Rails
VERSATILITY
140 GC Optional Equipment
Cab
Mechanical Suspension Seat
Air Suspension Seat
ROPS
Heating/Cooling Cab System
Rear Wiper
Canopy
Cab Plus
Rear Window Screen
Front Wipers
Digital Blade Slope Meter
Drawbar Circle Moldboard
Circle Drive Slip Clutch
Circle Saver
Safety
Rearview camera
Secondary steering system
Versatility
Counterweight
Push Block
Ripper
Scarifier
Front Lift Group
Front Blade
Front Blade
SAFETY
Cat Detect with Vision System
VERSATILITY
Counterweight
Push Block
Front Lift Group
Mast Type - Snow Wing
Mast-Less - Snow Wing
Ripper/Scarifier
Auxiliary Hydraulic Lines
Moldboard Extension
Front Blade