PERFORMANCE AND PRODUCTIVITY
The Cat C4.4 engine meets China Nonroad Stage III emission standards, equivalent to U.S. EPA Tier 3/EU Stage IIIA.
Optimize fuel consumption during both working and traveling applications with our efficient fuel system.
Reduce fuel consumption thanks to the Automatic Engine Speed Control; it lowers engine speed when no operation is performed.
Optimize fuel consumption with fuel savers like one-touch low-idle control and enhanced Eco Mode.
Enjoy quick response to changing loads with the constant power strategy.
Get the right balance of reach and digging forces from various boom and stick options.
Boost lift up to 10% using the one-touch heavy lift button.
Further boost productivity with options like joystick steering or SmartBoom™.
Experience fast and smooth combined movements when working and swinging simultaneously thanks to the dedicated swing pump.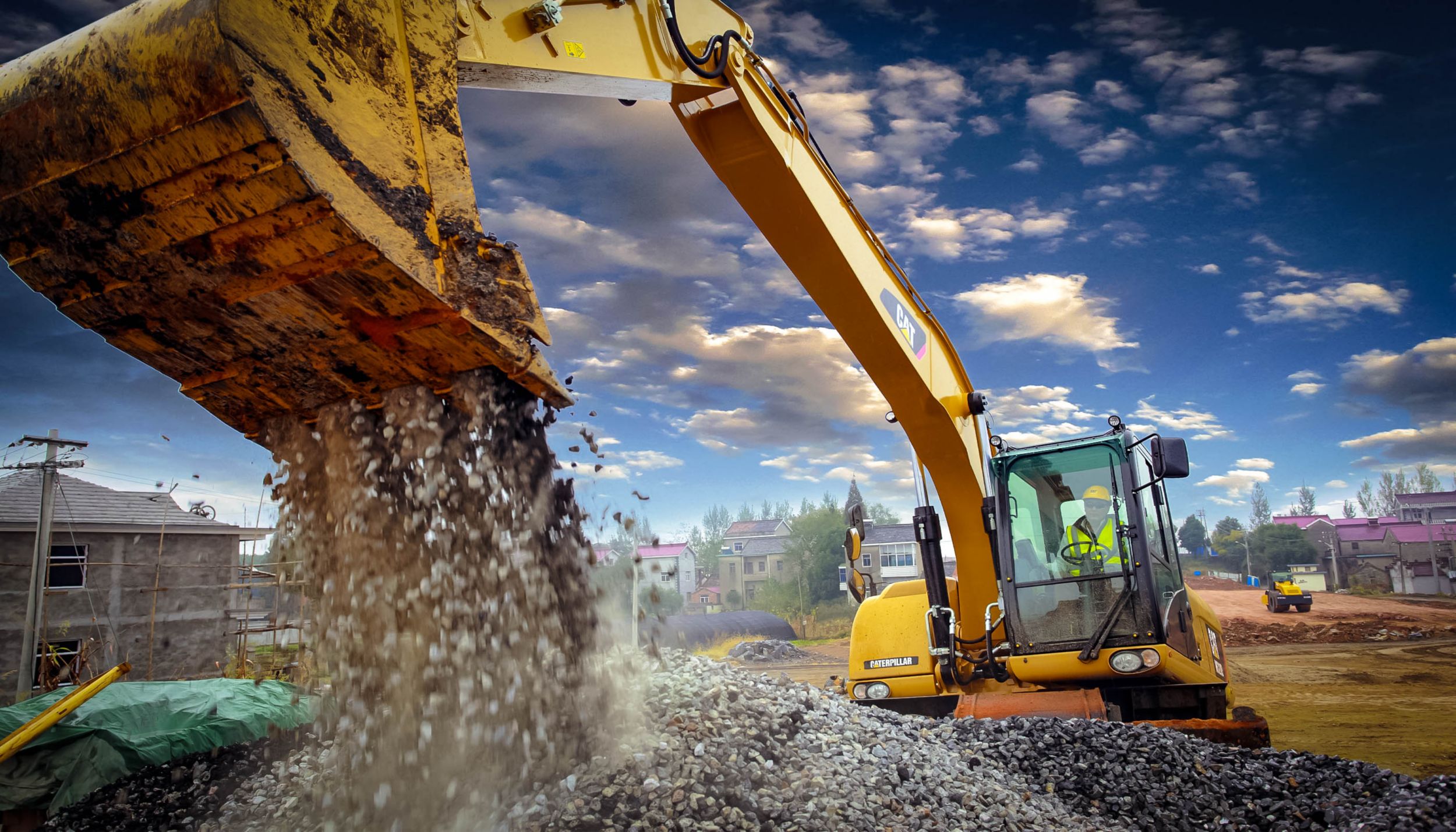 TECHNOLOGY THAT PUSHES PROFITS
Increase production and minimize operating cost with Cat Connect technology solutions. Link technologies wirelessly connect you to your job site, providing machine location, hours, fuel usage, idle time and event codes.
ONE MACHINE, MANY JOBS
Move fast with 37 kph maximum travel speed.
Build the machine you want with multiple configurations and attachments.
Ensure quick attachment changes with optional mediumand high pressure hydraulics.
Set up to 10 attachment flows and pressures with optional tool control.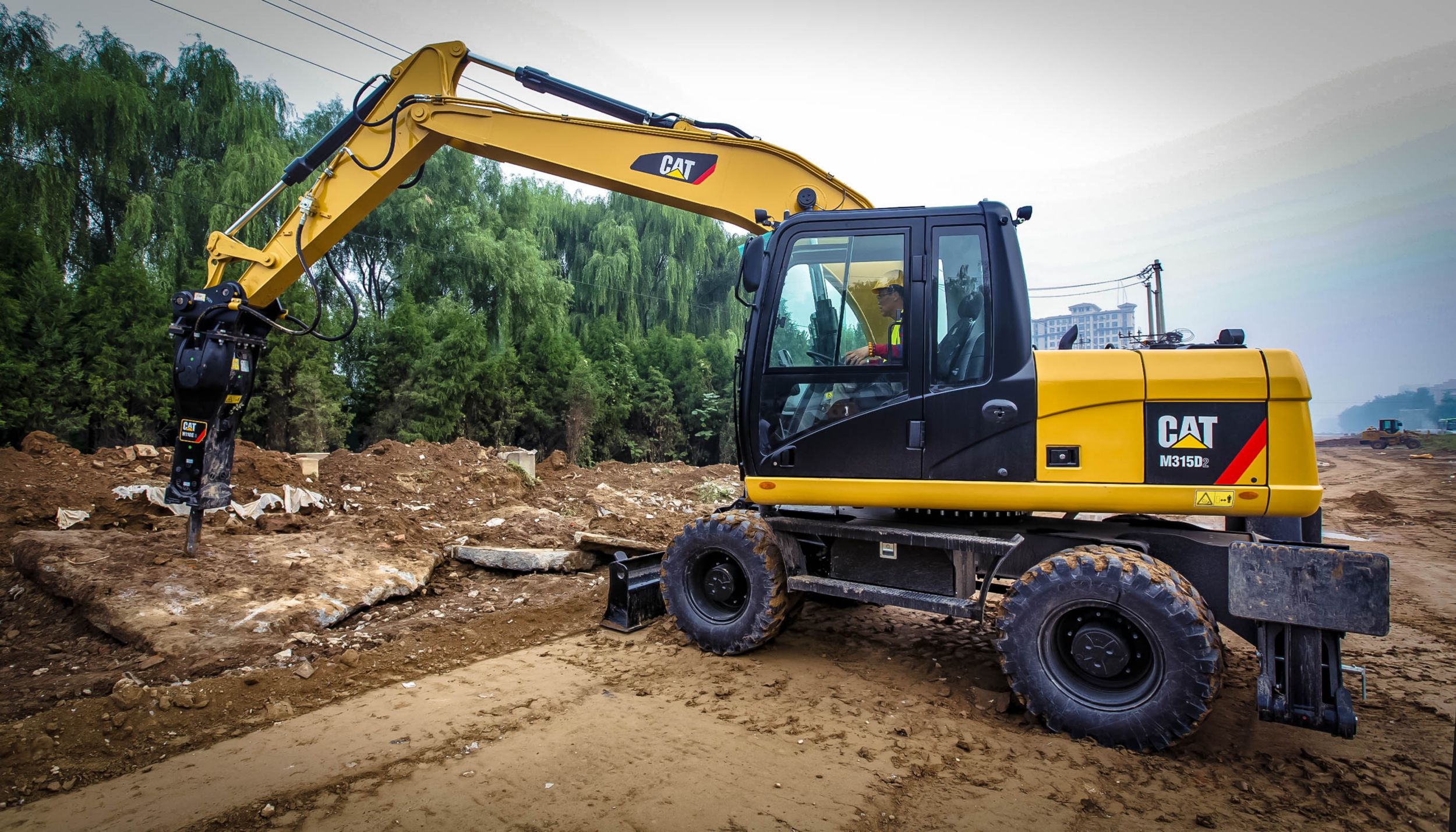 OPERATOR COMFORT AND CONTROL
Enjoy safe, comfortable driving with optional bucket rest* and ride control; both help dampen front linkage motion.
Count on the Operator Protective Structure (with bolt-on cab for top and front guards) to help keep you safe in the event of a rollover.
Enjoy simple, ergonomically designed controls for easy operation.
Stay comfortable in the optional heated seat; air suspension automatically adjusts to your weight.
See all around you through expansive glass and the rear-mounted camera that displays objects on the color monitor.
Work with low noise levels; the machine is quiet inside and out, making it ideal for areas with sound restrictions.

* Available for China, Asia, Taiwan and Indonesia only.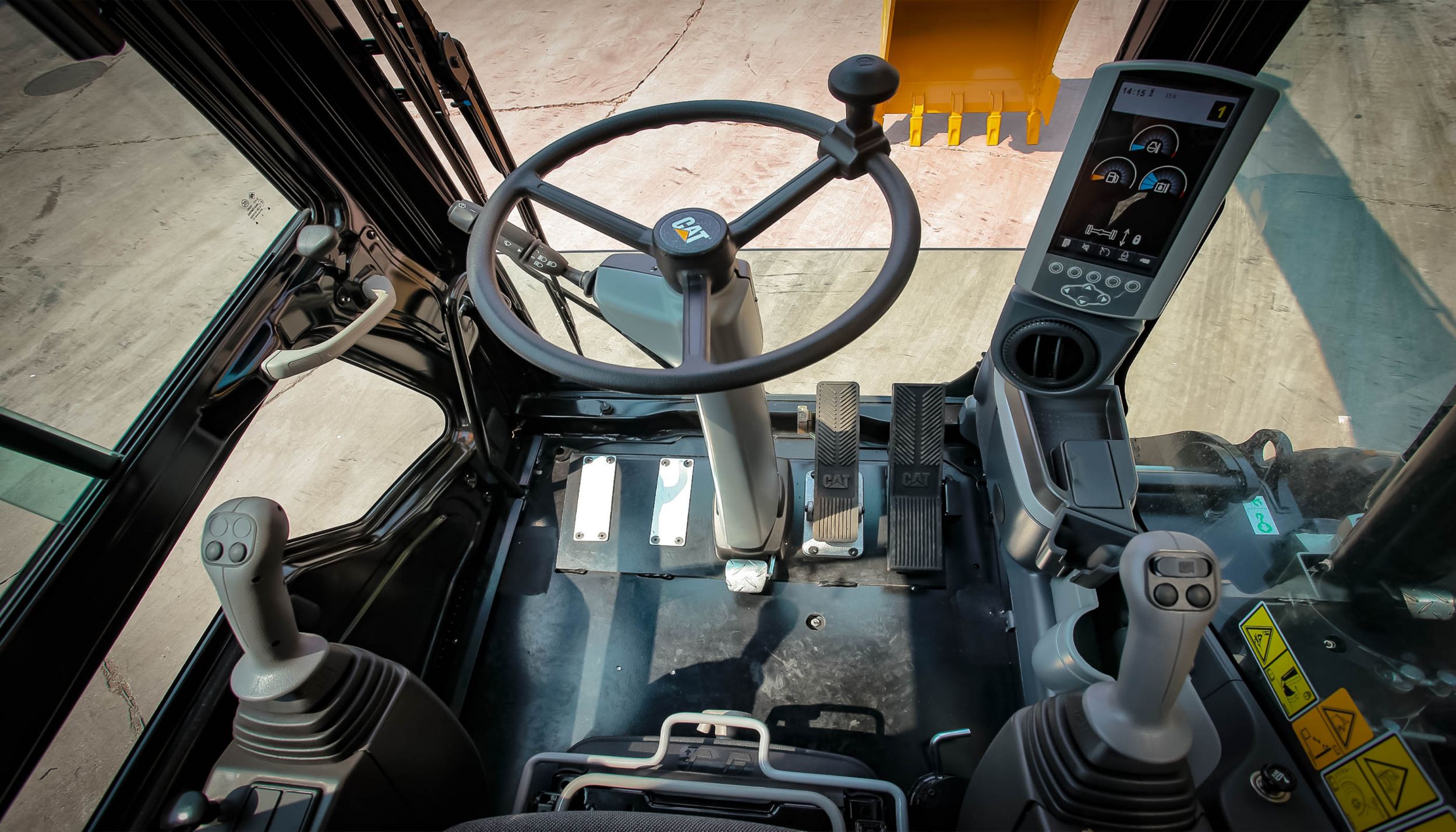 BUILT FOR LONG TERM PRODUCTION
Count on long engine life due to our unique fuel system; it's designed to handle low-quality diesel fuel.
Work year round with maintenance-free heavy-duty batteries and engine cold start capability.
Count on less risk of drivetrain damage thanks to an exclusive transmission design and heavy-duty axles.
Expect less risk of leaks and performance loss with resistant and durable Cat XT™-6 ES hoses.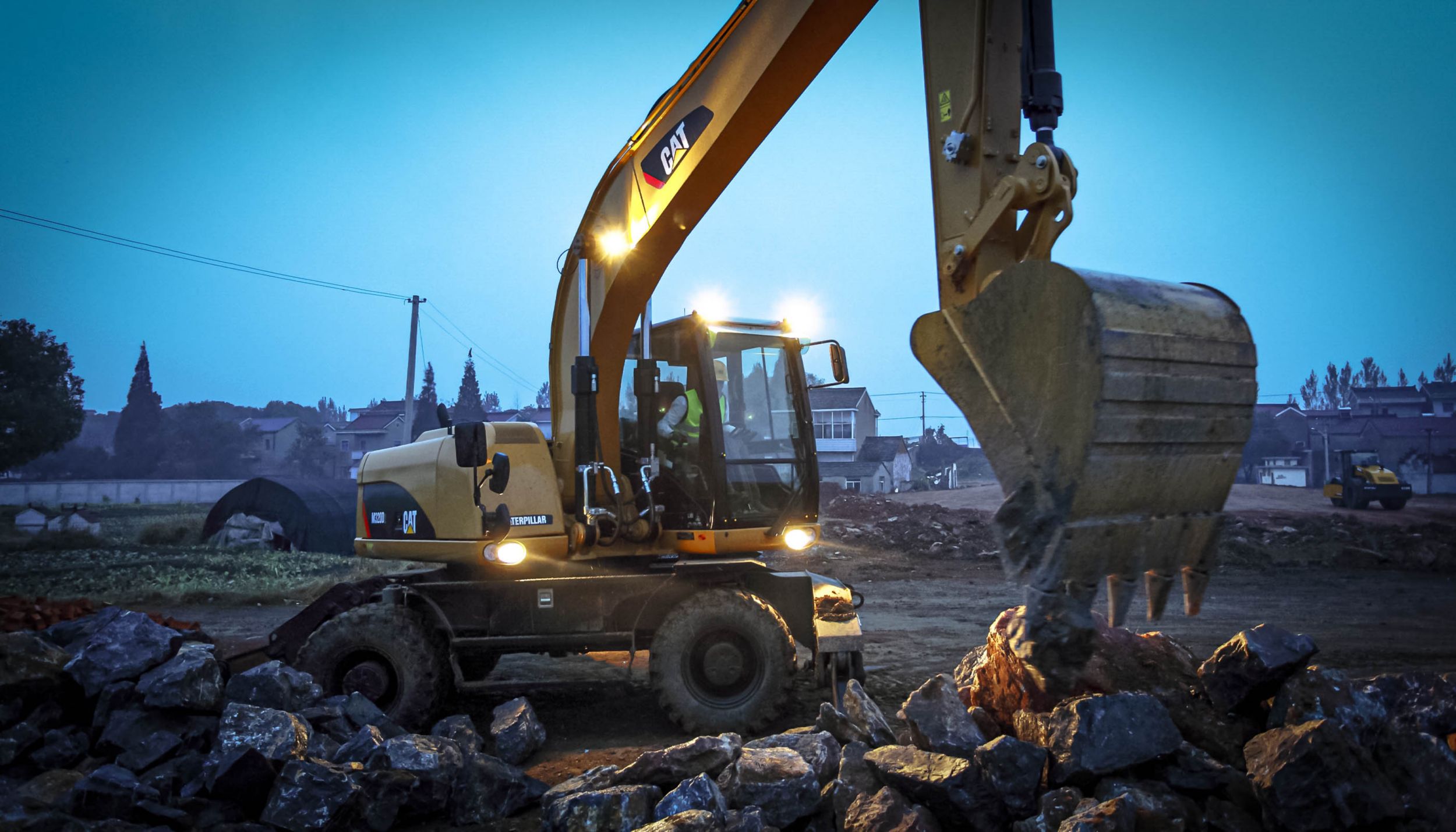 LOWER MAINTENANCE COSTS
Take advantage of ground-level access for all daily maintenance points.
Experience more uptime with centralized, conveniently located greasing points.
Reduce costs linked to fluids and disposals thanks to long service intervals.