Customers often think of Caterpillar as primarily an equipment manufacturer. But this past March, two customers from Russia discovered how Cat® Connect technology and services is a growing focus for both Caterpillar and customers alike.
On Mar. 14, employees from Transsnabstroy and Dorlider from the Moscow and Kaluga region in Russia, and a sales director from Cat® dealer Zeppelin Russland, visited Caterpillar in Peoria. They came to familiarize themselves with Caterpillar manufacturing and production systems and to learn Cat equipment advantages. Transsnabstroy is a road construction company that focuses on roads, airports and general contracting. Dorlider offers a range of road and highway construction and maintenance services.
As part of their visit, the customers and dealer toured Caterpillar's dozer assembly facility in East Peoria, the Doug Oberhelman Caterpillar Visitors Center and met with experts in Equipment Management Services (including the Fleet Monitoring Center and S·O·SSM Lab).
Equipment Management Services is one aspect of Caterpillar's Cat Connect Services offering. Cat Connect Services provide the information, advice and partnership customers need to help them get the most out of valuable machine data, manage equipment and jobsites more effectively, and sharpen their competitive edge.
"The most positive reflection of all this is that Caterpillar is not about just a sale and forgetting," says customer Radik Gegamian, general director and owner at Transsnabstroy. "Fleet monitoring and S·O·S use insights for machine monitoring and convert them into actual customer solutions."
"It was refreshing to hear from the S·O·S lab that testing services are provided not just for Cat brand products, but for any brand oils," says Araik Amirkhanyan, general director and owner of Dorlider. "It helps customers care about their fleet with whatever makes sense for that customer."
Their lunch wasn't merely a social gathering; the customers had a chance to discuss their unique business challenges with Earthmoving Vice President Karl Weiss and Construction Industries Marketing Manager Brad Fultz. In discussions on product and industry challenges, two of the visitors' primary concerns emerged: fuel efficiency and operator training.
"Customers are facing operator quality problems," says Mikhail Sargsyan, sales director for Zeppelin Russland. "It is very important, especially in training operators to improve utilization of all machine functions and features."
Related Stories :
---
Cat® Equipment Management Services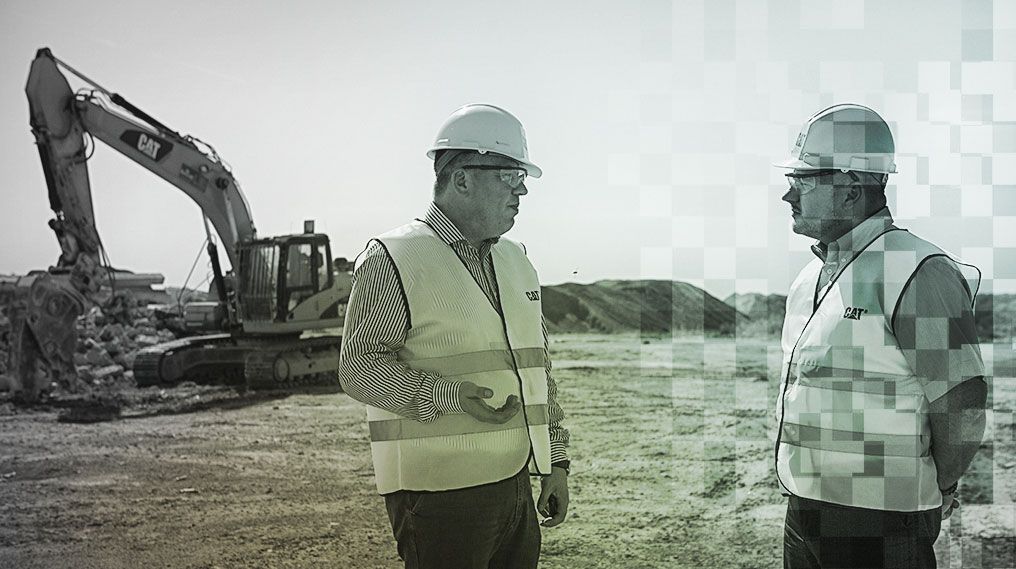 How much more could you accomplish if you had easy access to experts skilled in maintaining equipment health, controlling operating costs and identifying operator training opportunities? Find out with Cat® Equipment Management Services.
Learn More