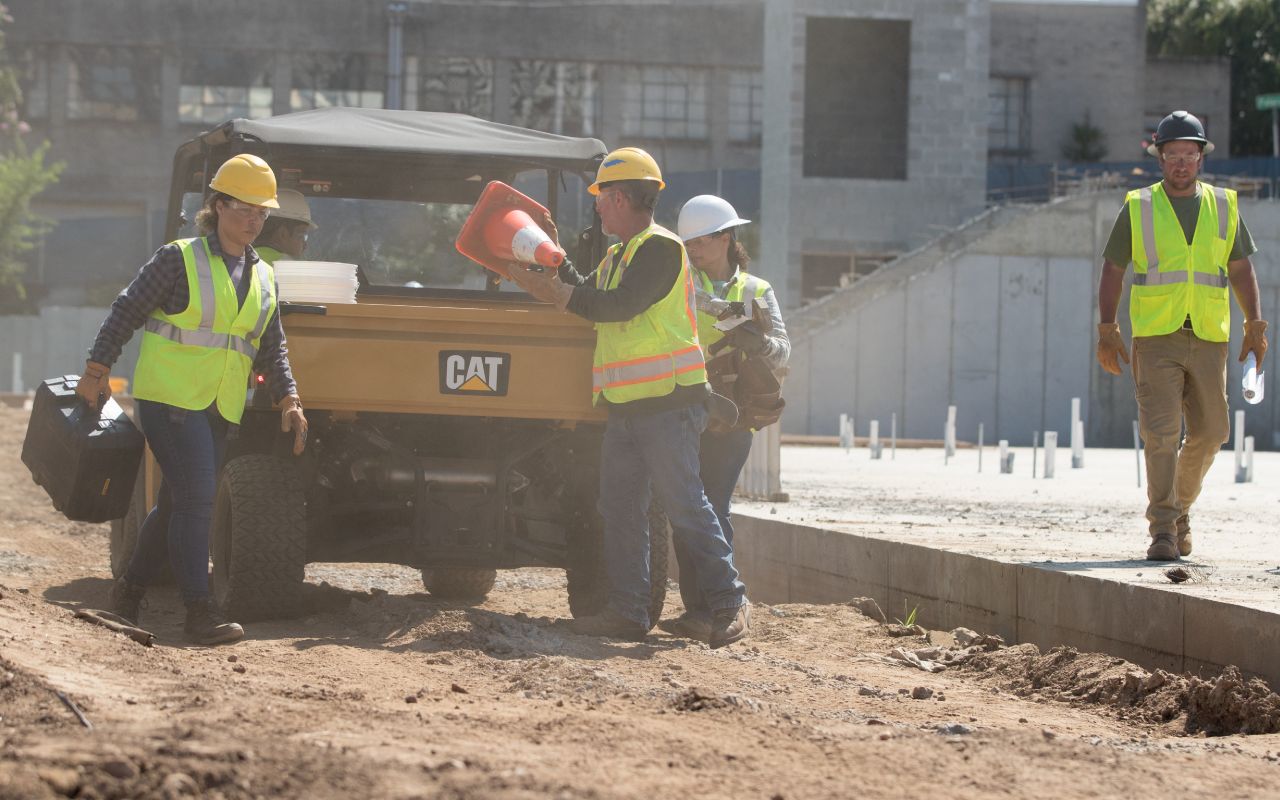 As long-time UTV customers, the crew at Frattalone Companies echoed many of the points in Norma's guide, along with a few additional insights on utility vehicles.
"We have been using and testing utility vehicles on large projects for more than five years, and they are a very big part of our fleet," said Tony Frattalone, president of the company. "If you think about it, it's more economical to transport people and tools across a site using a $15,000 UTV compared to a $65,000 pickup."
"We've had two seasons of rain here and job site conditions are rough," said Lee Gass, site superintendent. "You need a UTV that can get through the mud, get through the ruts. Good traction is key."
"If you can find a UTV that can get through muddy conditions, carry the tools you need, charge the batteries you need … the time savings are huge," another crew member added.