The Cat® Marine Hybrid System optimizes the use of currently available components and operates diesel engines at peak efficiency. This means significant reductions in owning and operating costs, with decreased fuel consumption and maximized reliability. With this system, your vessel has the potential to increase operating efficiencies as well as meet or exceed increasingly stringent environmental requirements. It is particularly well suited for vessels with duty cycle variance, like those that have numerous load requirements for propulsion and power.
In comparison with conventional vessels, the Cat Marine Hybrid System offers several benefits to vessel operators.
Decreased fuel consumption by up to 25 percent
Extended maintenance and replacement intervals
Reduction of harmful emissions
Noise reduction
Short payback periods in many instances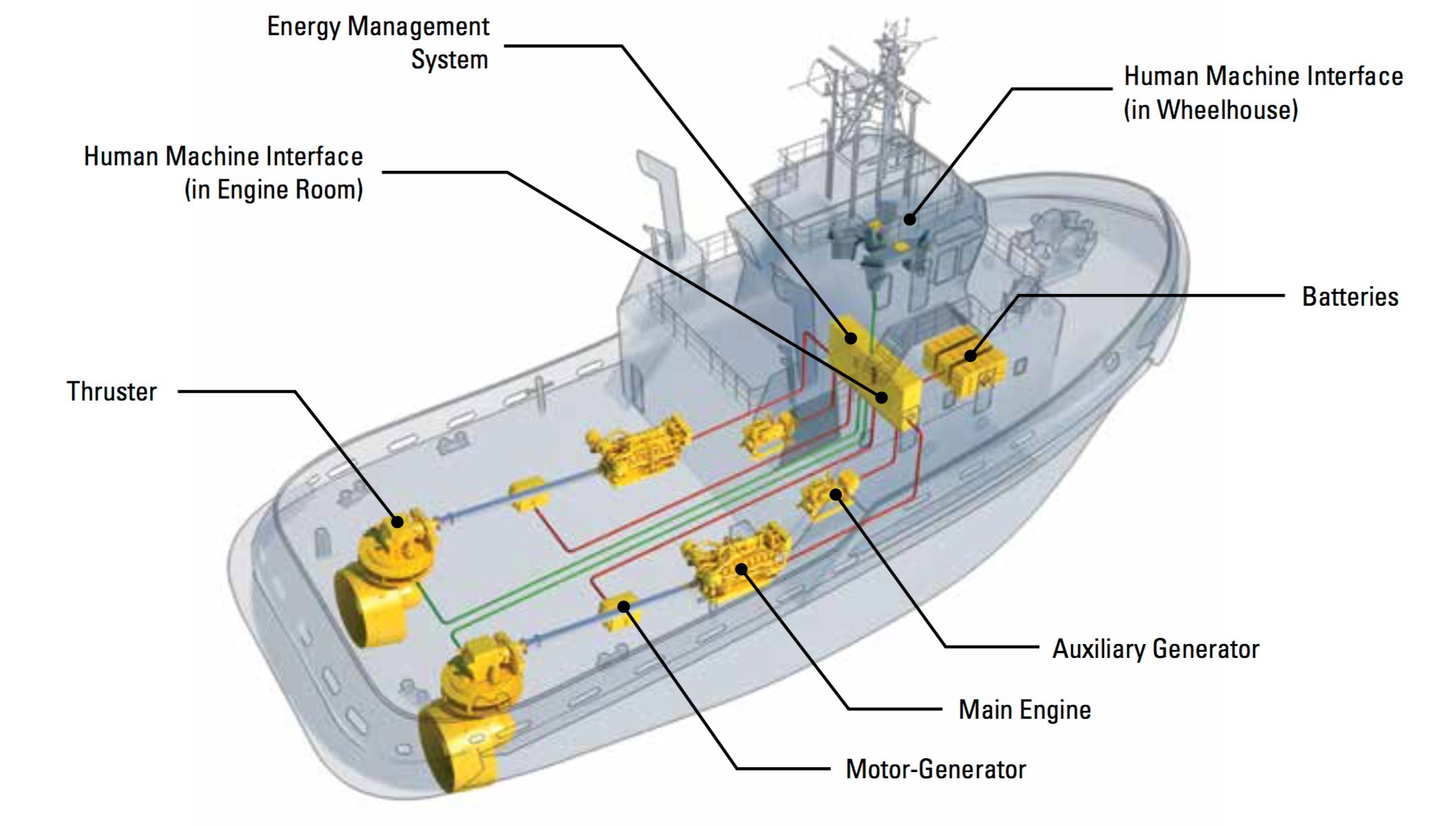 The Cat Marine Hybrid system allows the vessel to operate in four different modes:
Strictly Electric
In Strictly Electric, batteries permit the vessel to be operated without the use of diesel engines or generators. This mode allows operators to operate their vessel with zero emissions and complete noise reduction. Batteries are available in lead acid or lithium polymer chemistry.
Diesel-Electric
In Diesel-Electric, power and propulsion are provided from the auxiliary generator via the motor generator without the need for diesel engines.
Conventional
In Conventional, the vessel operates as a traditional vessel with the diesel engines providing propulsive power and auxiliary generators supporting the hotel loads.
Electrical-Mechanical 
In Electrical-Mechanical, both the main engine and the motor generator can provide propulsive power to the shaft line. Hotel loads are supported by the generators with the use of modern conversion technology.