Overview
Cat® Industrial Brushcutters are best for right of way maintenance, clearing land and brush cutting.
Overall Width

75.0 in

1911.0 mm

More

Less

Cutting Width

72.0 in

1829.0 mm

More

Less

Maximum Cutting Diameter

8.0 in

203.0 mm

More

Less

Optimal Hydraulic Pressure

200-230 bar (2800-3300 psi)

200-230 bar (2800-3300 psi)

More

Less

Overall Height

29.0 in

733.0 mm

More

Less

Overall Length

86.0 in

2170.0 mm

More

Less

Required Hydraulic Flow

76-87 L/min (20-23 gpm)

76-87 L/min (20-23 gpm)

More

Less

Weight

2364.0 lb

1072.0 kg

More

Less

Cutting Speed

473 RPM

473 RPM

More

Less

Drive Shaft Torque

417.0 ft·lbf

566.0 N·m

More

Less

Required Hydraulics

Standard Flow

Standard Flow

More

Less
Fully Balanced Blade Carrier
Blade carrier weighing 409 kg (900 lb) provides unmatched blade inertia. Carrier holds four blades, which are fully balanced to prevent unnecessary vibration.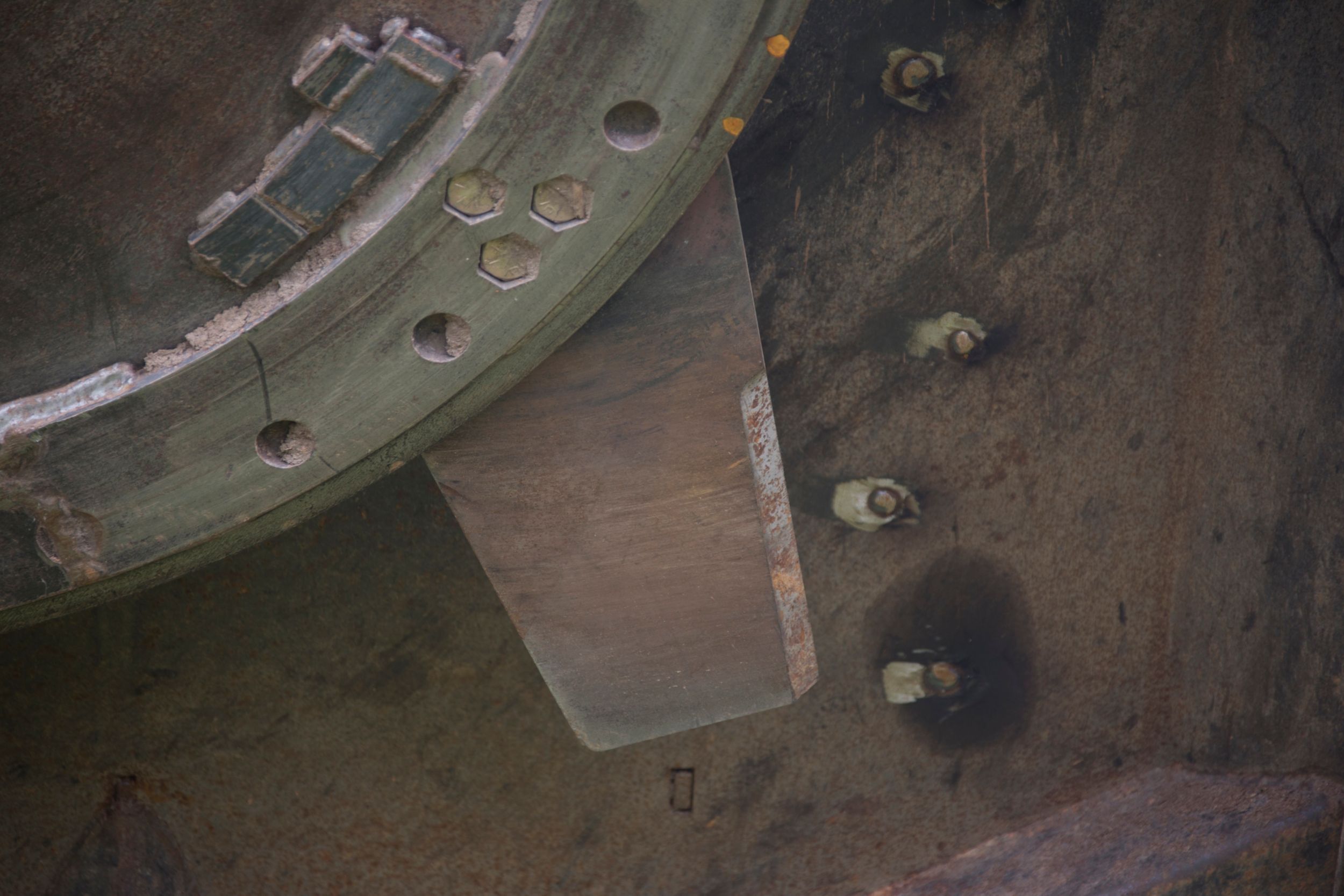 Hardened Blades
Hardened reversible blades provide aggressive cutting of material (up to 200 mm (8 in) in diameter) and deliver high performance and durability. Blades are attached to blade carrier with 3 bolts that can easily be torqued from an access panel on the top of the frame.
Long Life Motor w/ Anti-Cavitation Valve
Anti-cavitation valve protects vital motor components improving tool life and ensuring adequate machine and tool performance.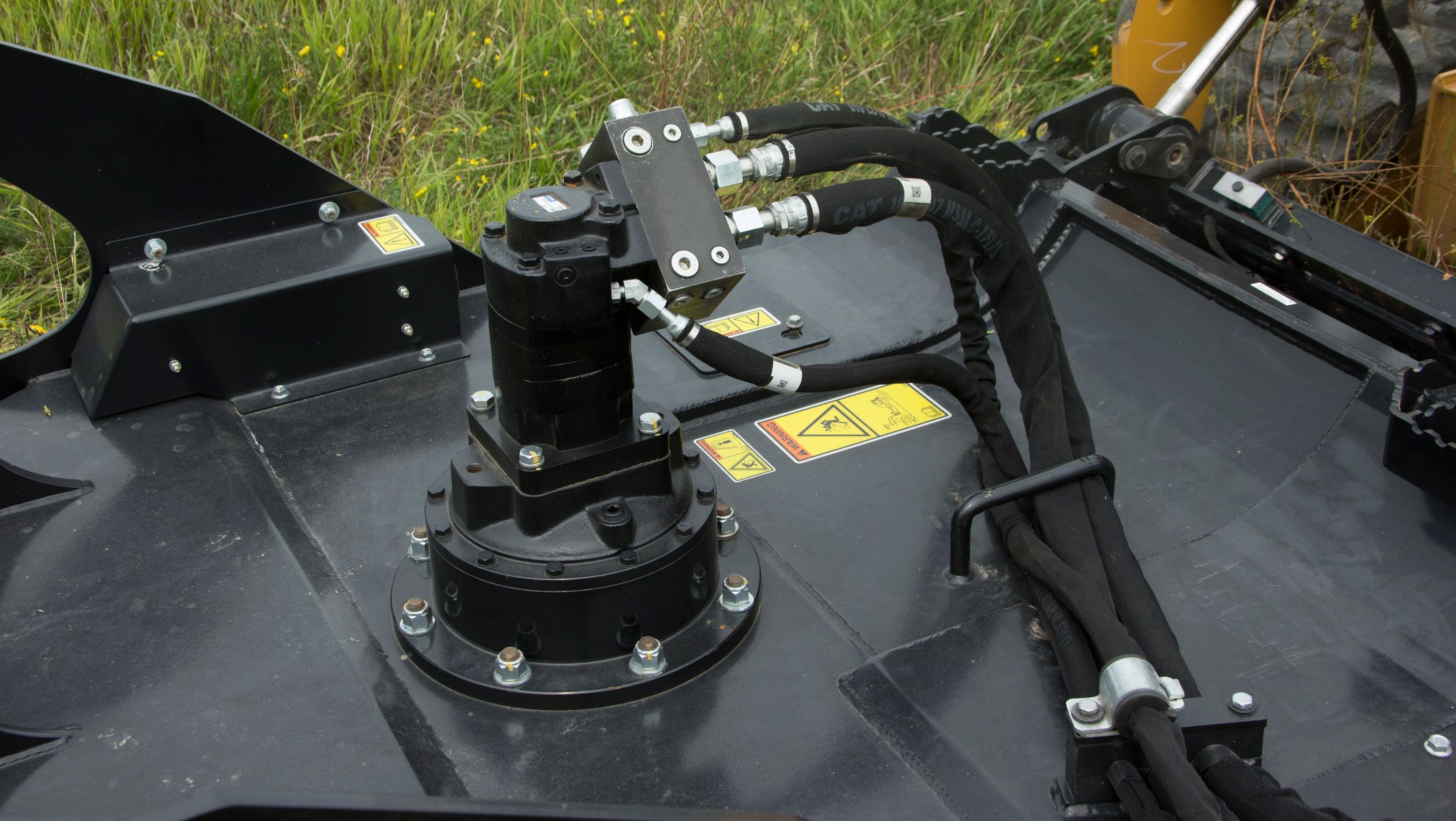 Hydraulic Accumulator
Integrated accumulator in the hydraulic system works in conjunction with the anti-cavitation valve to maintain oil lubrication in the drive motor. On shut-down the accumulator discharges oil to the motor to slowly spin down the drivetrain. This reduces noise emitted by the motor and cavitation.
Heavy-Duty Skids
Heavy-duty skids allow easy movement of the brushcutter through uneven terrain while maintaining stability of the work tool and machine.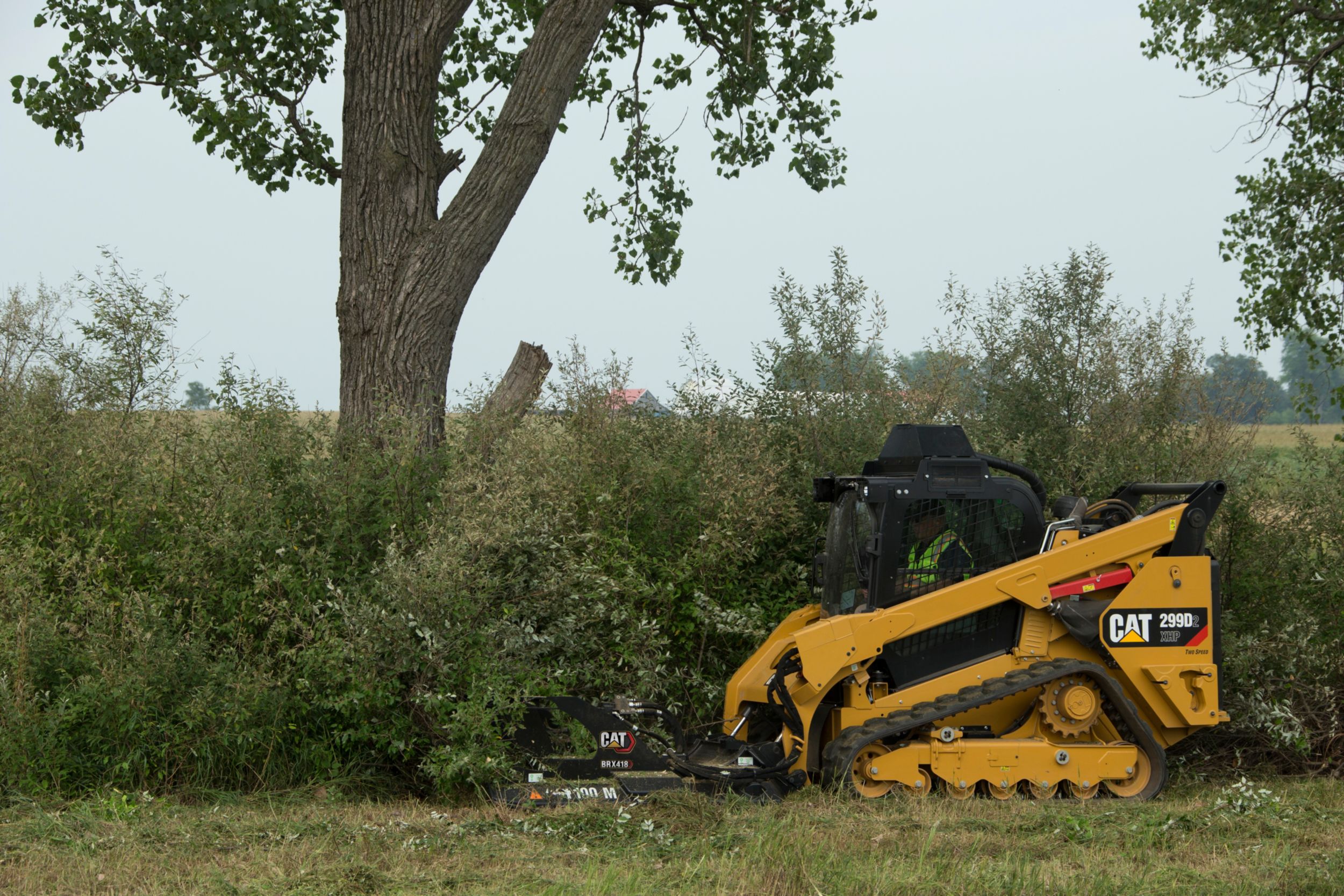 Reinforced Push Bar
Control and guide foliage into blades. Push bar extends beyond blades protecting bystanders.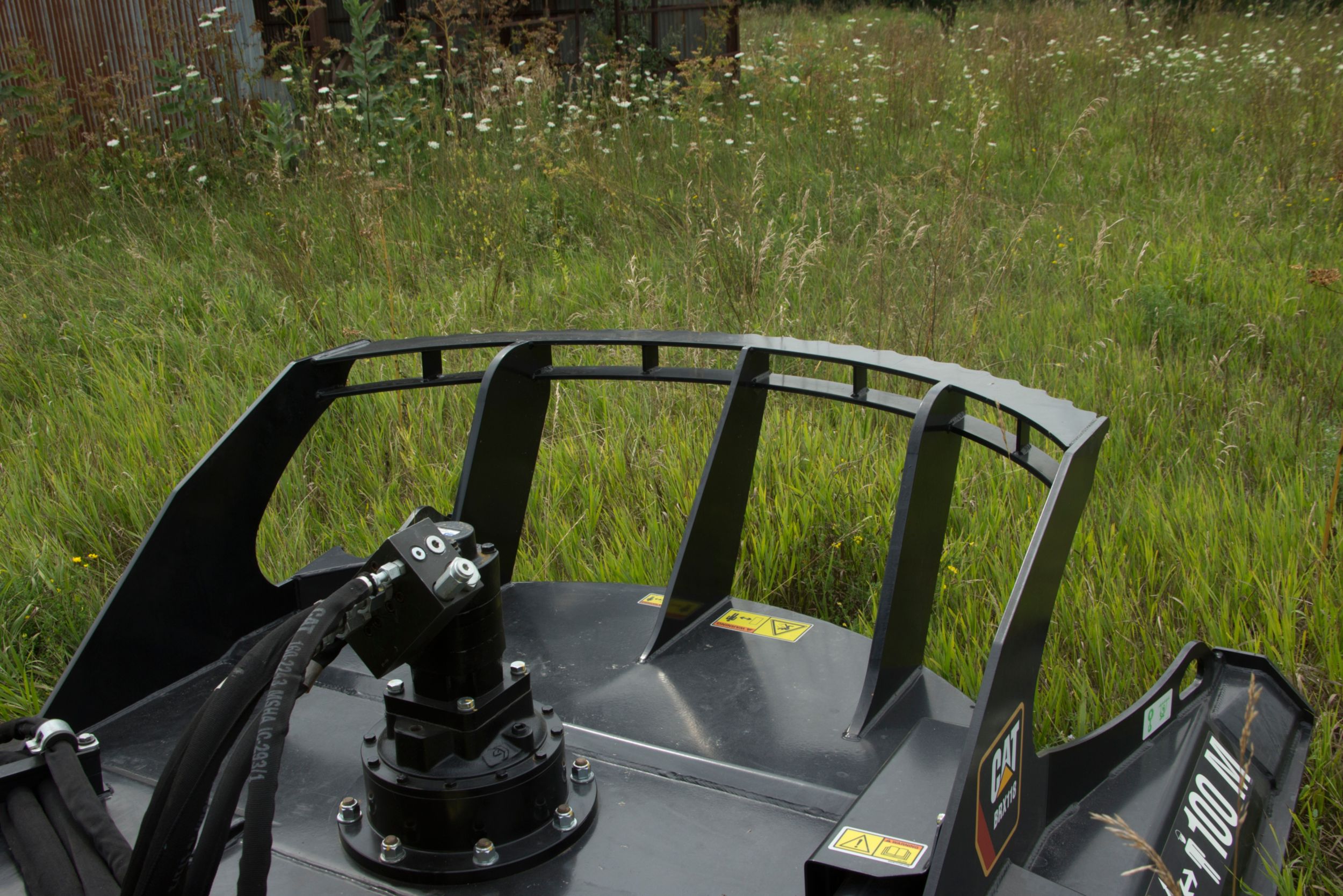 Tuned Hydraulic Performance
The Industrial Brushcutter is designed to match with Standard Flow, High Flow XPS, and High Flow XHP hydraulics. This optimizes recovery time and reduces heat load on the carrier to work in high ambient temperature environments.
Tool Mounted Operation and Maintenance Manual Holder
Tool mounted and sealed from the elements, this holder includes all of the operation manuals and maintenance guides required for proper operation of the work tool.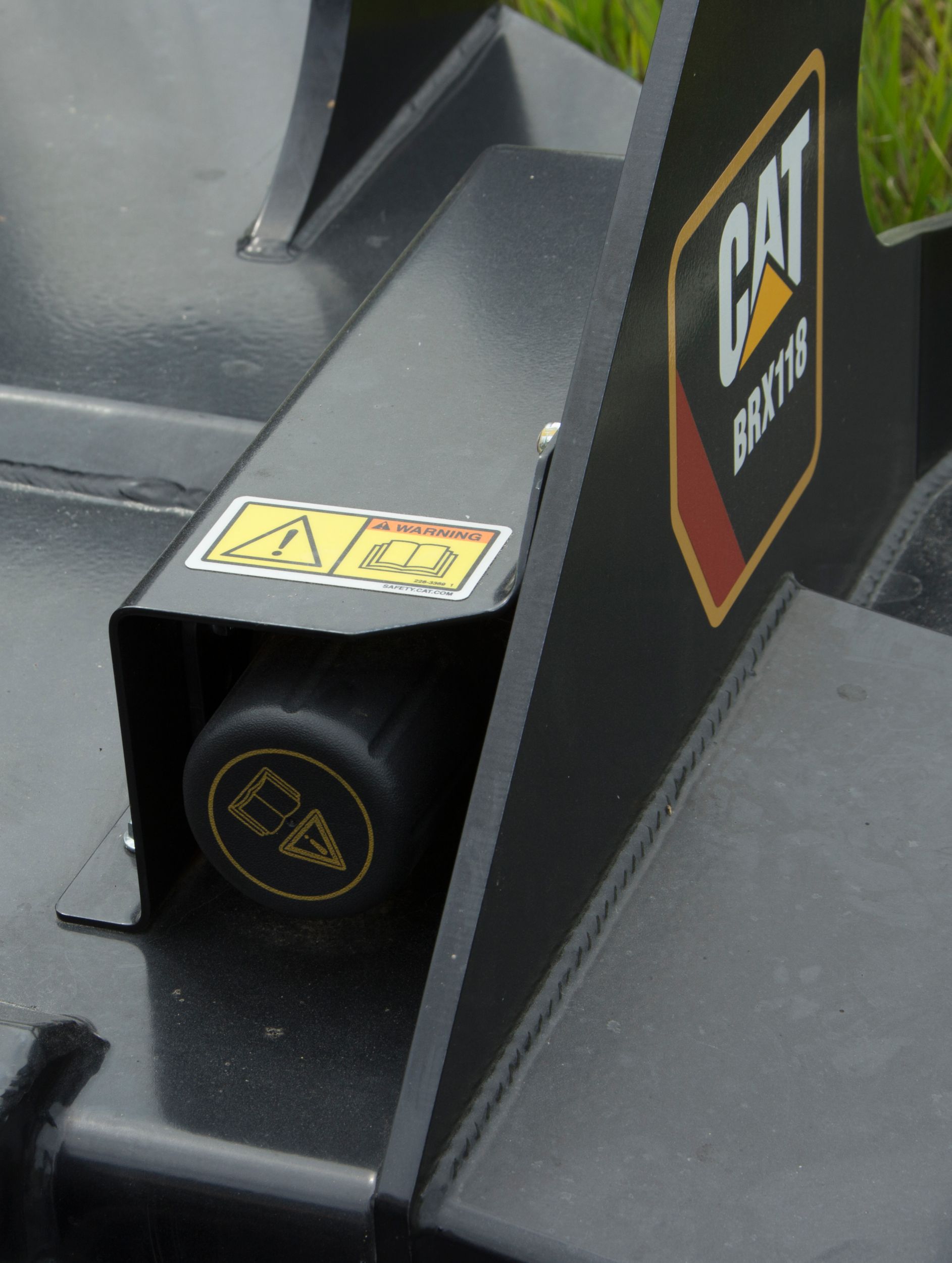 *Price listed is Manufacturer's Suggested Retail Price, this price does not include shipping and handling, expedite charges, taxes, dealer installation costs or other dealer charges. Dealers set actual prices, including invoicing currency. The MSRP displayed is for the region selected.