BUILD & QUOTE
Buying online has never been easier. Find local equipment at a dealer near you so you can build, quote and purchase products.
Check inventory on Prime Product
Overview
Cat® Brushcutters are used to clear land and overgrowth.
Overall Width

68.0 in

1727.0 mm

More

Less

Cutting Width

66.0 in

1676.0 mm

More

Less

Maximum Cutting Diameter

3.0 in

76.0 mm

More

Less

Required Hydraulics

Standard Flow

Standard Flow

More

Less

Overall Length

79.0 in

2007.0 mm

More

Less

Overall Height

21.0 in

533.0 mm

More

Less

Weight

1050.0 lb

476.0 kg

More

Less

Required Hydraulic Flow

57-80 L/min (15-21 gpm)

57-80 L/min (15-21 gpm)

More

Less

Optimal Hydraulic Pressure

150-230 bar (2176-3340 psi)

150-230 bar (2176-3340 psi)

More

Less

Tip Speed (Depends On Flow)

10,270-14,420 fpm

10,270-14,420 fpm

More

Less

Motor Displacement

8.5 in³/rev

140.0 cm³/rev

More

Less
Application
Cat® Brushcutters are used for clearing overgrowth from highway medians, utility easements and for initial land clearing for housing, parks and recreational areas..
Blades and Blade Carriers
High strength blades deliver high cutting action, durability and also mulch overgrowth. Fully balanced blade carriers prevent unnecessary vibration. Tapered blade carrier allows cutter to ride up over stumps and rocks.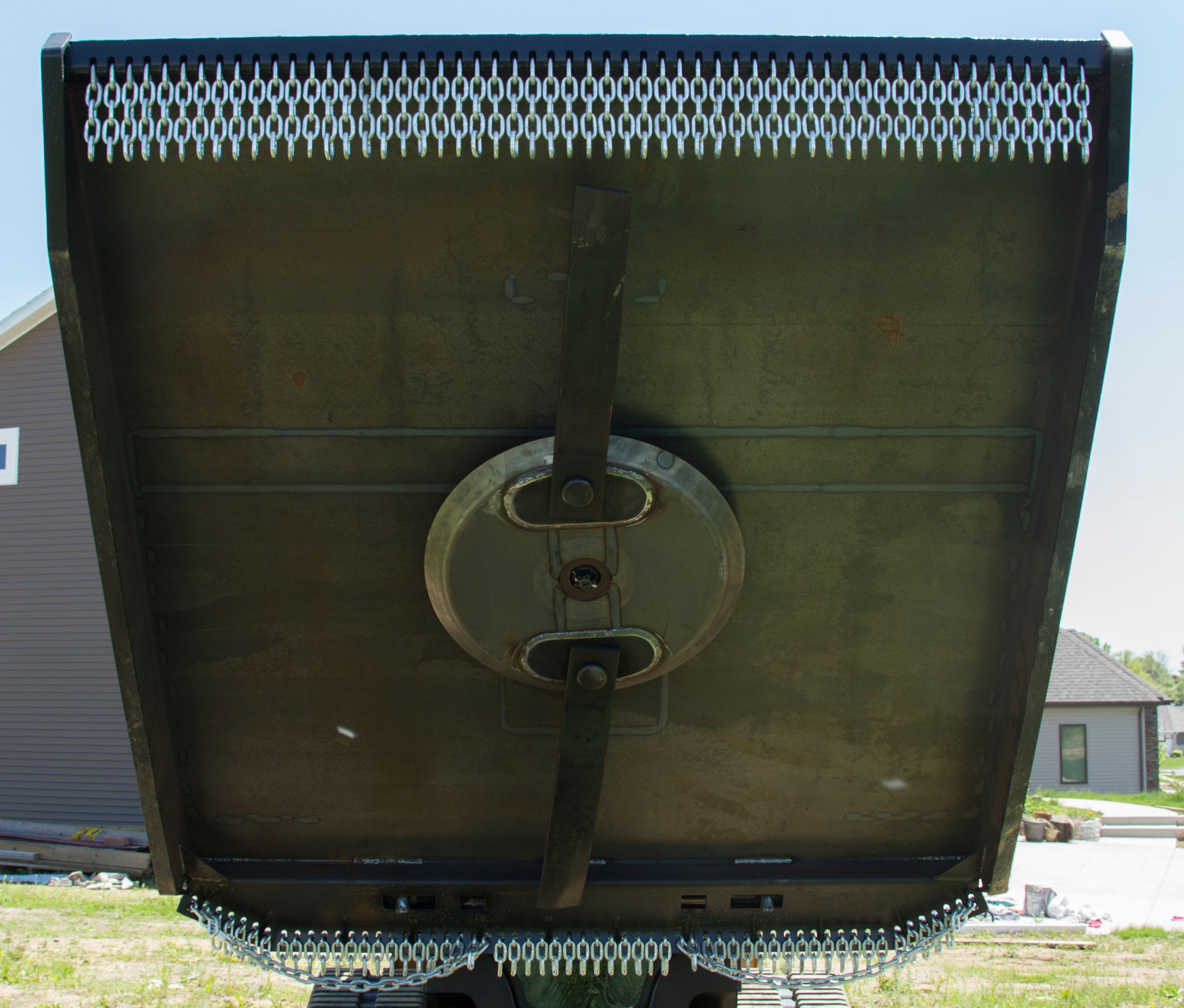 Long Life Motors and Gears
Long life motors deliver years of high-speed blade performance. Machined and heat treated gears in sealed gearbox provide reliable, durable transfer of torque from motor to blade carrier.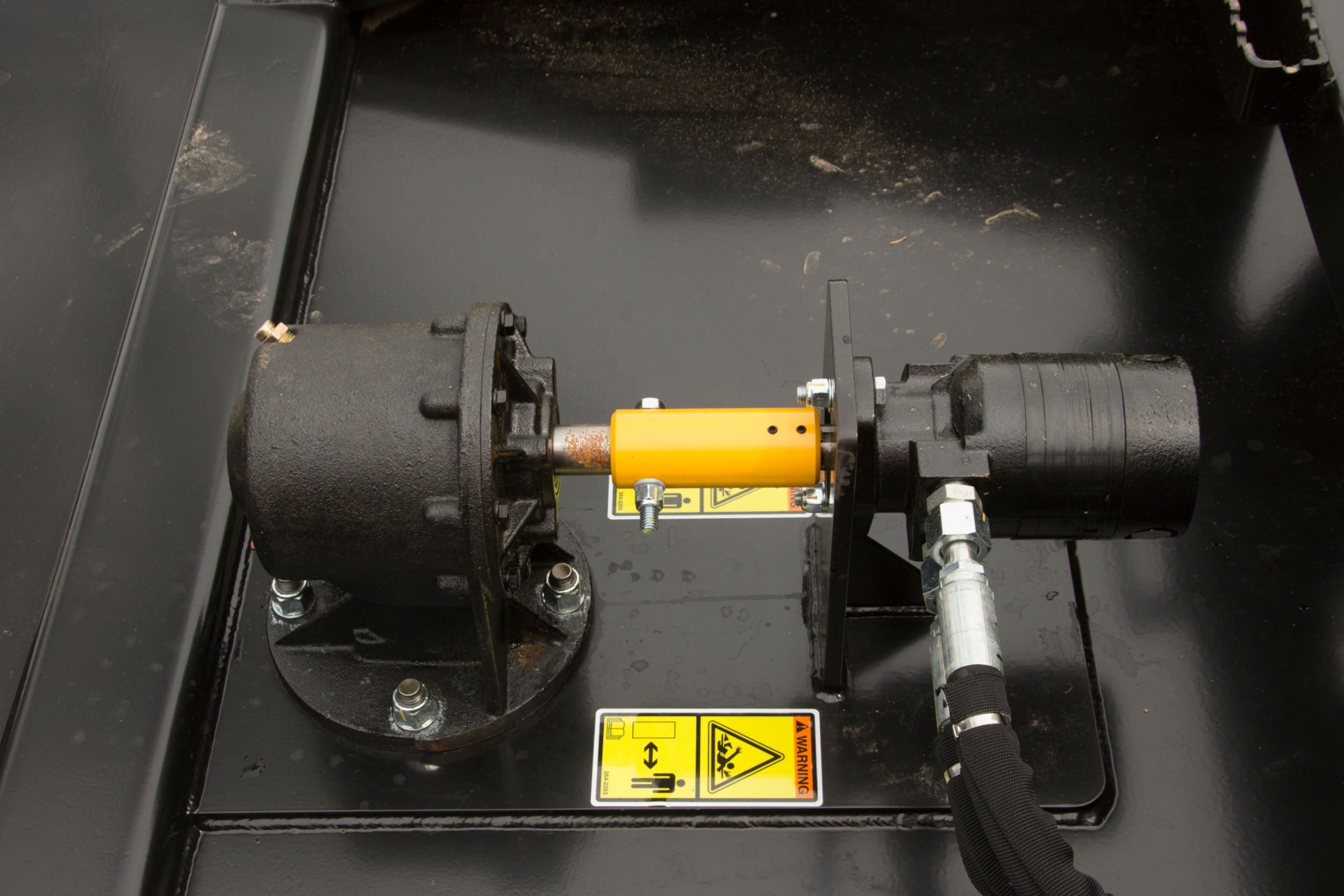 Motor Protection Guard
Motor protection guard shields motor and gear box from debris. Removing a set of bolts allows this hinged guard to be moved away for easy access to motor and gearbox.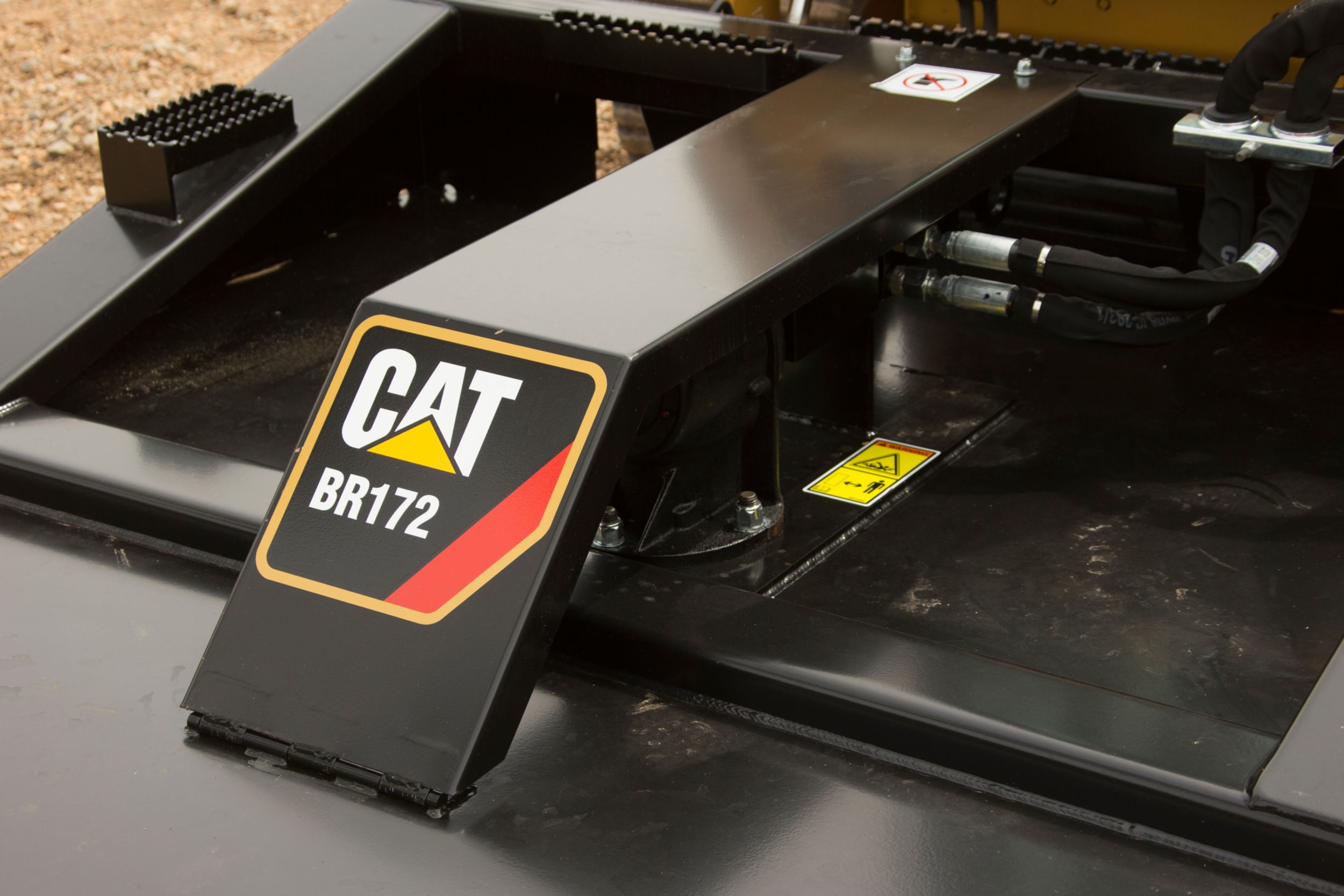 Galvanized Coil Chains
Galvanized coil chains (7.9 mm [5/16 in] proof) provide debris guarding in the front and rear areas to restrict flying debris and material.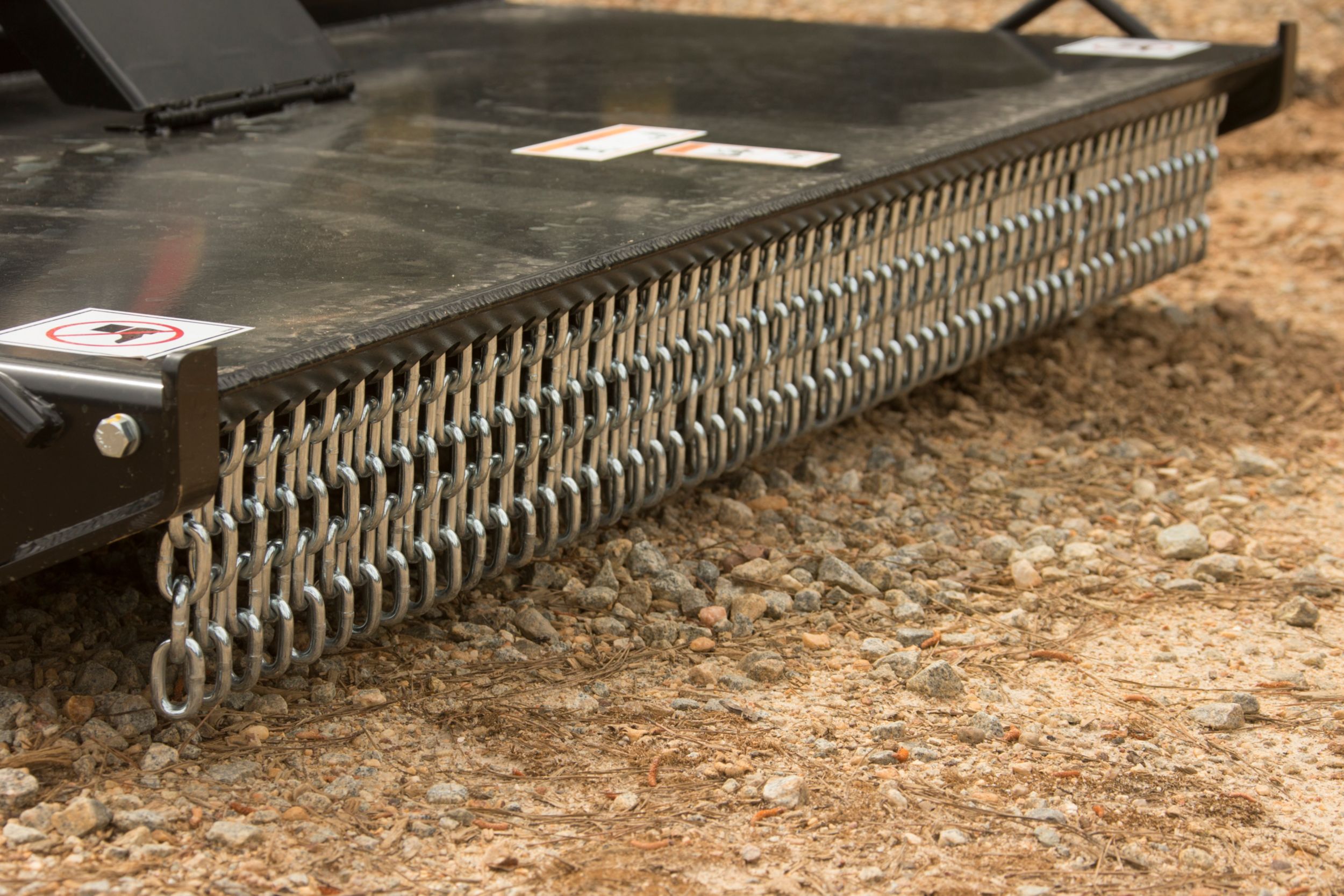 Heavy-Duty SKids
Heavy-duty skids allow easy movement of the brushcutter through uneven terrain while maintaining stability of the work tool and machine.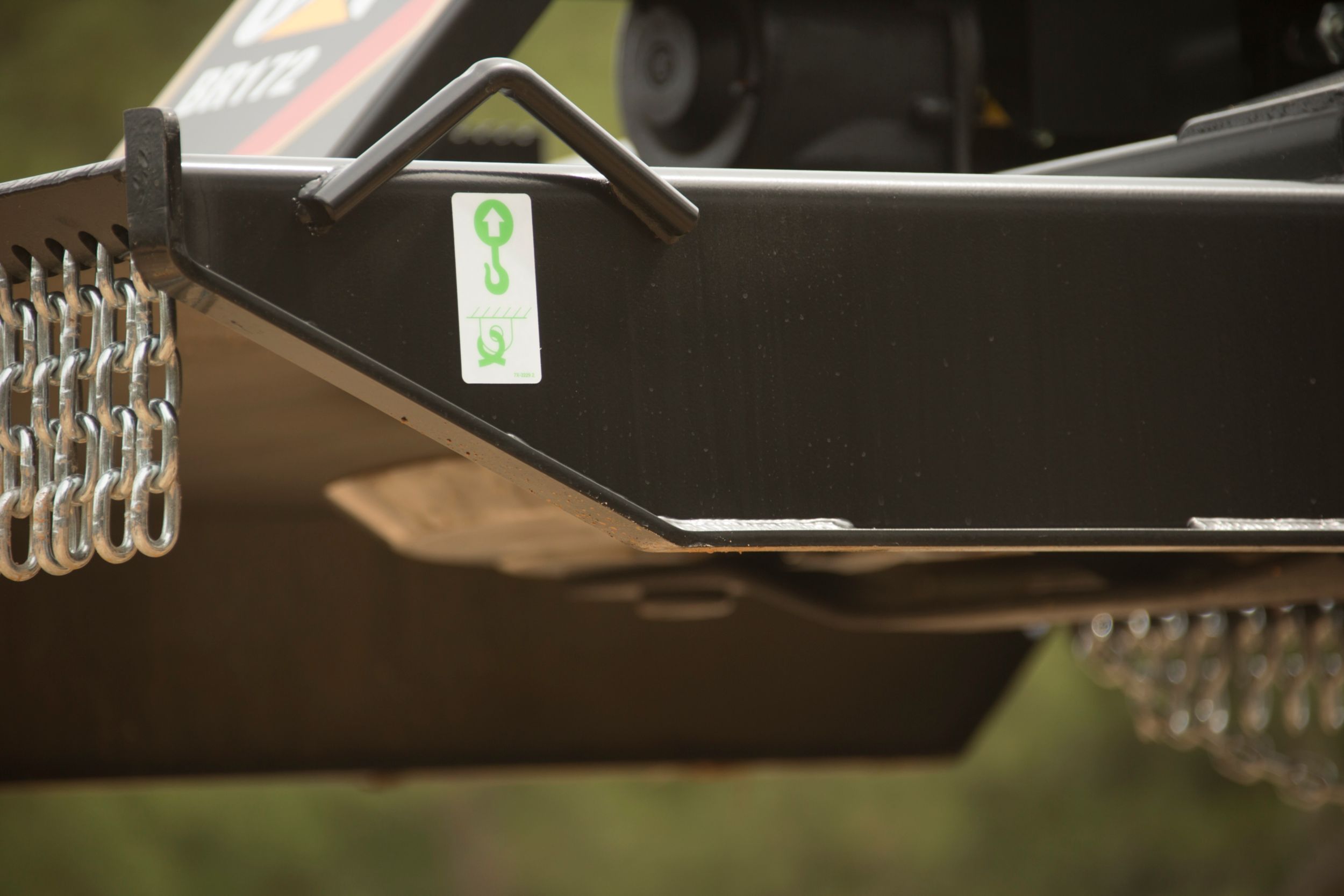 *Price listed is Manufacturer's Suggested Retail Price, this price does not include shipping and handling, expedite charges, taxes, dealer installation costs or other dealer charges. Dealers set actual prices, including invoicing currency. The MSRP displayed is for the region selected.