Overview
Vibratory action and dynamic force provides excellent compaction in a compact size.
Impulse Force

8992.0 lb

40.0 kN

More

Less

Impact Frequency

2200 bpm

2200 bpm

More

Less

Base Plate Width

23.0 in

584.0 mm

More

Less

Compaction Area

6.1 ft²

0.57 m²

More

Less

Base Plate Pressure

10.16 psi

70.05 kPa

More

Less

Base Plate Length

38.0 in

965.2 mm

More

Less

Optimum Hydraulic Flow

18.0 gal/min

68.0 l/min

More

Less

Minimum Operating Pressure

1800.0 psi

12411.0 kPa

More

Less

Weight

884.0 lb

402.0 kg

More

Less
Application
Used for compacting soil, sand or gravel prior to pouring concrete or laying asphalt surfaces. Also ideal for asphalt patch work.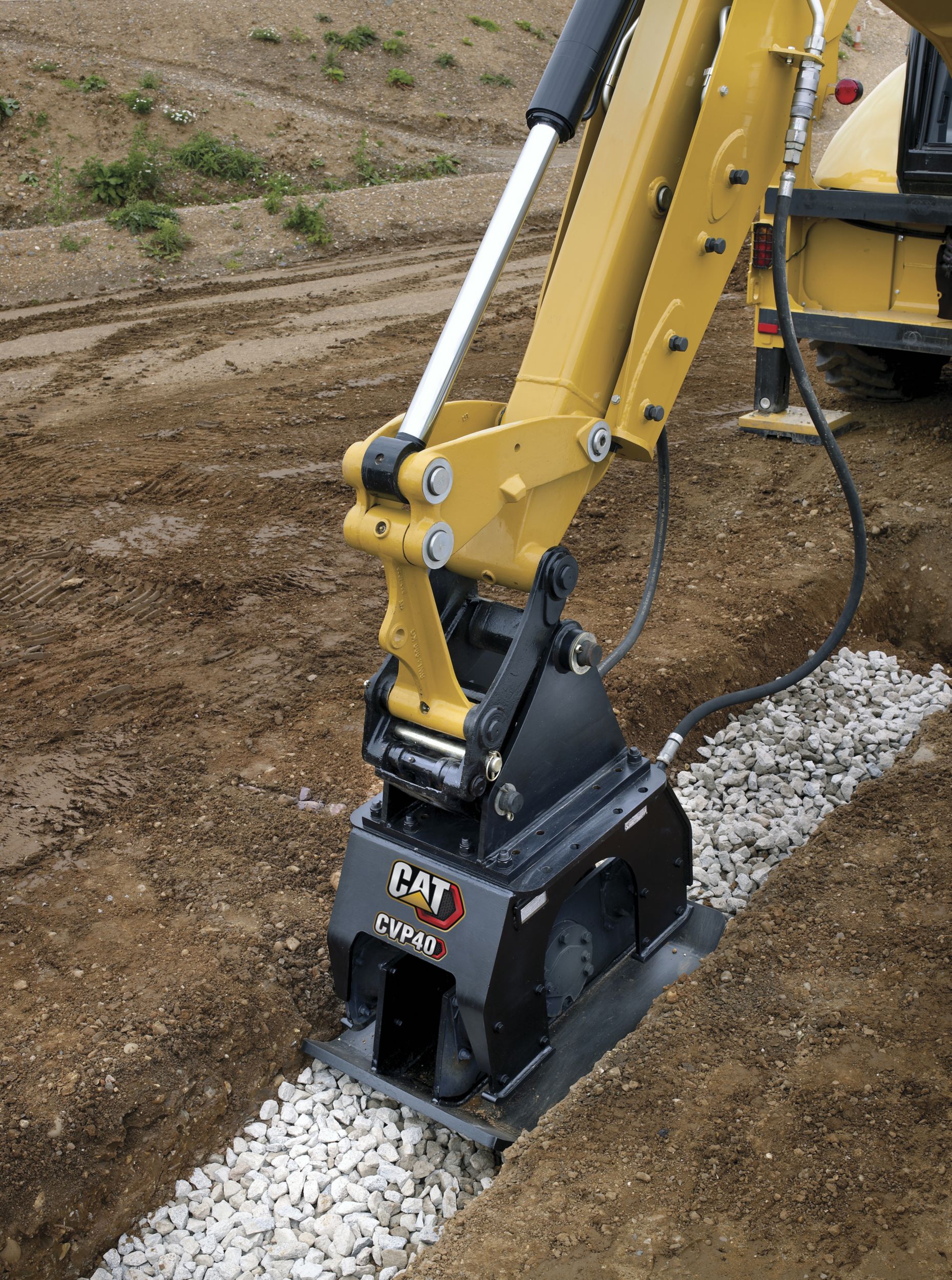 Superior Compaction Force
These units produce high-power impulses at a rate of 2200 impacts per minute driving soil particles close together for solid, stable compactions.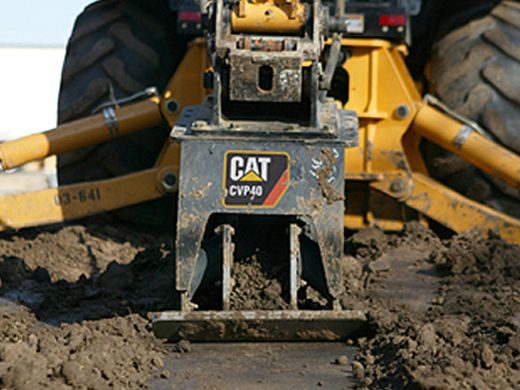 Performance-Matched
Cat® Compactors are performance-matched to Cat machines and integrate closely with the Cat Hammer line. Brackets and hydraulic kits are interchangeable between hammers and compactors. Compactors can be used with Pin Grabber Couplers, Dedicated Hydraulic Couplers or Pin Lock Couplers.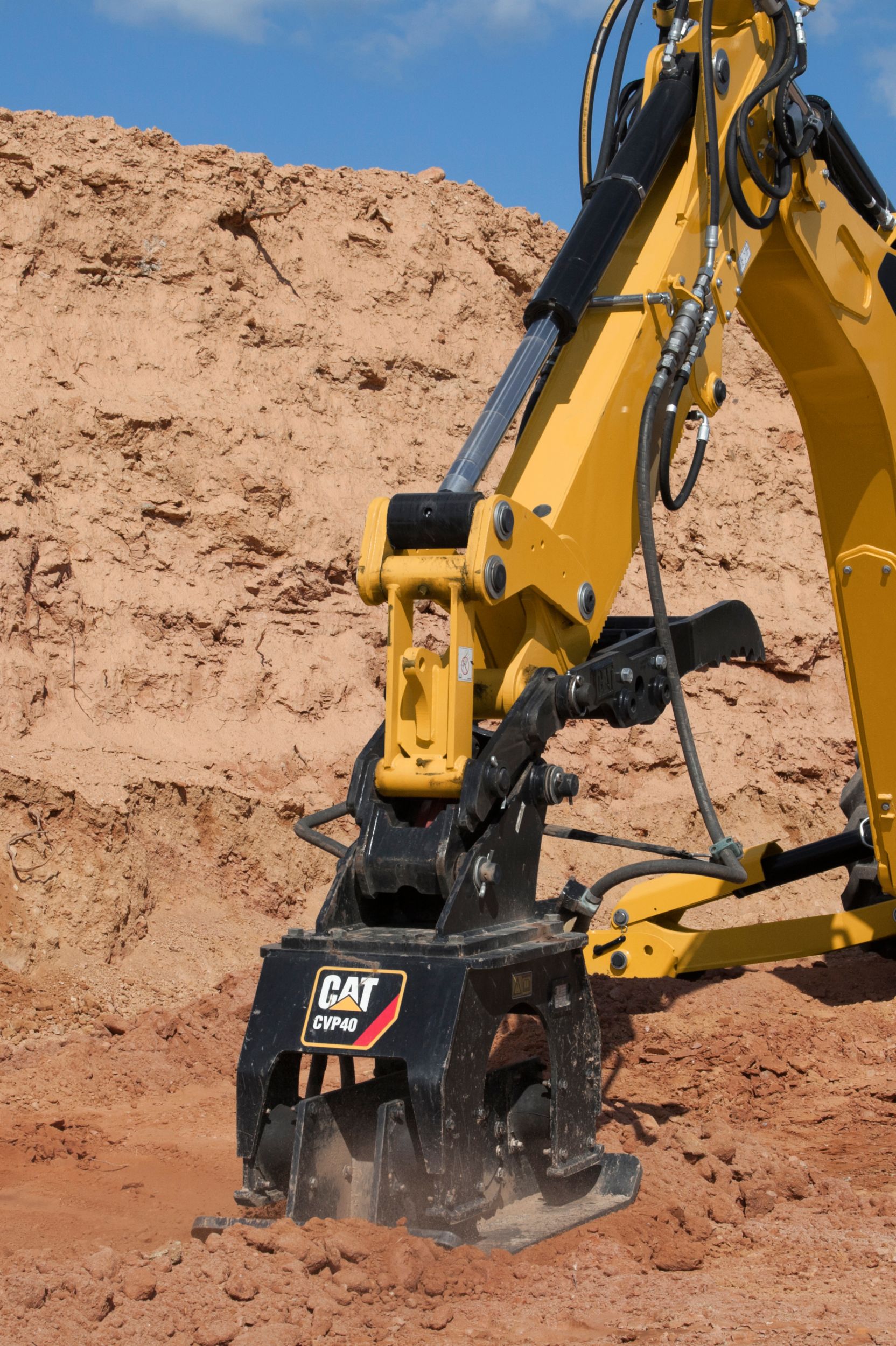 Protected Hydraulics
Hydraulic hoses are protected inside the frame of the compactor. Jumper lines are routed out the back of the compactor. Hoses are out of the way — even in tight trenches.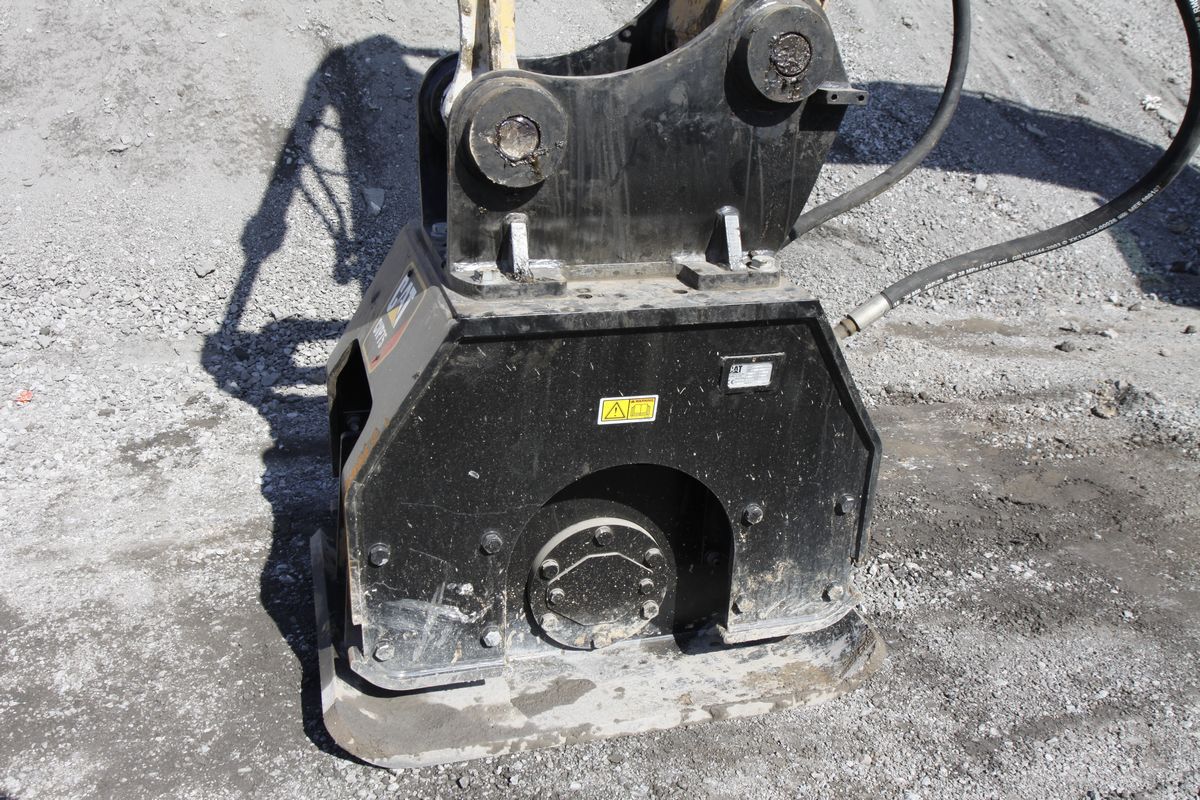 Easy Maintenance
Oil changes are simplified with the rear centerline plug and can be changed while the compactor is installed.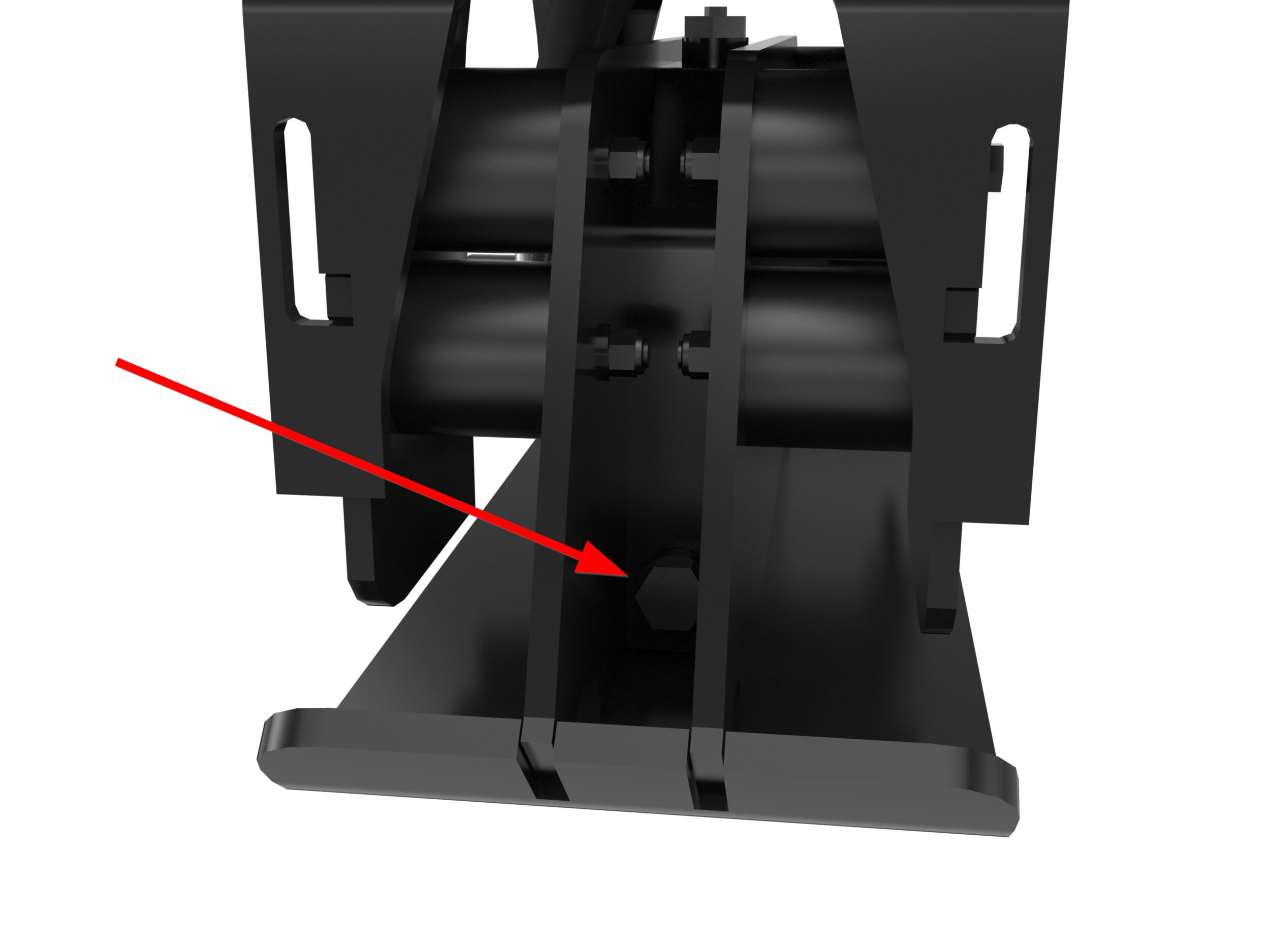 Optional Backfill Blade
An optional bolt-on backfill blade can be mounted on both front and back of the compactor.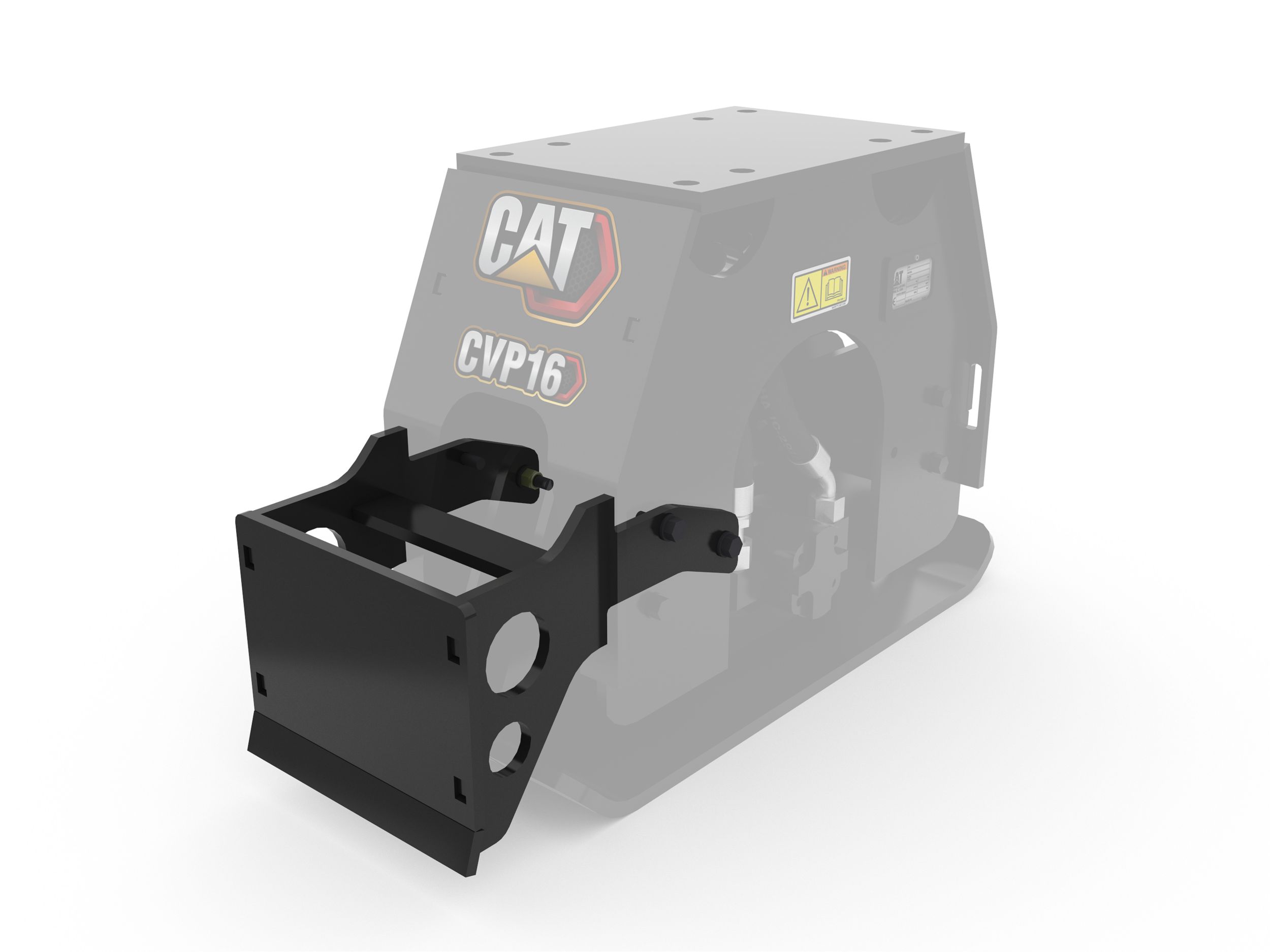 *Price listed is Manufacturer's Suggested Retail Price, this price does not include shipping and handling, expedite charges, taxes, dealer installation costs or other dealer charges. Dealers set actual prices, including invoicing currency. The MSRP displayed is for the region selected.