Features
When used in a potentially hazardous application, remote control allows the operator to dig, lift, and track from a safe working distance.
Optional Cat Remote Control is deeply integrated with Cat machine systems to enable smooth, precise control for maximum efficiency and productivity.
Kit includes everything you need – parts and instructions – for easy installation.
Over-the-shoulder operator console provides line-of-sight remote control operation from up to 400 meters (427 yd) away.
For added security, only one operator interface can control the excavator at a time.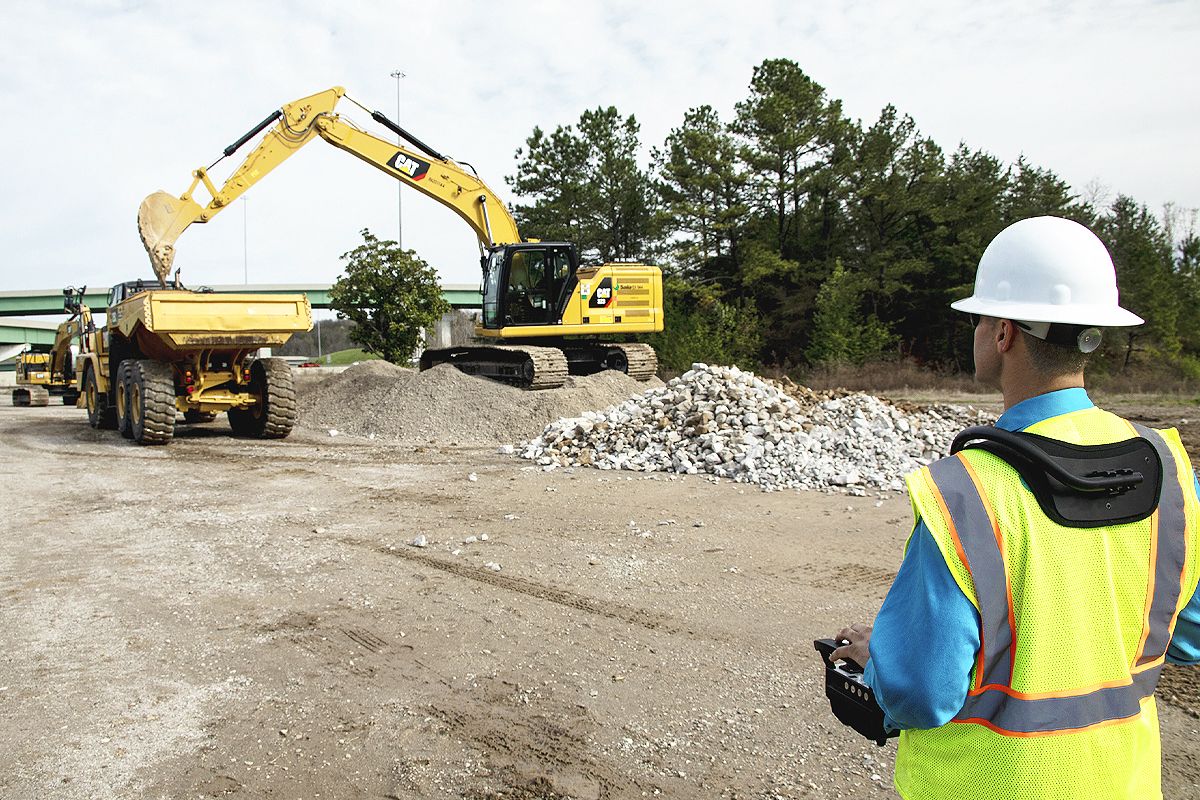 Operators remain in control of the machine while working outside of the cab and away from harsh and challenging environments.
The machine will shut down if the line-of-site controller is tipped more than 45 degrees, which could indicate theoperator has fallen.
Improve productivity and reduce operator fatigue by eliminating the effects of vibration and sound.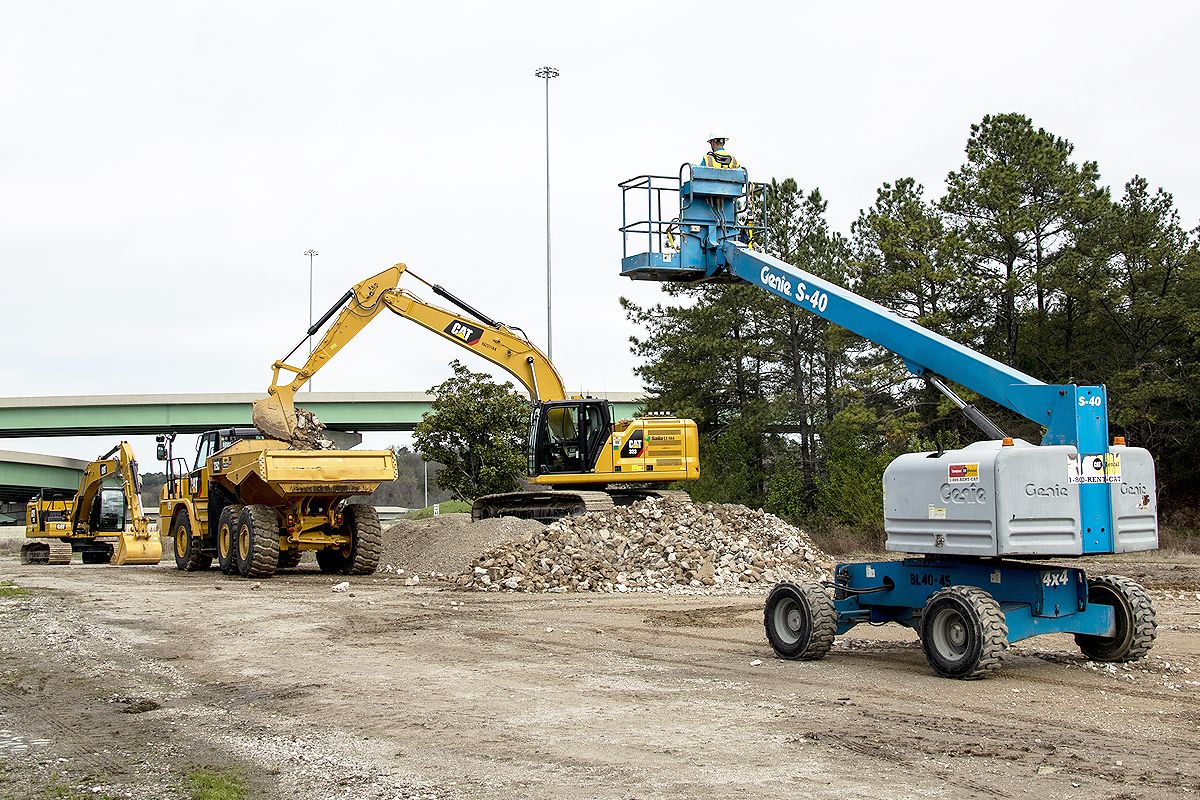 Operators work safely and comfortably offthe machine while remaining on-site andhaving direct visual contact.
Controls are fully integrated with machine electronics to provide the same control andresponse as if operating from the cab.
Ergonomic controls provide full access toprimary machine functions.
View comprehensive machine information including engine rpm, fuel level, hydraulic temperature, engine temperature, aftertreatment status, operation modes, pressures, and machine warnings through the LCD display.
Console unlocks with an electronic access card.