Features
The standard Grade with 2D system displays real-time bucket location relative to grade on the high-resolution touchscreen color monitor with indicate-only and laser capability.
Select your desired target depth and target slope and the system will give you real-time guidance on depth, slope, and horizontal distance to grade, with height and depth alerts that indicate target grade or obstacles.
Easily adjust target depth and slope with joystick commands, the touchscreen interface, or the jog dial.
The excavator and Grade with 2D work as a system while on-board processors and fast response sensors deliver precise real-time bucket tip elevation guidance.
Start digging and simply check grade from inside the cab.
The optional laser catcher with laser transmitter compatibility allows the excavator to move—bench once,reference the laser, and continue digging to grade across the jobsite.
Use the Grade with 2D system to increase your efficiency and productivity when digging and grading basements, footings, foundations, utility trenches, slopes, and drainage ditches.
Works with standard Grade Assist that adds semiautonomous digging capability and activates single lever digging.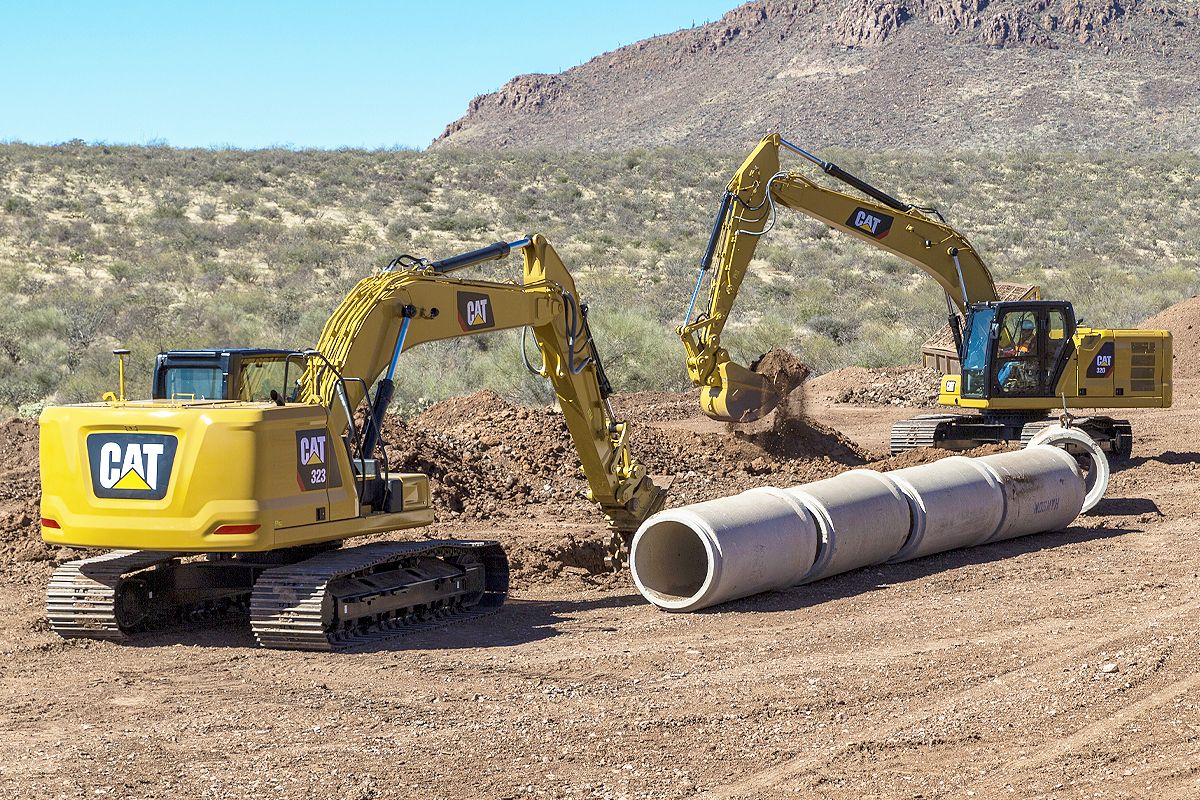 Minimize costs by reaching target grade quickly and save costs associated with time, labor, fuel, and material consumption.
Integrated components that are protected from damage ensure long life, reliable control, and cost-saving results.
Work confidently without guesswork while cutting and filling to exact specifications without overcutting and having to refill a cut.
Height and depth alerts from inside the cab indicate obstacles that could damage your excavator and cost you money.
Work safer with fewer ground personnel checking grade in the trench or around your excavator.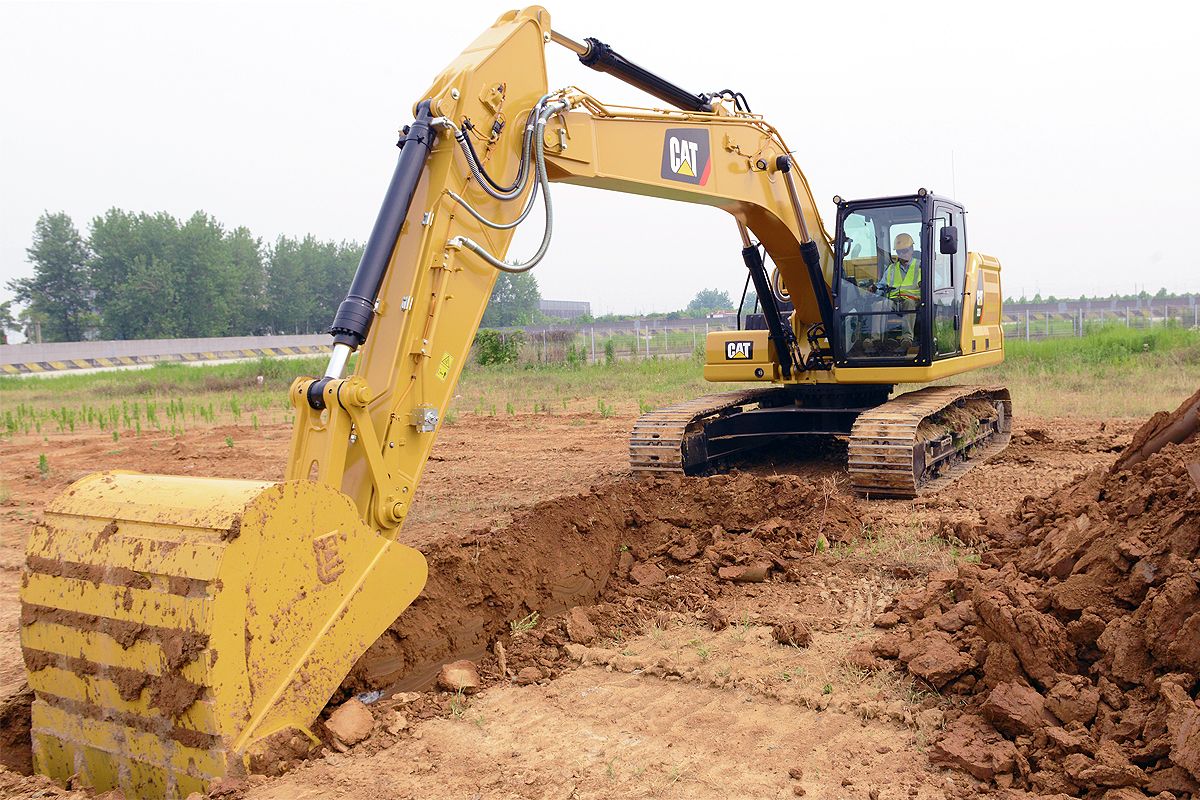 Grade with Advanced 2D adds in-field design capability with an additional high-resolution 10 in (254 mm) touchscreen monitor.
Grade with 3D works for complex cuts and fills requiring pinpoint precession as the system provides real-time position guidance and your excavator's exact position relative to GPS and GLONASS systems.
All upgrades can be installed at the factory or any time after purchase.