Twenty years ago, Citadel Contractors started making a name for itself in the Raleigh-Durham, North Carolina area by using the Tilt-Up construction system. Citadel is now recognized as a national leader in Tilt-Up construction. Citadel President Glenn Doncaster says The Cat® Rental Store services and equipment solutions, as well as the relationship with Cat dealer Gregory Poole, was instrumental in his company's growth.
"When we started the company, we didn't want to purchase everything," says Doncaster. "We'd rent as required. It was always good equipment and great service at competitive pricing."
Tilt-Up construction is an innovative, cost-efficient system for building everything from retail centers to churches. Citadel Contractors has been frequently honored for the quality of their work by the Tilt-Up Contractors Association, winning numerous TCA Awards, the most recent in 2014 for Parkway Building One in Cary, North Carolina and for Tomoka Christian Church in Ormond Beach, Florida.
Ninety percent of Tilt-Up work is done on the ground. Building walls are poured directly at the jobsite in large slabs of concrete. The concrete panels are then lifted into place. Citadel's expertise at that part of the process is also evident. Citadel's 89-foot-wide front entry panel for York Preparatory High School in Rock Hill, South Carolina is a record for Tilt-Up construction.
Doncaster says Citadel's predictable needs for pieces of equipment such as small excavators, graders and telehandlers are best met by rentals. "In Tilt-Up, we work with a lot of concrete. We don't have expertise in equipment; it'd be a huge investment for us. (The Cat Rental Store) offers great equipment and it's always there."
"The Cat Rental Store has the right equipment and then the dealer services it. One reason we don't have equipment is we can't take care of it. (Gregory Poole) takes care of it. We stay out of the equipment business. It works great!"

"THE CAT RENTAL STORE HAS THE RIGHT EQUIPMENT AND THEN THE DEALER SERVICES IT. ONE REASON WE DON'T HAVE EQUIPMENT IS WE CAN'T TAKE CARE OF IT. (GREGORY POOLE) TAKES CARE OF IT. WE STAY OUT OF THE EQUIPMENT BUSINESS. IT WORKS GREAT!"
Doncaster believes two decades of great service, expertise and availability provided by The Cat Rental Store makes rental an easy choice for jobs in the Raleigh-Durham area. "They just service the heck out of us. If we need it and they have it, they get the business."
---
The Cat® Rental Store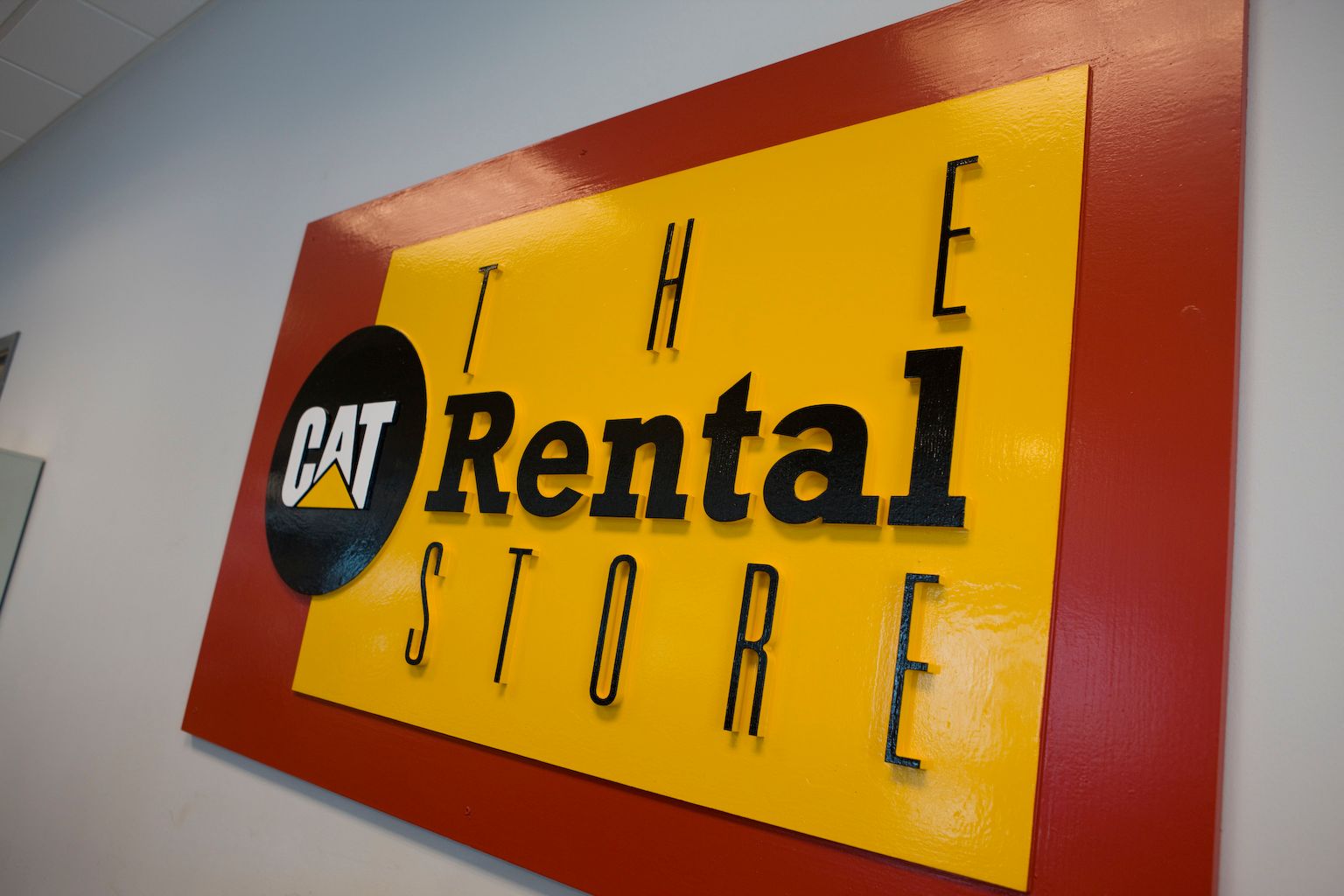 The Cat® Rental Store gives you the flexibility that each job requires with the performance and productivity you expect. With just one call or click, you will have your equipment on the road, no matter how much you need, how soon or how long you need it.
Visit catrentalstore.com