OPERATOR COMFORT AND CONTROL
Cab designed for operator productivity and comfort.
Isolation-mounted, pressurized cab reduces noise and vibration.
Large windows, tapered hood, notched fuel tank and narrow single-shank ripper carriage give the operator a clear line of sight to front and rear work areas.
Cat comfort series seat is well padded and adjustable; bolsters help support the operator during slope work.
Radio ready and equipped with a power converter for cellular phones and computers.
Single steering tiller helps operators work more precisely in tight areas.
Decelerator pedal gives the operator full control of engine speed when the rocker switch is in the high idle position.
Auto-shift/auto kickdown allows the transmission to automatically downshift under large load.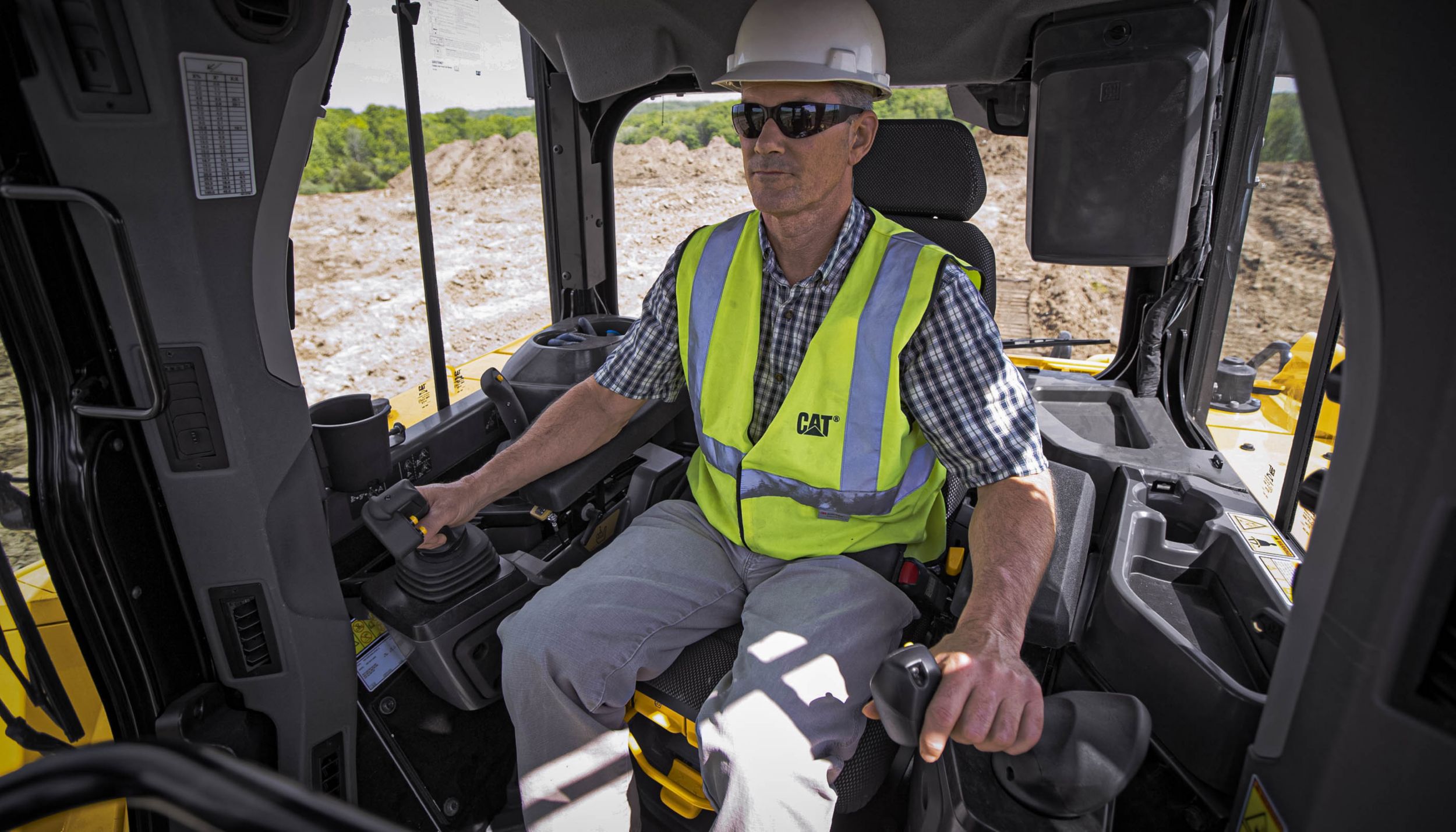 PERFORMANCE AND PRODUCTIVITY
Components are carefully designed to maximize long term value, durability and reliability.
Powershift transmission and differential steering work in tandem with the Cat C9 engine to deliver outstanding power, productive performance and reliability.
Dual hydraulic pump system provides dedicated hydraulic power to steering and implements for outstanding steering performance and response.
Differential steering maintains full power to both tracks, providing best in class turning with a loaded blade or in soft ground conditions.
A single-stage torque divider delivers more power to the ground.
Durable, efficient cooling system uses aluminum bar plate construction for performance and durability.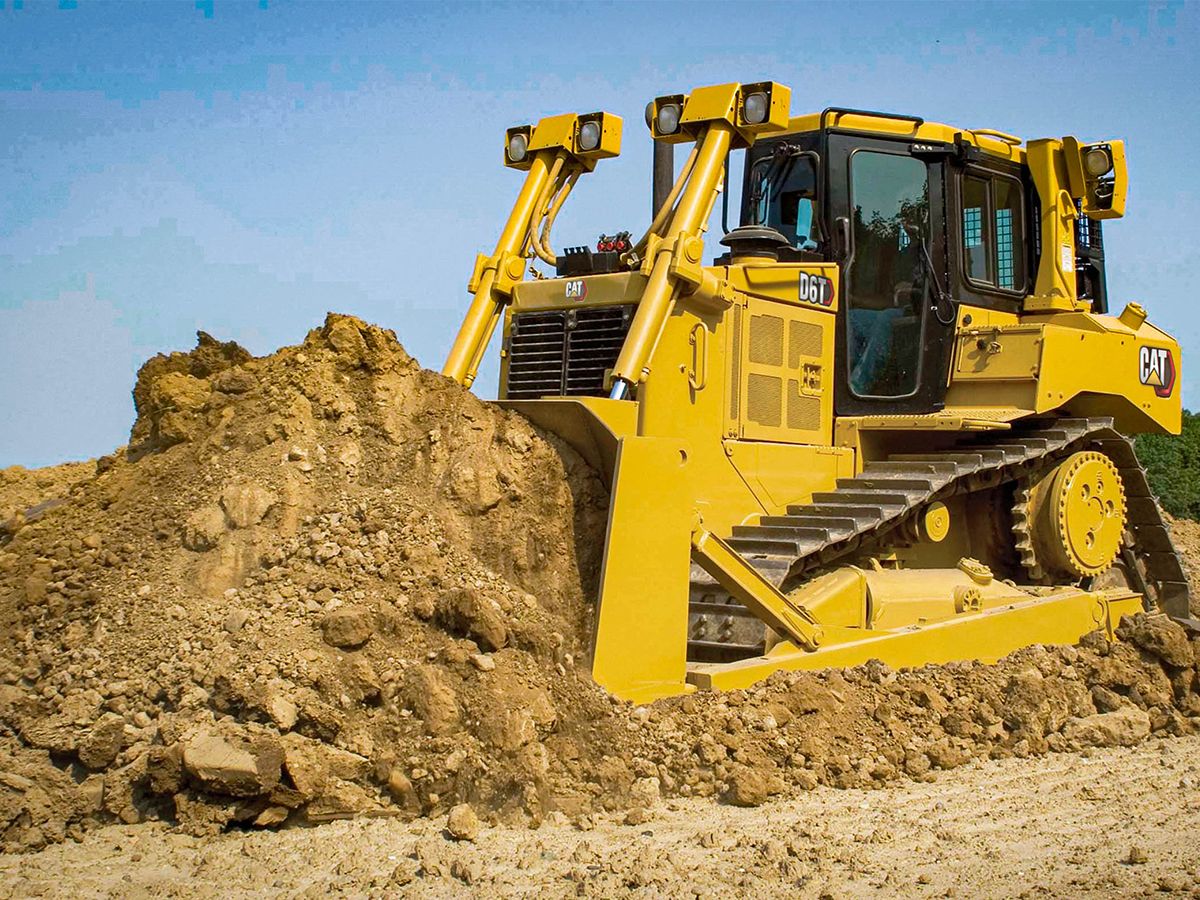 BUILT FOR LONG TERM PRODUCTION
Elevated sprocket design isolates final drives, axles, and steering components from harsh impacts.
Wide variety of undercarriage and track shoe choices to optimize performance and undercarriage life in your specific conditions.
The foundation of every Cat dozer is a rugged frame built to absorb high impact shock loads and twisting forces.
Pinned equalizer bar gives the roller frames the ability to oscillate up and down to better match ground contours maximizing traction and operator comfort.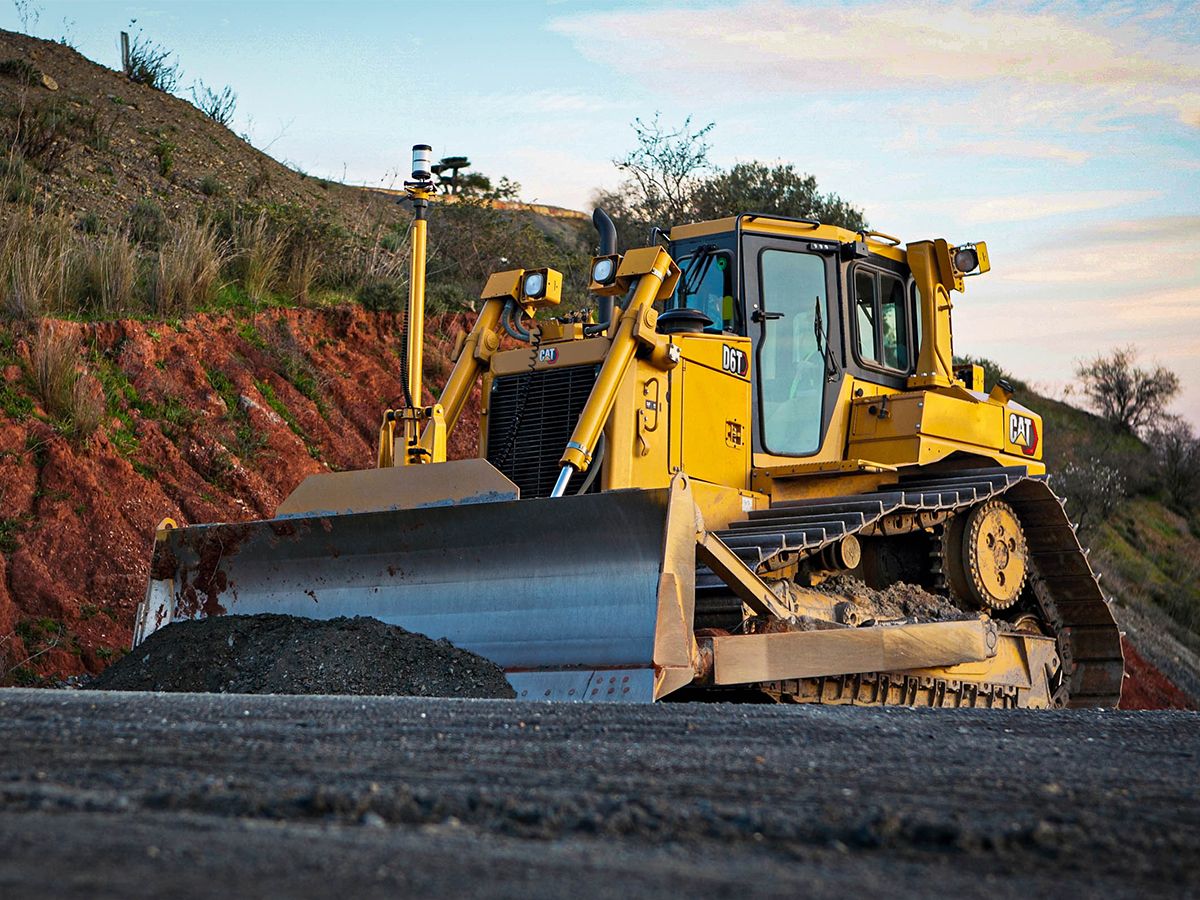 BUILT TO PERFORM
L-shaped push arms bring the blade closer to the machine for excellent maneuverability, balance and blade penetration.
Load-sensing hydraulics are responsive, automatically and continually adjusting hydraulic power to maximize efficiency and blade response.
Blades feature heavy moldboard construction and hardened bolt-on cutting edges/end bits for strength and durability.
Choose from a variety of rear attachments to optimize your dozer for the work you do.
LOWER MAINTENANCE COSTS
Service access is easy with conveniently located, grouped service points and wide engine compartment access panels to helping reduce maintenance time.
Power train oil filter and pressure taps are remote-mounted in the right-hand fender. Quick disconnect fittings allow for fast diagnosis of the power train and hydraulic oil systems.
Engine oil filter is easily accessed on the right side of the engine compartment. An optional quick oil change attachment can further reduce maintenance time.
The modular design aids serviceability to help reduce maintenance costs.
Remote lubrication point in the engine compartment provides easy lubrication of the center pin of the equalizer bar as part of scheduled maintenance.
Product Link™ collects machine data that can be viewed online through web and mobile applications.
Access information anytime, anywhere with VisionLink® and use it to make informed decisions that boost productivity, lower costs, simplify maintenance, and improve security on your job site.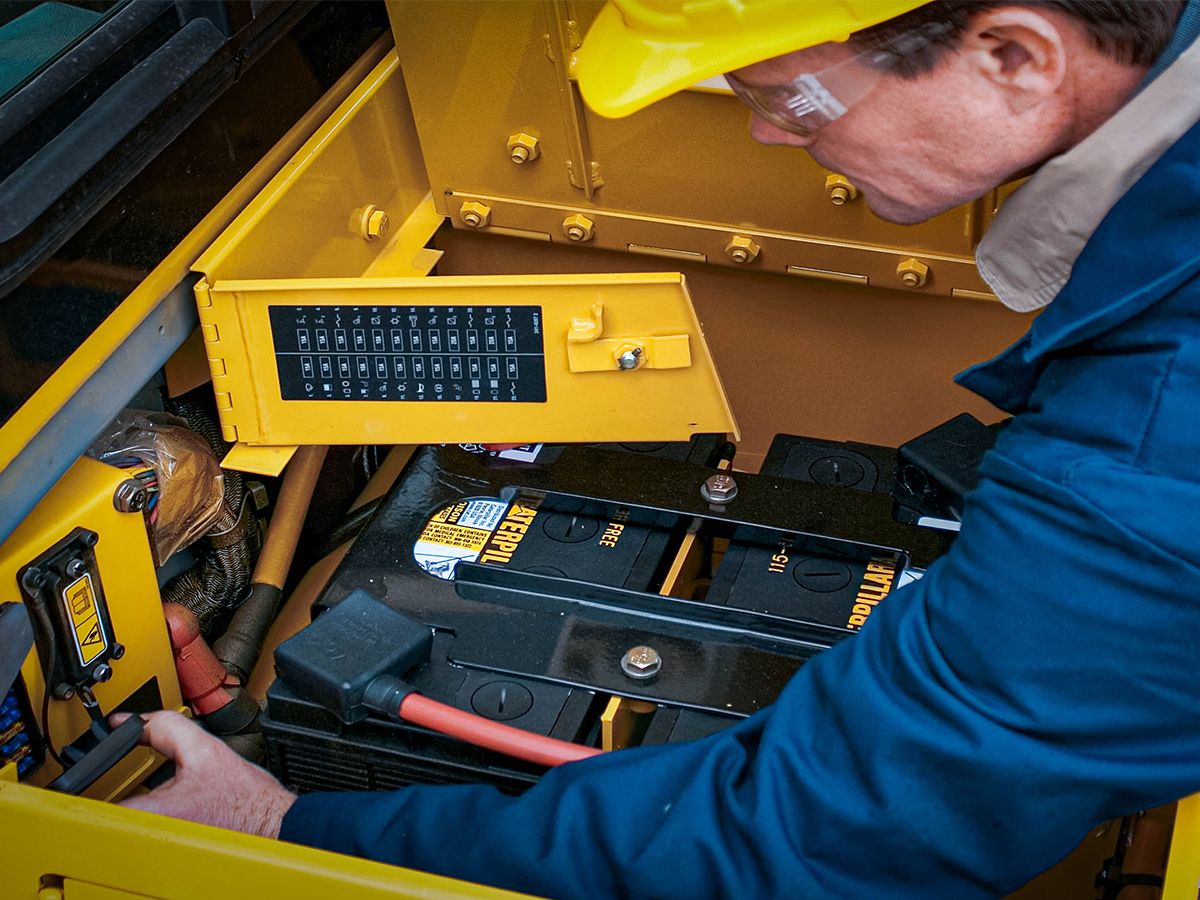 PURPOSE BUILT SPECIALTY MODELS
Waste Handler/Landfill Arrangement offers specialized guarding, striker bars and seals help protect the machine from impact and airborne/wrapping debris. Cooling is designed for high debris environments and easy cleanout. Specialized air handling features help deliver cleaner air to the machine. Landfill blades and center-hole track shoes help optimize your waste handler for the job.
Equip your machine for Forestry work, choosing optional sweeps, screens and added guarding to help protect the machine in harsh conditions.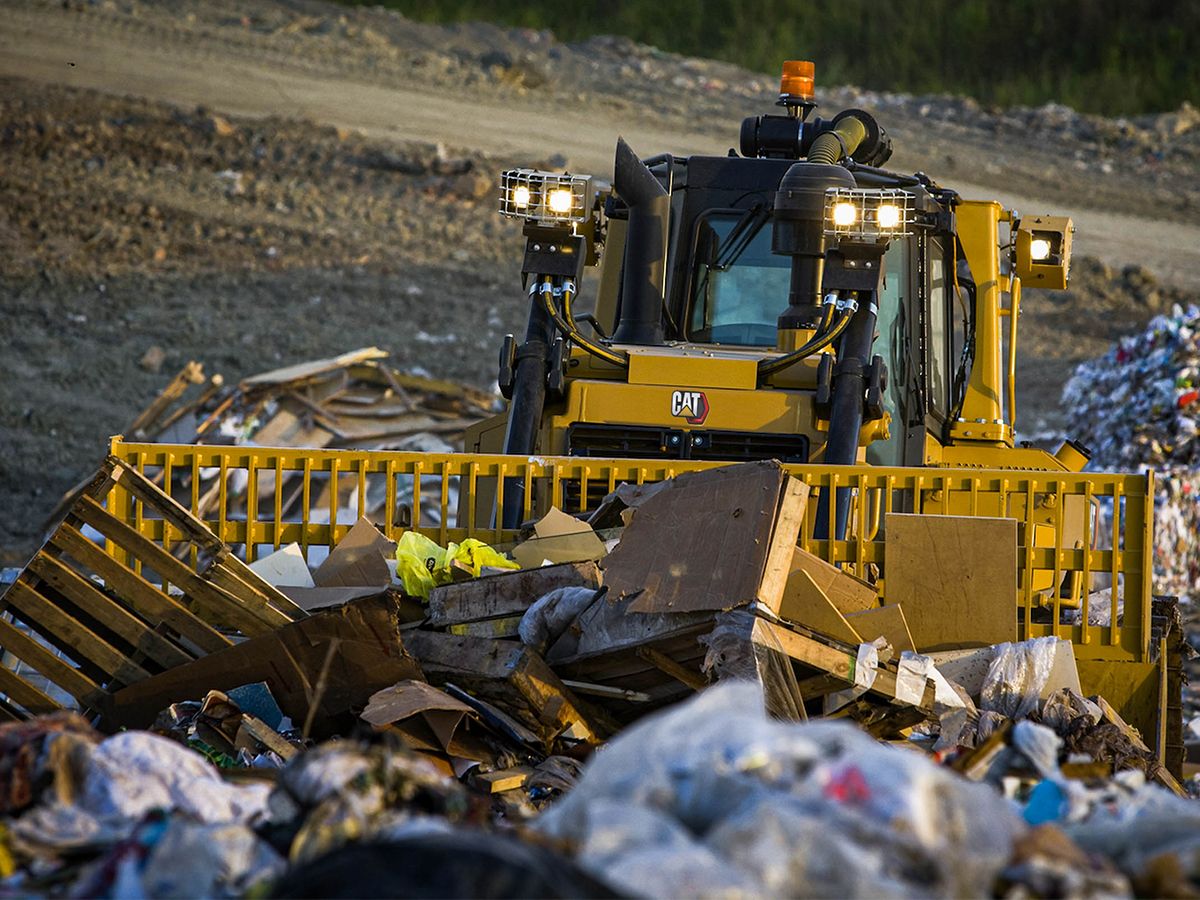 D6T Standard Equipment
POWER TRAIN
C9 diesel engine
Radiator, Aluminum Bar Plate
Air cleaner, precleaner with stratta tube dust ejector
Air filter with electronic service indicator
Aftercooler, air to air (ATAAC)
Coolant, extended life
Fan, blower, direct drive
Final drives, three planet single reduction planetary
Fuel priming pump, electric
Muffler, insulated with mitered stack
Parking brake, electronic
Prescreener
Shift management: – Automatic directional and downshift – Controlled throttle, load compensated
Starting aid, ether, automatic
Torque divider
Transmission, electronically controlled powershift 3F/3R speeds
Turbocharger, wastegate
Water separator
UNDERCARRIAGE
SystemOne
Carrier rollers
Equalizer bar, heavy duty
Guards, end track guiding
Idlers, center tread, lifetime lubricated
Rollers, lifetime lubricated track
Track roller frames, tubular
Track adjusters, hydraulic
Sprocket rim segments, replaceable
ELECTRICAL
Alarm, backup
Alternator, 95 amp, brushless
Batteries, 2 maintenance free 12V (24V system), heavy duty
Converter, 12V, 10 amp with 2 outlets
Connector, diagnostic
Electric start, 24V
Horn, forward warning
OPERATOR ENVIRONMENT
Air conditioner, underhood
Armrest, adjustable
Cab, ROPS/FOPS, sound suppressed
Decelerator pedal
Differential steering control with touch shift
Electronic Monitoring System with coolant power train oil, and hydraulic oil temperature, fuel gauge, tachometer, odometer, gear indicator and diagnostic functions
Foot pads, dash
Heater
Hour meter, electronic
Hydraulic controls, pilot operated with electronic deactivation switch
Mirror, rearview
Radio ready
Seat, adjustable contour suspension
Seatbelt, retractable 76 mm (3 in)
Throttle switch, electronic
Wipers, intermittent
OTHER STANDARD EQUIPMENT
CD ROM Parts Book
Engine enclosures, perforated
Front pull device
Guards, hinged bottom
Hood, perforated
Hydrualics, independent steering and work tool pumps
Hydraulics, load sensing, dozer lift and tilt
Oil cooler, hydraulic
Product link ready
Radiator doors, louvered, hinged, fan blast deflector
S·O·S sampling ports
Tool box
Vandalism protection for fluid compartments and battery box
D6T Optional Equipment
POWER TRAIN
Drains, ecology, power train
Prescreener
Grid, radiator core protector
Fan, ejector
Fan, reversible
Precleaner, turbine with screen
Precleaner, turbine without screen
Thermal shield arrangement
UNDERCARRIAGE
Undercarriage, Heavy Duty
Track pairs (Standard roller frame, 39 section): – Extreme Service (HD) 560 mm (22 in) – Extreme Service (SystemOne) 560 mm (22 in) – Non-Trapezoidal (SystemOne) 610 mm (24 in) – Moderate Service (HD) 560 mm (22 in) – Moderate Service (SystemOne) 610 mm (24 in)
Track pairs (XL non-VPAT roller frame, 41 section): – Extreme Service (HD) 560 mm (22 in) – Extreme Service (HD) 610 mm (24 in), non-trapezoidal – Extreme Service (SystemOne) 560 mm (22 in) – Extreme Service (SystemOne) 610 mm (24 in), non-trapezoidal – Moderate Service (HD) 610 mm (24 in) – Extreme Service (HD) 610 mm (24 in), trapezoidal – Extreme Service (SystemOne) 560 mm (22 in), center hole
HYDRAULICS
STARTERS, BATTERIES AND ALTERNATORS
Alternator, 150 amp
Alternator, 95 amp, ducted
Heater, engine coolant, 120V
Batteries, heavy duty and starter
ELECTRICAL
Lights, five
Lights, seven
Lights, eleven
Lights, sweeps
Light, warning strobe
Switch, disconnect, remote mounted
OPERATOR ENVIRONMENT
Air conditioner, ROPS mounted
Canopy
Seat, vinyl
Camera, rear vision
Cab, arrangement with screens
Glass, dual pane and precleaner
Handles, heavy duty
TECHNOLOGY PRODUCTS
Security system, machine
AccuGrade ready, cab
Blade groups with AccuGrade mounts
GUARDS
Note: Additional guarding may be required for some tractor applications
Guards: – Idler seals – Crankcase, heavy duty – Radiator, hinged – Metal hose protection sleeve – Final drive, clamshell – Final drive seals – Fuel tank – Precleaner – Radiator, HD – Radiator, hinged, HD – Rear tractor – Screen, rear – Forestry – Track, moderate service – Track, full length – Track, full
Striker bars: – Front – Rear
Striker bar box, rear
COUNTERWEIGHTS AND DRAWBARS
Counterweight, additional
Counterweight, rear slab
Counterweight, rigid short
WINCH
Please see your Cat dealer for Winch options
MISCELLANEOUS
Paint, black hood and cylinders
Sweeps
BLADES
6SU
6S
6A
Blade, Landfill, 6SU
GROUND ENGAGING TOOLS
Ripper, multi-shank
Tooth, multi-shank ripper
Tooth, straight (1, 2 or 3)