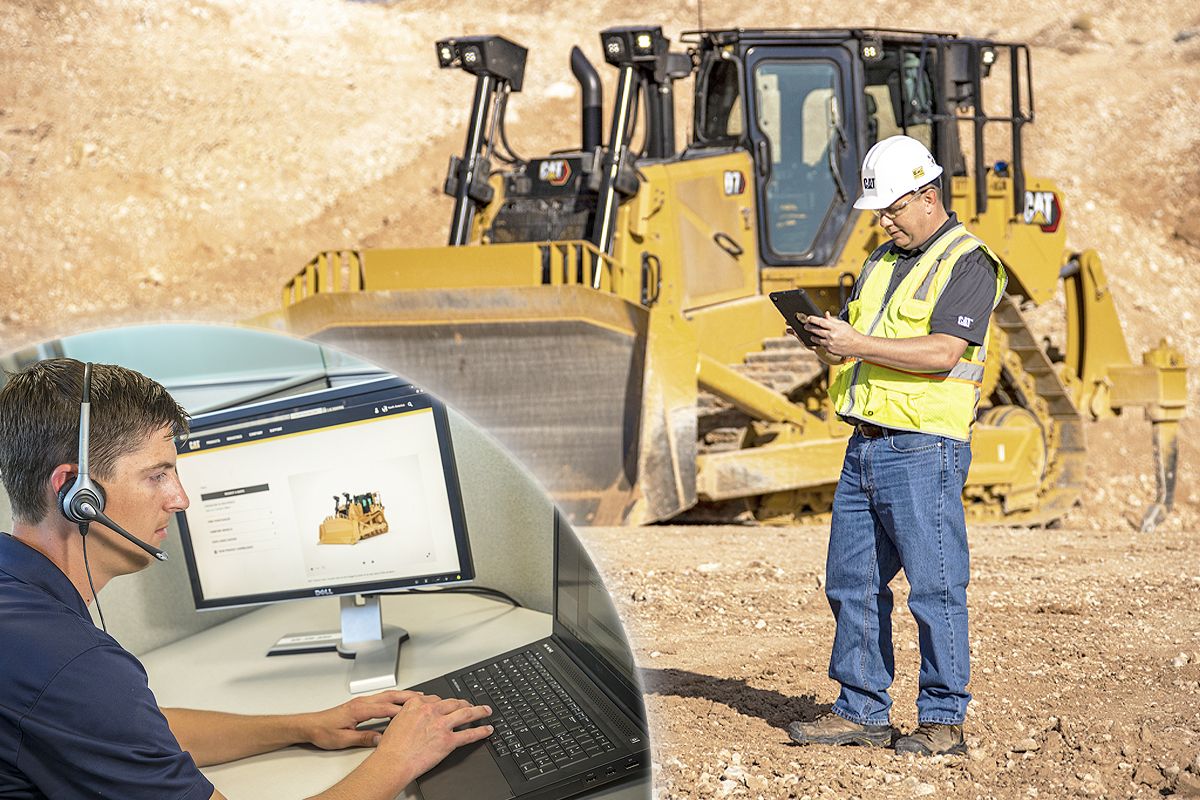 Remote Flash* ensures your machines are always operating at their optimum performance levels, resulting in maximum efficiency with minimum downtime.
Benefits:
Reduce time taken for updating machine software by as much as 50%
Potentially eliminate the wait for a dealer technician to arrive on site
Ensures the benefits of software updates are gained as soon as possible, without the machine leaving the jobsite
Updates can be installed when convenient to the operation
Improved jobsite efficiency, saving you time and money
* Caterpillar rolls out products and services in each of its territories at different time intervals. Although every effort is made to ensure that product information is released only after Caterpillar has received confirmation from our dealer network, our plants, and our marketing subsidiaries that products and services are available in the relevant region, please verify with your local dealer for product availability and specifications.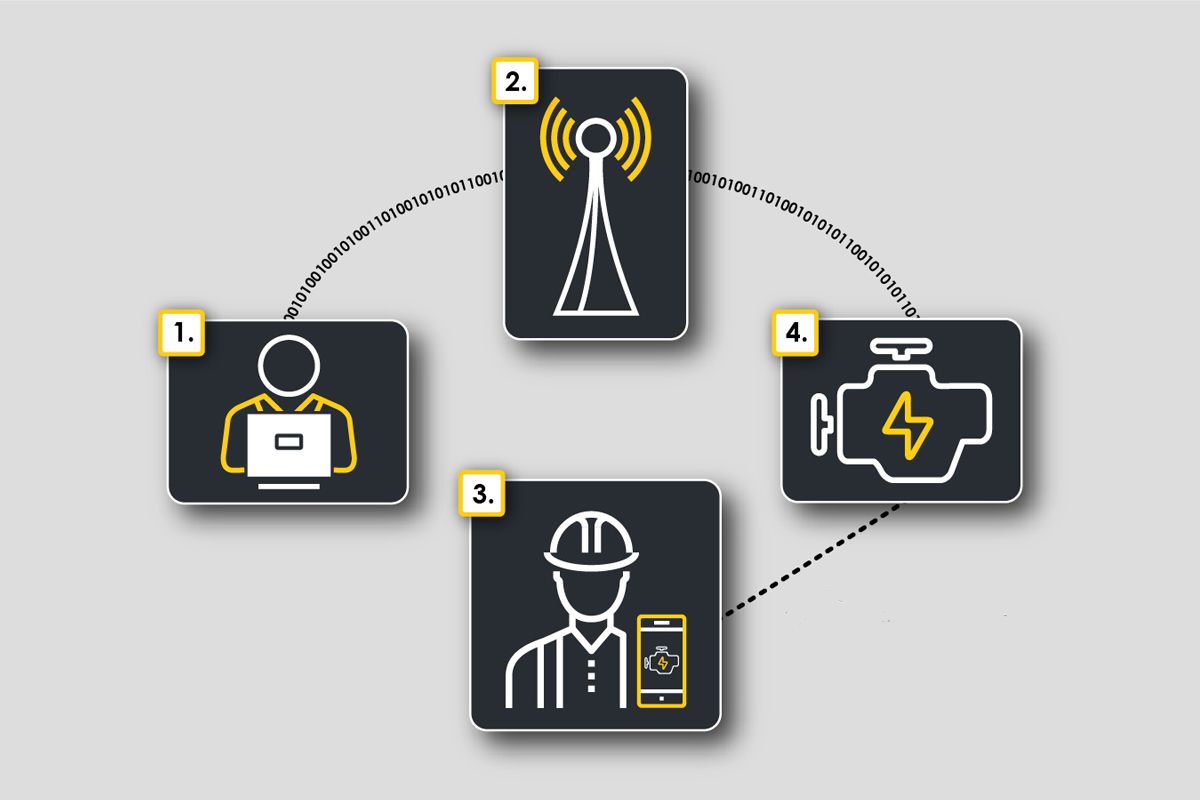 When an eligible asset with the latest telematics hardware requires a software update, your Cat dealer will push available flash files to targeted machines. Next, an authorized user (customer employee or dealer representative) will perform the following steps on their mobile device:
Confirm the asset is ready to begin flash
Initiate the flash
Confirm post-flash performance