Miami, FL – Caterpillar Marine is pleased to announce a plethora of successful repowers, replacing older model engines with the Cat® C7.1. The C7.1 platform is ideal for recreational boating applications, specifically smaller vessels and motor yachts ranging from 25 -60 feet in size. The engine features a common rail fuel system enabling optimum combustion and low emissions.
"The turbocharged C7.1 is an ideal engine for repowers," said Dan Webb, a thirty-two-year marine veteran at the Gregory Poole Cat® dealership in Beaufort, N.C. "I can speak to this not only as a Cat Dealer providing repowers, but also as a customer," states Webb. "I recently repowered my 1981 43' Hatteras, removing the original 425HPtwo-cycle engines and replacing them with two of the new C7.1 500 HP Cat engines. The new engines were nearly half the weight of my old engines, and the performance and efficiency of the vessel has been outstanding. I've also really enjoyed the increase in space in the engine room. The new engines are so much smaller, the engine room feels huge, there is no visible smoke— you cannot make these engines smoke," said Webb.
"Caterpillar's C7.1 is designed with no zinc anodes, allowing the engine to be largely maintenance free. Also, there's no valve adjustment required because the engine features hydraulic tappets," said Charlson Smith, Caterpillar yachting industry expert. "There is no need to add lube oil between oil changes, and the engine never smokes which means no blackened transom," said Smith. 
Captain Jesse Gawlik of Ocean Stinger Charters out of Wilmington, N.C. recently worked with Gregory Poole to repower his 40' Luhrs SX Express weighing approximately 22,000 lbs. "The transformation of my charter boat with this repower has been outstanding," said Gawlik. "I had older Cat engines with 450 HP removed and replaced with the C7.1 at 500 HP; the outcome has surpassed my expectations.  I've gained seven knots at top speed. The fuel efficiency has been amazing, and as a charter fisherman I can do four trips for every one trip I did before the repower. The engine is completely smoke-free, and the improved acceleration and noise reduction allow my customers to get the most out of their experience," said Gawlik.
"I can't say enough about the benefits I've reaped since installing the C7.1," said Gawlik. "From a business standpoint, it's saved a lot of money. We've cut our fuel costs from $6,000 a month to $2,000 a month since June first. The repower took approximately 29 days; it was one of the fastest repowers on record. The design of the engine made it very easy to install. I have 975 hours on this engine since June first, and I've had no issues whatsoever; maintenance is minimal." 
"We've recently completed three repowers with the C7.1, and we are in the process of doing two more as we speak," said Dan Webb of Gregory Poole. "Caterpillar had a demonstration boat available at the recent Fort Lauderdale International Boat Show and after taking a ride on 'Cool Cat', Fred Wallace is now repowering his 32' Topaz with C7.1s. It's a huge win to be able to improve performance and reduce fuel costs with the C7.1; the buzz around this engine is legitimate," said Webb.
To learn more about how you can repower your vessel with a C7.1, contact your local Cat dealer today, or stop by the Caterpillar exhibit #F407 at the Miami International Boat Show where the C7.1 will be on display. Product experts will also be available at the Yachts Miami Beach on Collins Avenue at exhibit C-13/CC35-37. Both shows will be held February 15 – 19, 2018 in Miami, Florida.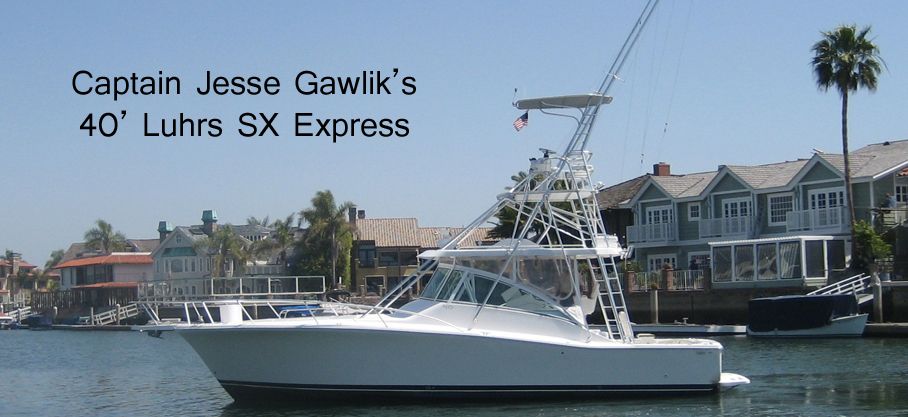 # # #
About Caterpillar Marine
Caterpillar Marine, with headquarters in Hamburg, Germany, groups all the marketing and service activities for Cat and MaK marine diesel, dual fuel and gas power and propulsion systems within Caterpillar Inc. The organization provides premier power solutions in the medium- and high-speed segments with outputs from 93 to 16,800 kW in main propulsion and 10 to 16,100 kWe in marine generator sets as well as a comprehensive portfolio of propulsion solutions. The sales and service network includes more than 2,100 dealer locations world-wide dedicated to support customers in ocean-going, commercial marine and pleasure craft wherever they are.
More information is available at: www.cat.com/marine
About Caterpillar:
For 90 years, Caterpillar Inc. has been making sustainable progress possible and driving positive change on every continent.  Customers turn to Caterpillar to help them develop infrastructure, energy and natural resource assets. With 2017 sales and revenues of $47.011 billion, Caterpillar is the world's leading manufacturer of construction and mining equipment, diesel and natural gas engines, industrial gas turbines and diesel-electric locomotives.  The company principally operates through its three product segments - Construction Industries, Resource Industries and Energy & Transportation - and also provides financing and related services through its Financial Products segment.  For more information, visit caterpillar.com.  To connect with us on social media, visit caterpillar.com/social-media.
CAT, CATERPILLAR, their respective logos, "Caterpillar Yellow" and the "Power Edge" trade dress, as well as corporate and product identity used herein, are trademarks of Caterpillar and may not be used without permission.
©2018 Caterpillar
All Rights Reserved