DAILY INSPECTIONS MADE EASY
Use the Cat Inspect daily inspection form across your entire fleet, regardless of make or model. Many other standard Caterpillar forms are available for other types of data, including site inspections and fluid sampling results. You can create custom forms, too.
To perform a typical daily walk-around inspection, just follow these steps:
Open your app and log in.


Use the quick access menu bar or locate the asset to be inspected in the fleet list. Scroll through the list, scan the asset's QR code, or search for the asset ID, serial number or model number.


Open the asset details page.


Start a new daily inspection form.

 
a. This is the default form unless otherwise specified.


b. Your device must be connected to data or Wi-Fi to search and select a form. It can be offline while filling out the form.



Enter required data (marked with a red asterisk) in all three sections.

 
a. Asset info: Include service meter value. Other data will be filled in automatically when a current asset is selected from the fleet list. Optional information can be added as desired.


b. Rating: Rate the general condition of the machine, add photos or take a video to include with inspection comments.


c. Walk-around: Click a response to all the step-by-step questions on the screen. Rate each question green/yellow/red to indicate condition.

 
1) Optional: Rate questions one at a time on the Questions Details page. This is where you can add photos, videos and comments.


2) Red or yellow ratings require a comment, photo or video.



All info is automatically saved. You can return to previous sections at any time. Tap done when all questions are completed.


For detailed instructions on how to complete any inspection using Cat Inspect, check out this video.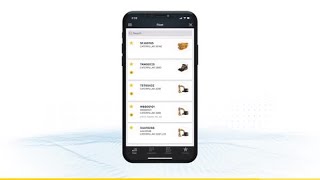 Estimated watch time: 5 minutes