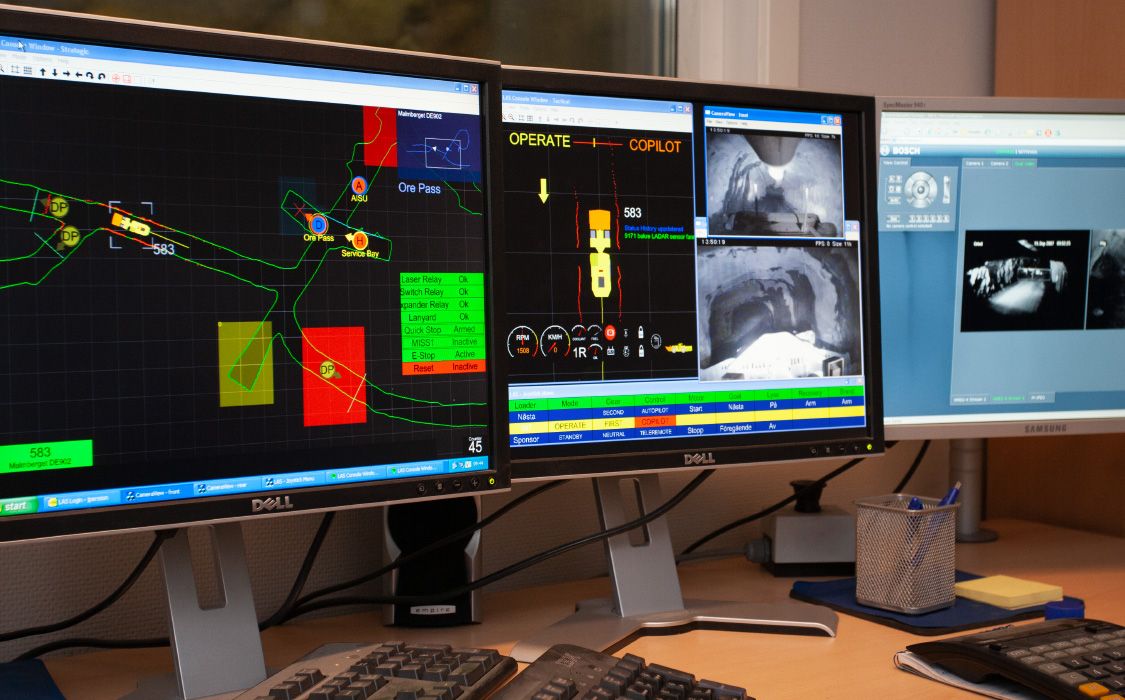 Command for underground combines machine guidance capabilities with mine infrastructure to enable automated tramming through narrow mine drives. The system provides three levels of operation:
Teleremote — used for bucket loading and unloading. This function enables the machine to be run from a distant location with the operator providing all machine input.
Copilot — semi-autonomous operation. In Copilot mode, the operator monitors the machine's location on a mine plan and uses the joysticks to give the machine directional input if necessary. On-board scanners, combined with radio network infrastructure, ensure the machine self-steers along a safe path.
Autopilot – autonomous machine operation (tramming and dump cycle). The most advanced element of control, Autopilot allows the machine to auto tram, dump and return for operator control of the loading process. At any time, full operator control of the system can be obtained through teleremote mode.
All operational functions utilized in the cab are controlled through seat-mounted joysticks in the remote operator station. On-board cameras, along with guidance systems, provide the operator with a real-time view of the machine's location and status.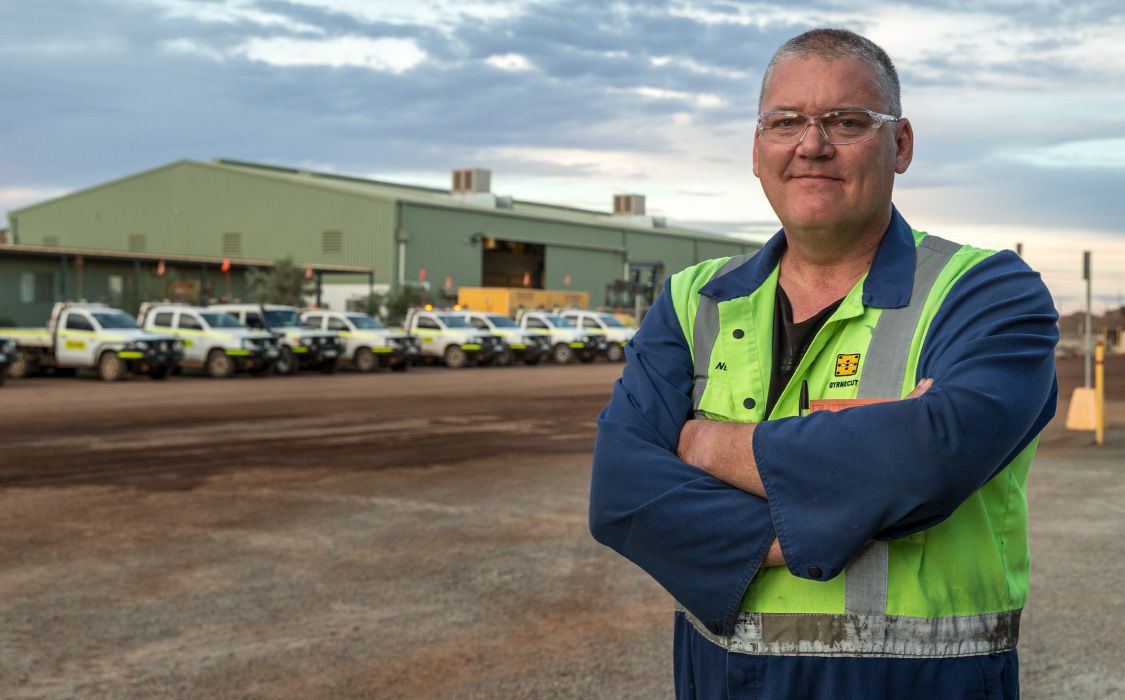 "There are a number of things that attracted us to the technology, and what's been proven out over time is that we're able to put the largest, most productive loaders possible into our production areas."
"The other very important factor for us is that we can continue production activities through shift change and firing times, which have traditionally been considered to be dead time in underground operations. The ability to remotely operate from the surface means that we can minimize production delays at our operations."
—Pat Boniwell, Managing Director
"Performance of Command for underground is really good, compared to a lot of the other remote systems on the market. The technology is world class."
"Utilization time is very good. There's very little downtime, mostly due to less damage to the machine, as compared to other types of remotes."
—Chris Evans, Command Technical Support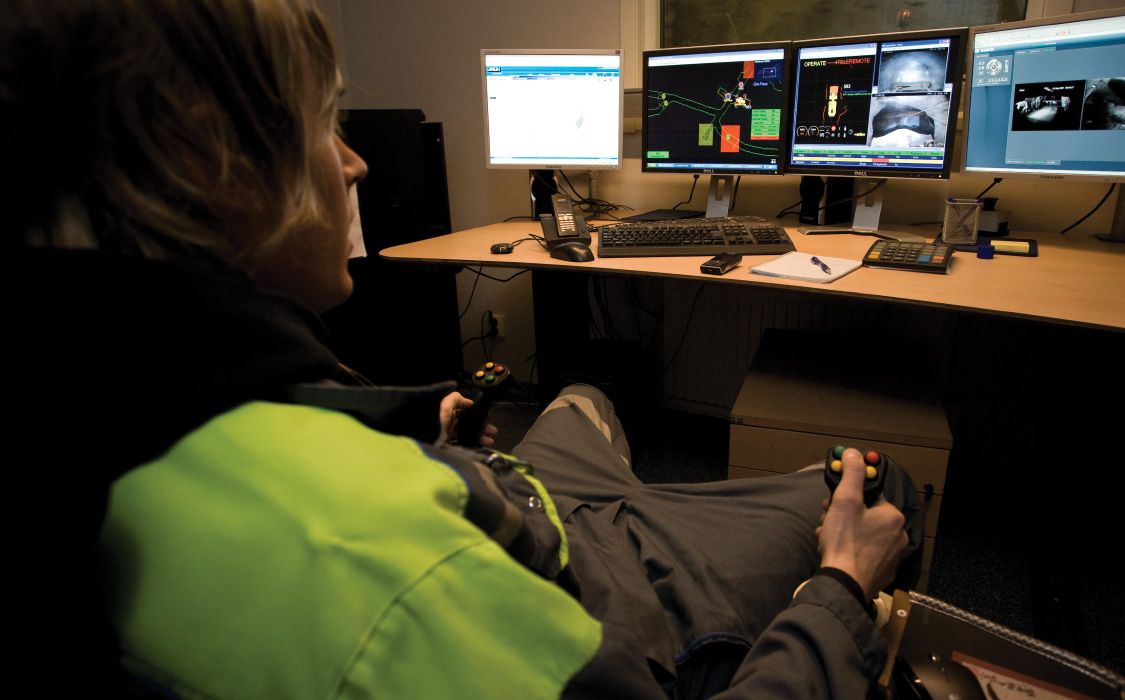 Improves operator comfort, retention and recruitment and helps address the skills crisis.
Greatly reduces fatigue (teleremote and above), allowing operators to improve their quality of life.
"It keeps you away from the machine. It's air conditioned. You're out of the heat, away from the fumes and the dust of the stope. It's a lot more comfortable."
—Ben Ryan, Command operator
"I'm not as stressed. My eyes aren't standing on stalks. And I feel I've done a day's work and I can go and pursue other activities. Where before I was pretty fatigued."
—Bruce Chrystall, Command operator