BUILD & QUOTE
Buying online has never been easier. Find local equipment at a dealer near you so you can build, quote and purchase products.
Check inventory on Prime Product
Overview
Cat® Box Blades are designed for grading and leveling. Each model is designed to operate both manually and automatically with the use of Laser or GPS grading systems.
Overall Width

87.0 in

2221.0 mm

More

Less

Working Width

84.0 in

2121.0 mm

More

Less

Optimum Hydraulic Flow

30-85 L/min (8-22 gpm)

30-85 L/min (8-22 gpm)

More

Less

Requires Full Work Tool Control with Both Joysticks

Yes

Yes

More

Less

Optimum Hydraulic Pressure

140-170 bar (2031-2466 psi)

140-170 bar (2031-2466 psi)

More

Less

Overall Length

81.0 in

2062.0 mm

More

Less

Overall Height

106.0 in

2694.0 mm

More

Less

Overall Weight

2000.0 lb

907.0 kg

More

Less

Tilt

15 degrees

15 degrees

More

Less

Raise

5.0 in

127.0 mm

More

Less

Lower

4.0 in

102.0 mm

More

Less
Application
AccuGrade™ ready, the Box Blade is designed for grading and leveling of large commercial properties, housing pads, roadways, and parking lots.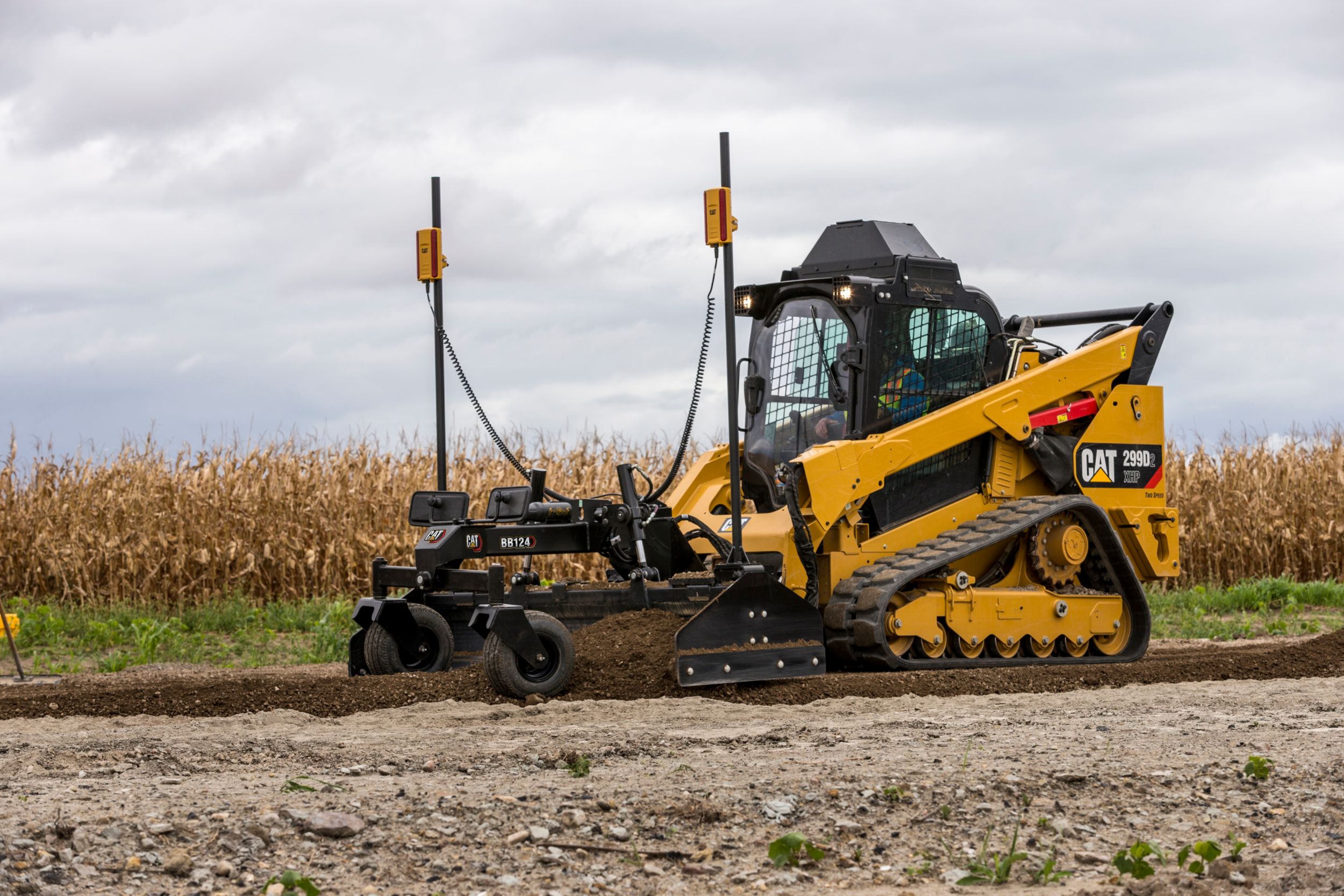 Curved Moldboards
Front and rear curved moldboards allow for material to roll and fold, improving capacity and performance. Flowing material will easily find low spots and improve grading and leveling performance.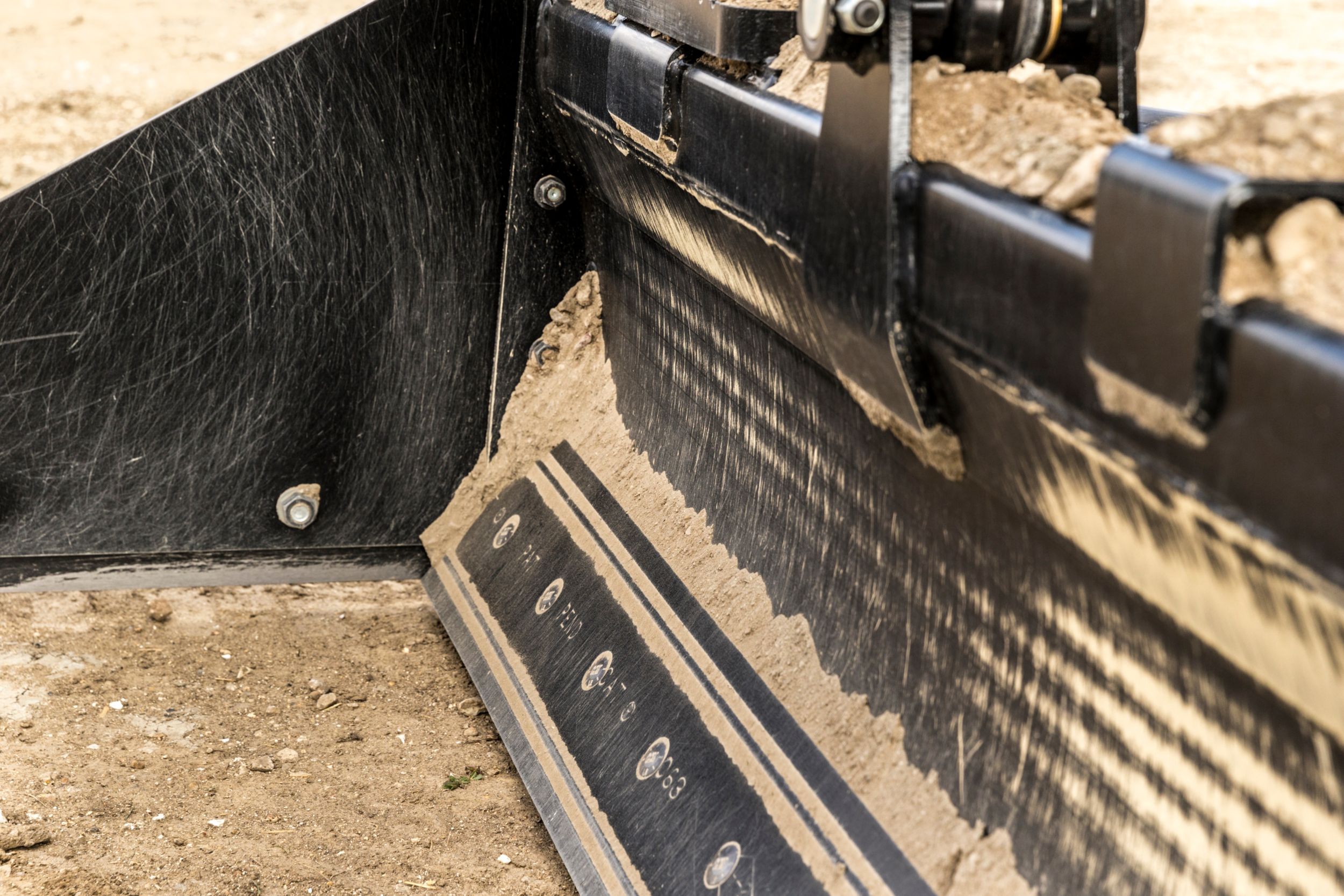 Wear Indicating Cutting Edges
Wear indicating cutting edges feature 20% more wear material on the ground engaging section of the edge and also indicate when it is time to flip or replace the edge.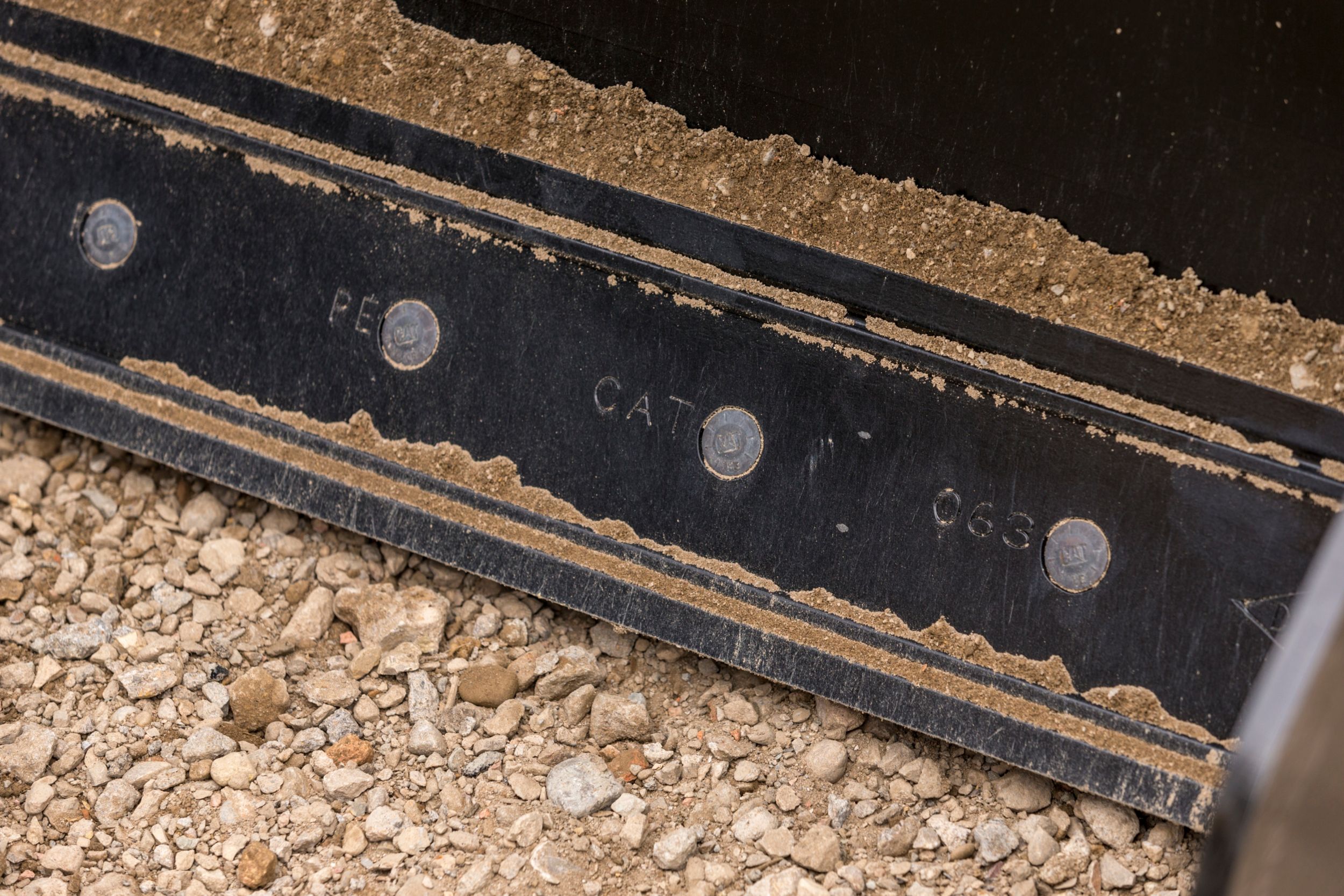 Dual Parabolic Mirrors
Dual parabolic mirrors provide full visibility to the front cutting edge allowing the operator to identify how much the blade is loading and see out to the corners of the Box Blade.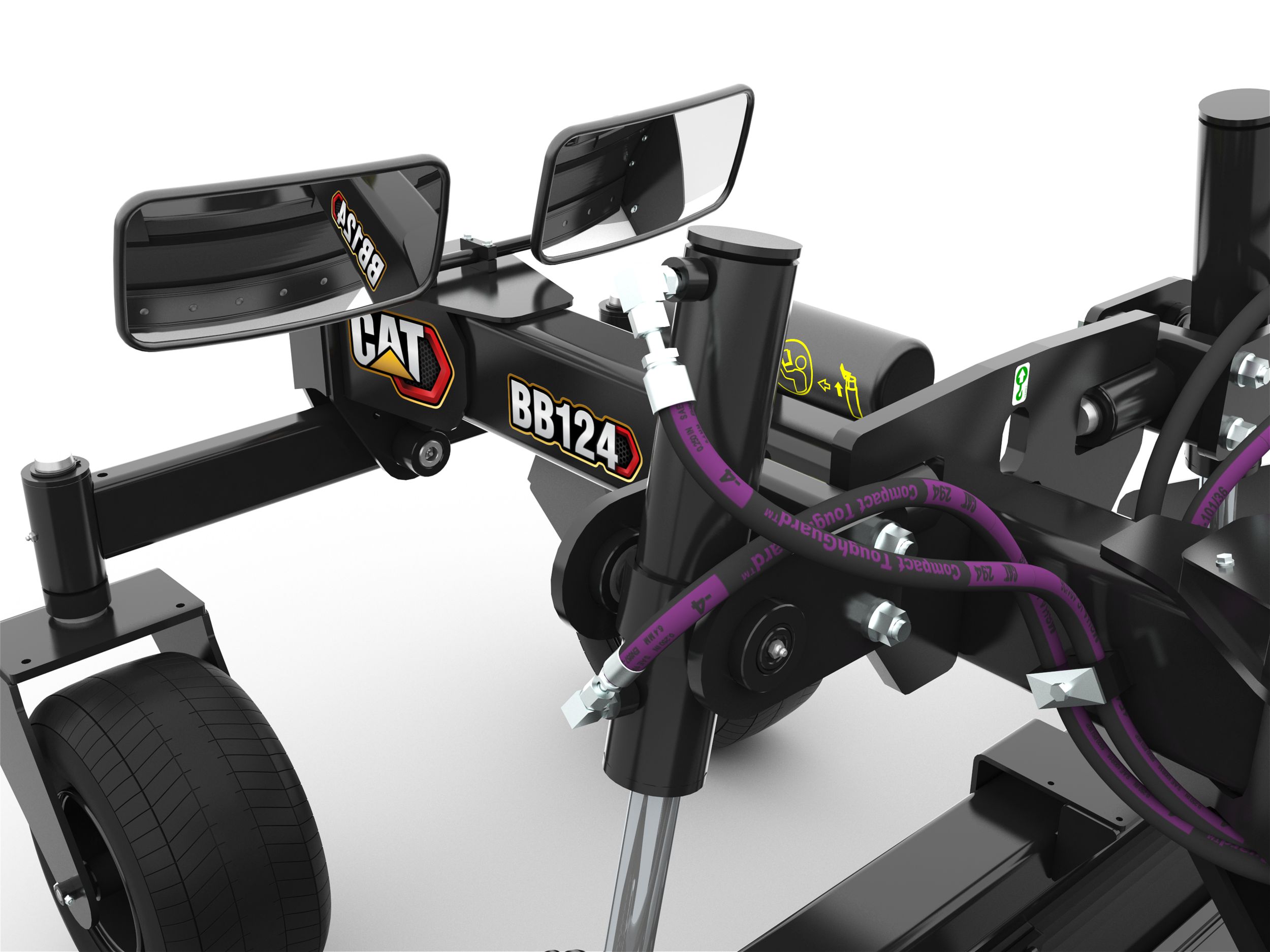 Centrally Located Electronics
Technology components are centrally located and simply route to their respective harnesses back to this location on the tool. Then, a single harness routes to the control module in the cab or on the tool.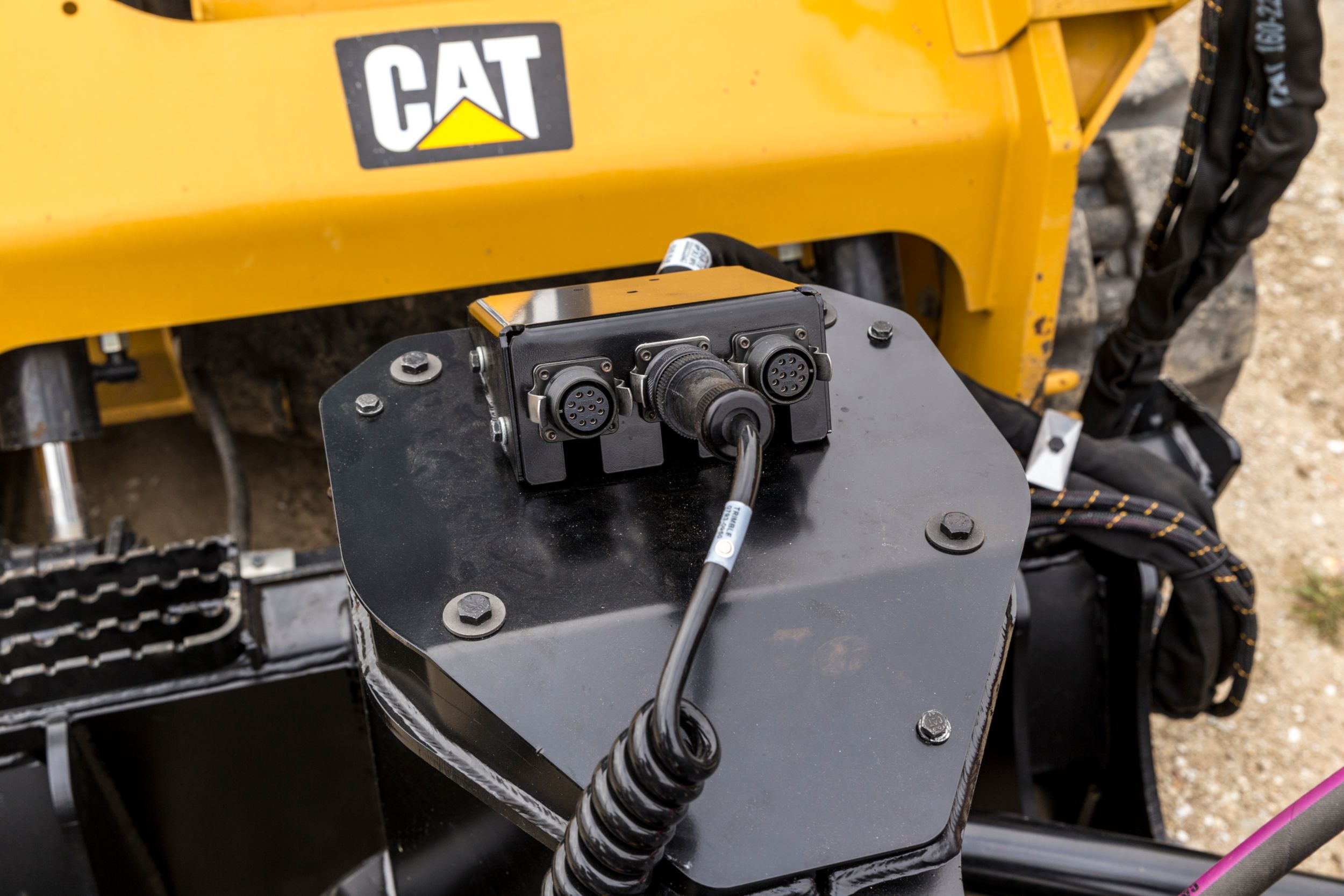 Protected Hydraulic Valve and ECM
The hydraulic valve and ECM are enclosed and mounted within the frame of the tool, protected from damage.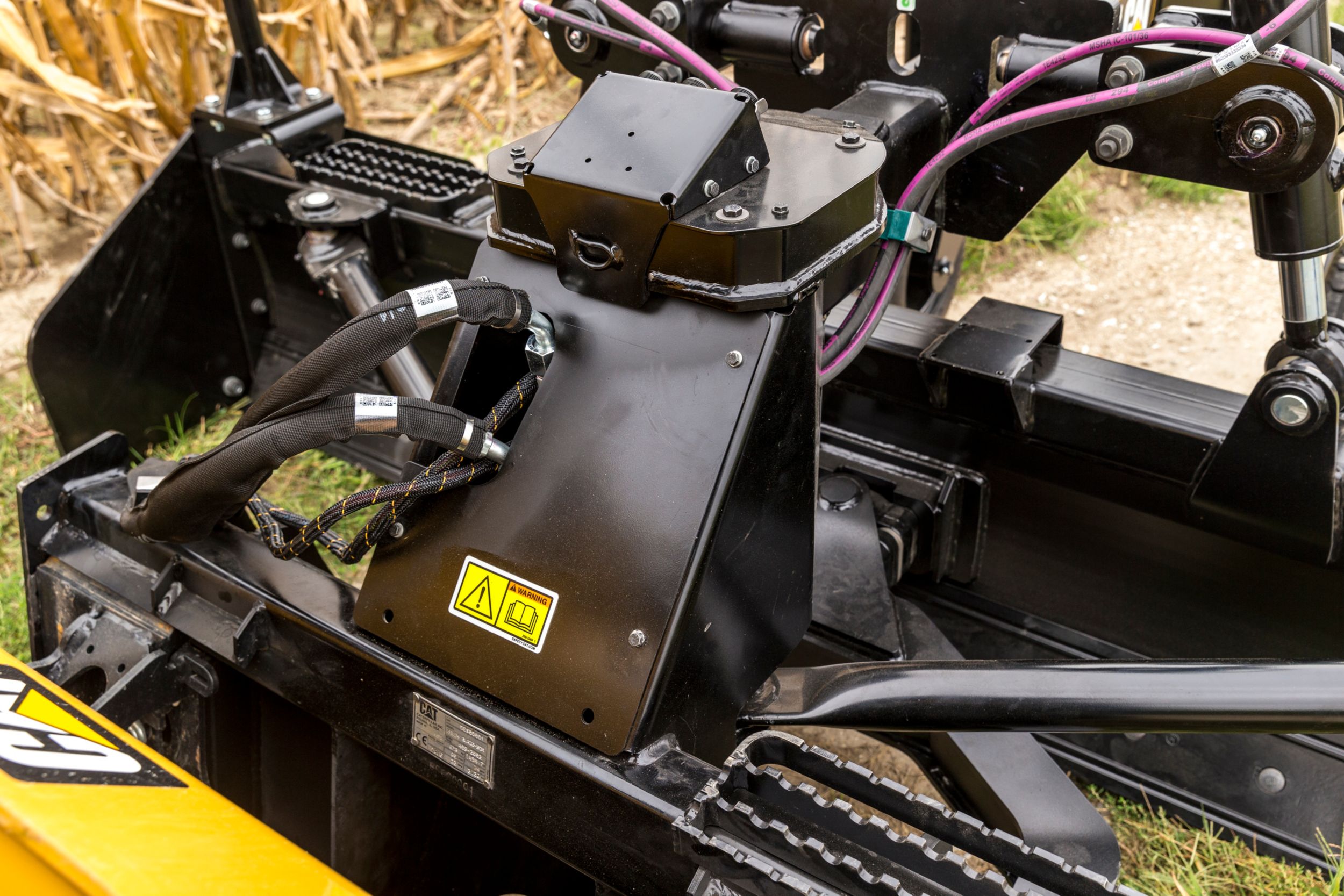 Dual Front Wheels
Dual front wheels are mounted on an independent axle and on casters to provide stability in both directions of travel. These wheels are air filled and will provide balance for the blade in both automatic and manual operation.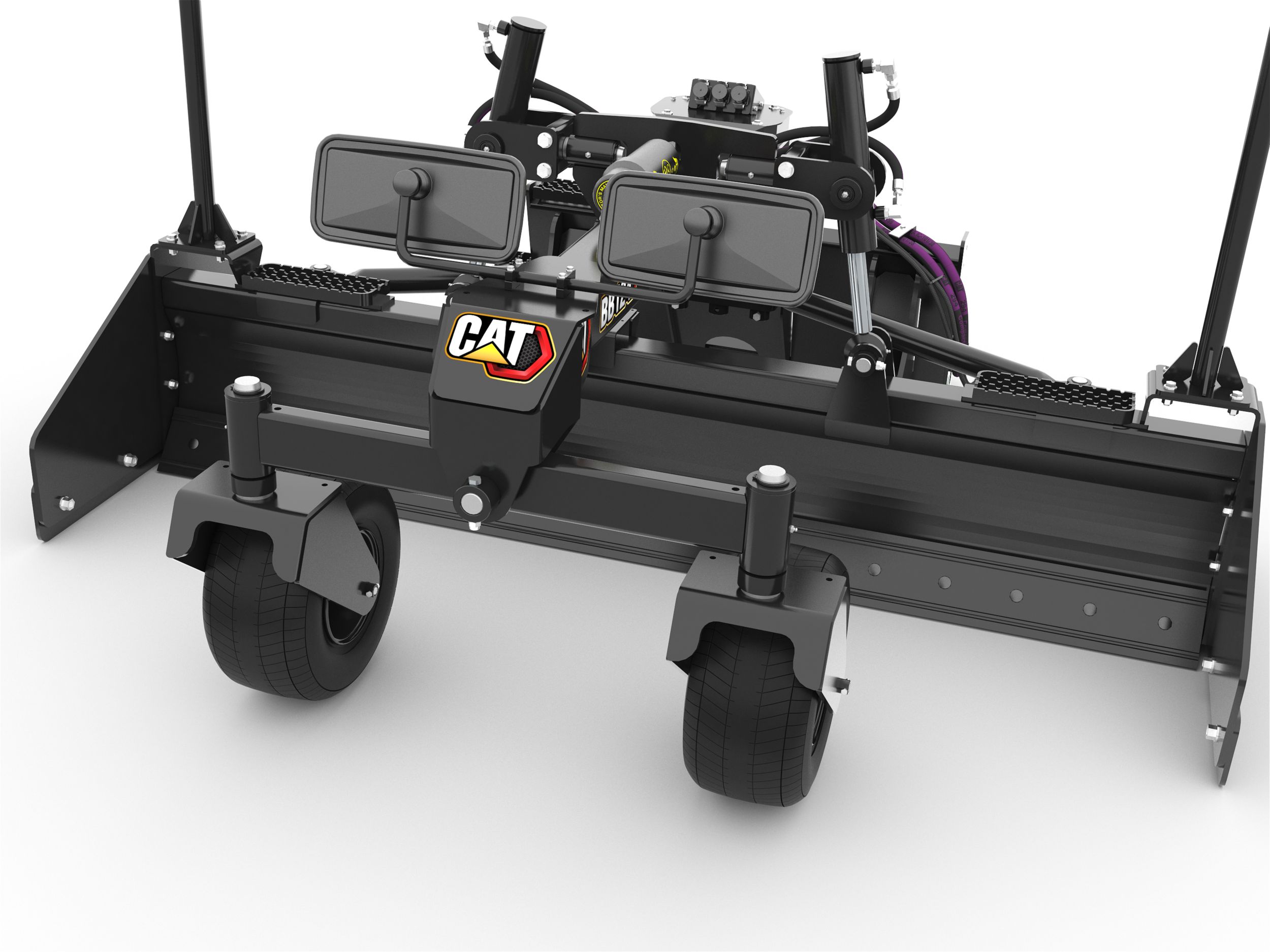 Bolt-on Side Cutters and Wings
These improve the life of the tool with reversible side cutters and replaceable box wings. Both are bolt-on for simple replacement.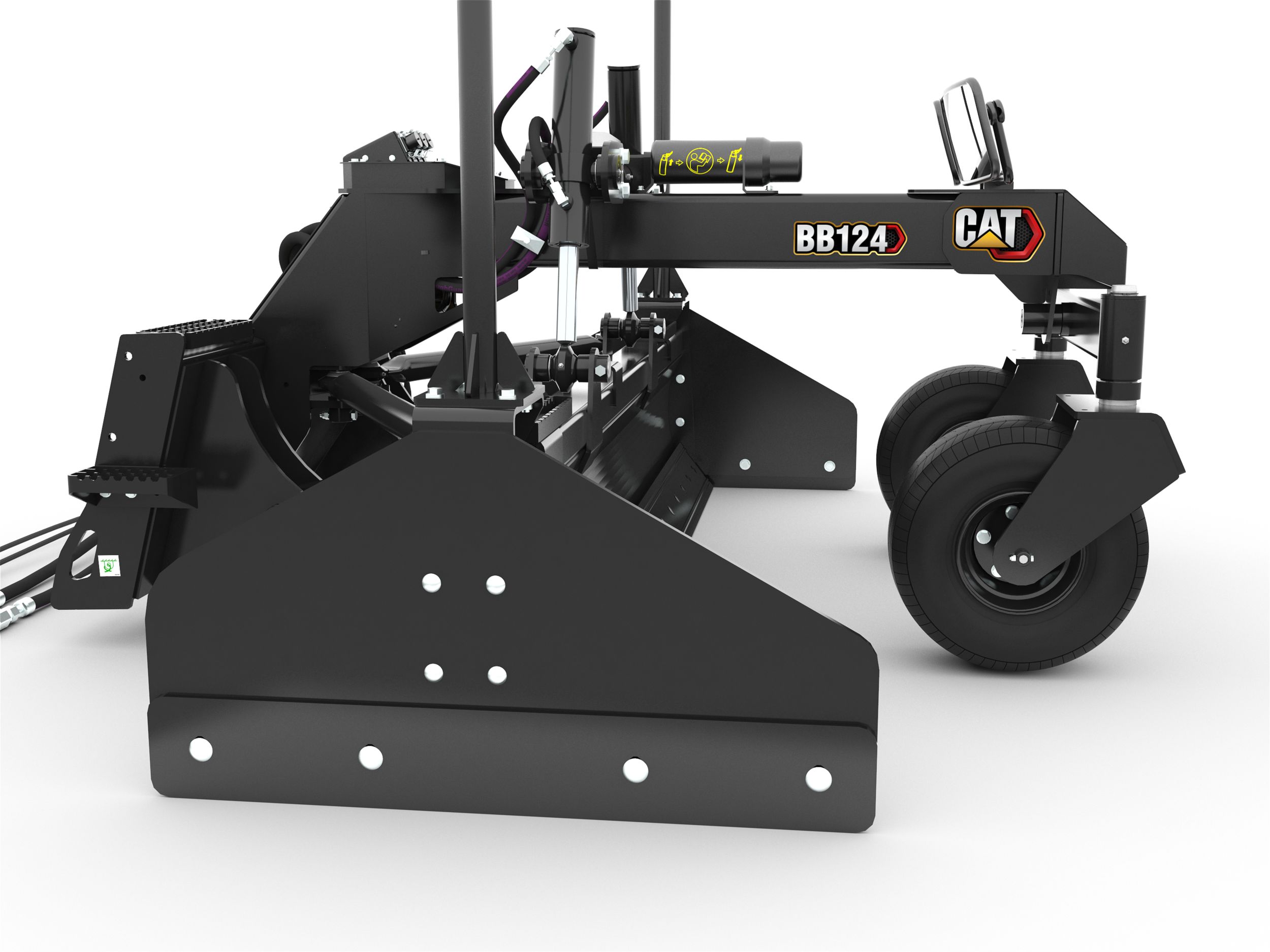 Standard Fixed Masts
Standard fixed masts provide great performance for single or dual laser technology configurations as well as supporting 3D technology.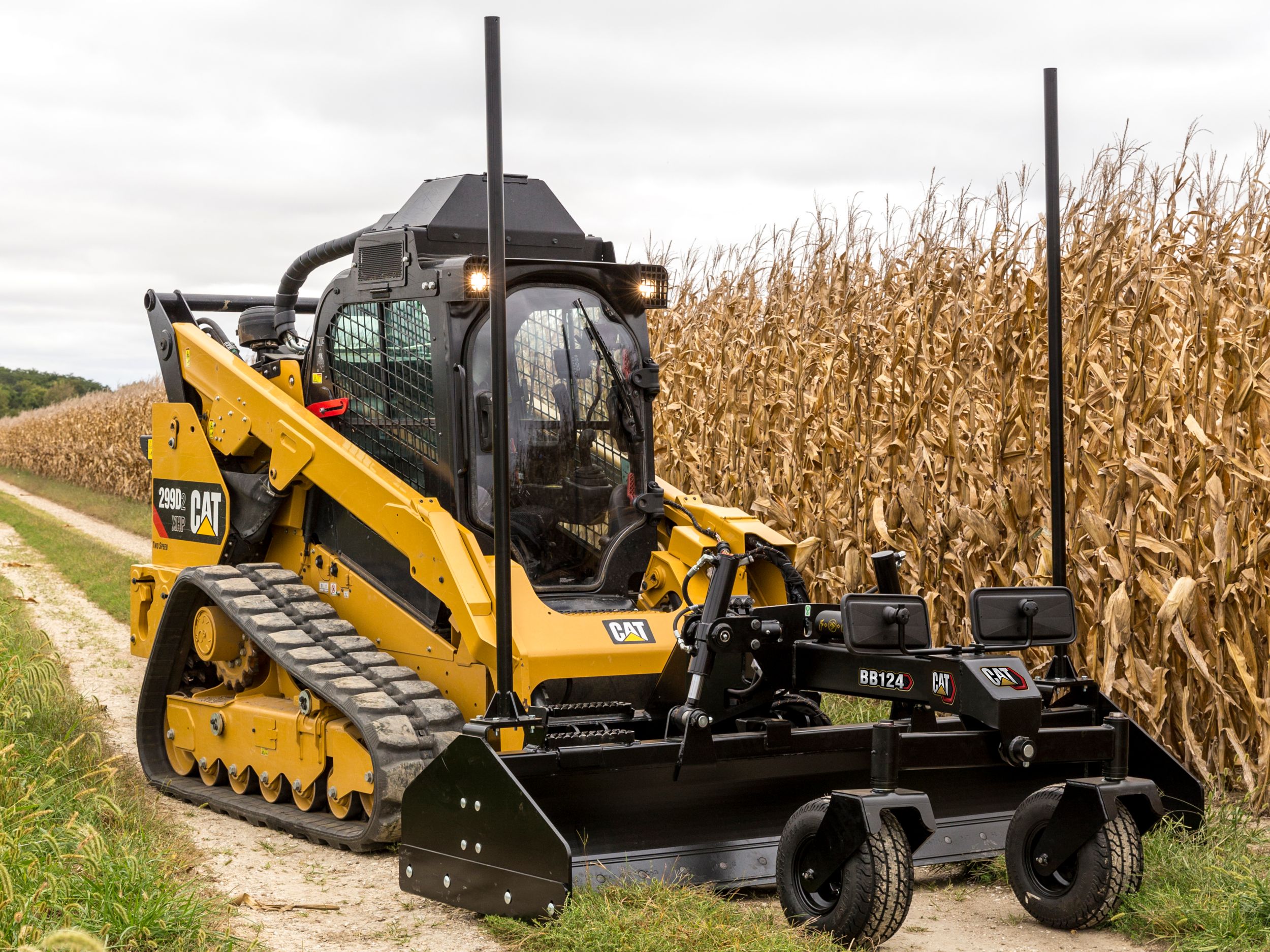 Serrated Steps
Serrated bolt-on step provides safe ingress and egress from machine cab. Additional weld-on serrated steps on the blade ensure safe receiver adjustment, install, or removal.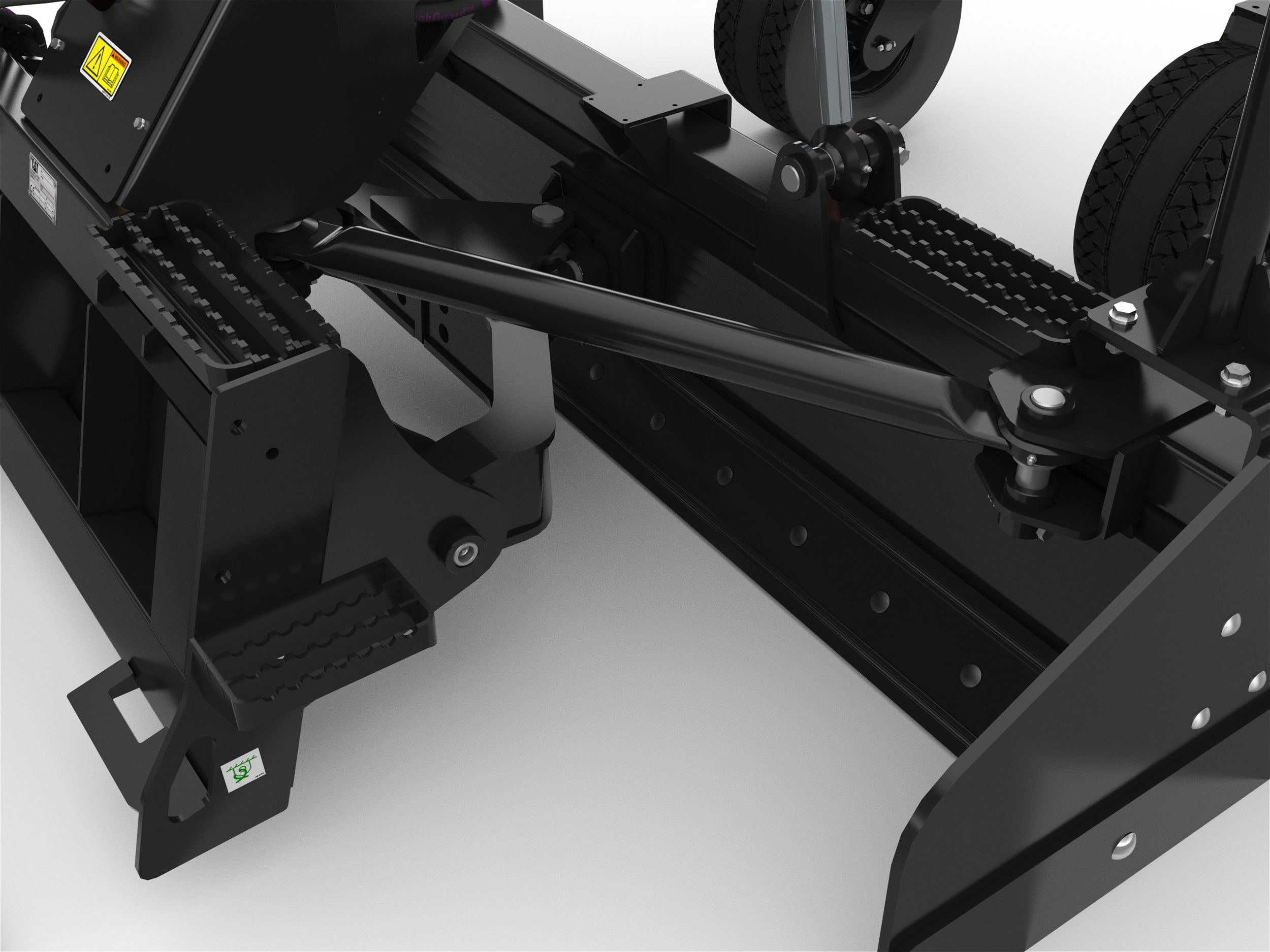 Tool Mounted Operation and Maintenance Manual Holder
Tool mounted and sealed from the elements, this holder includes all of the operation manuals and maintenance guides required for proper operation of the work tool.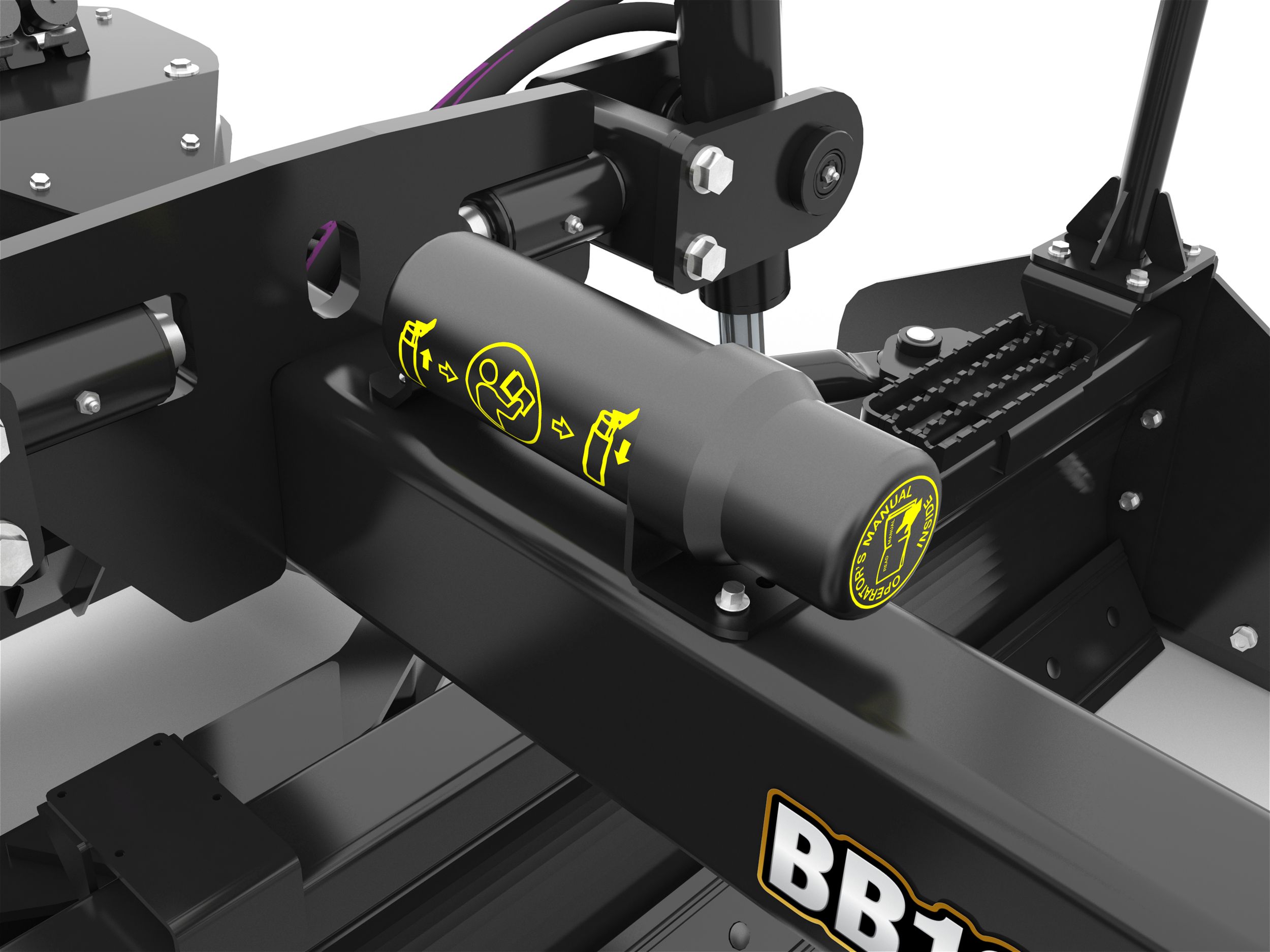 *Price listed is Manufacturer's Suggested Retail Price, this price does not include shipping and handling, expedite charges, taxes, dealer installation costs or other dealer charges. Dealers set actual prices, including invoicing currency. The MSRP displayed is for the region selected.