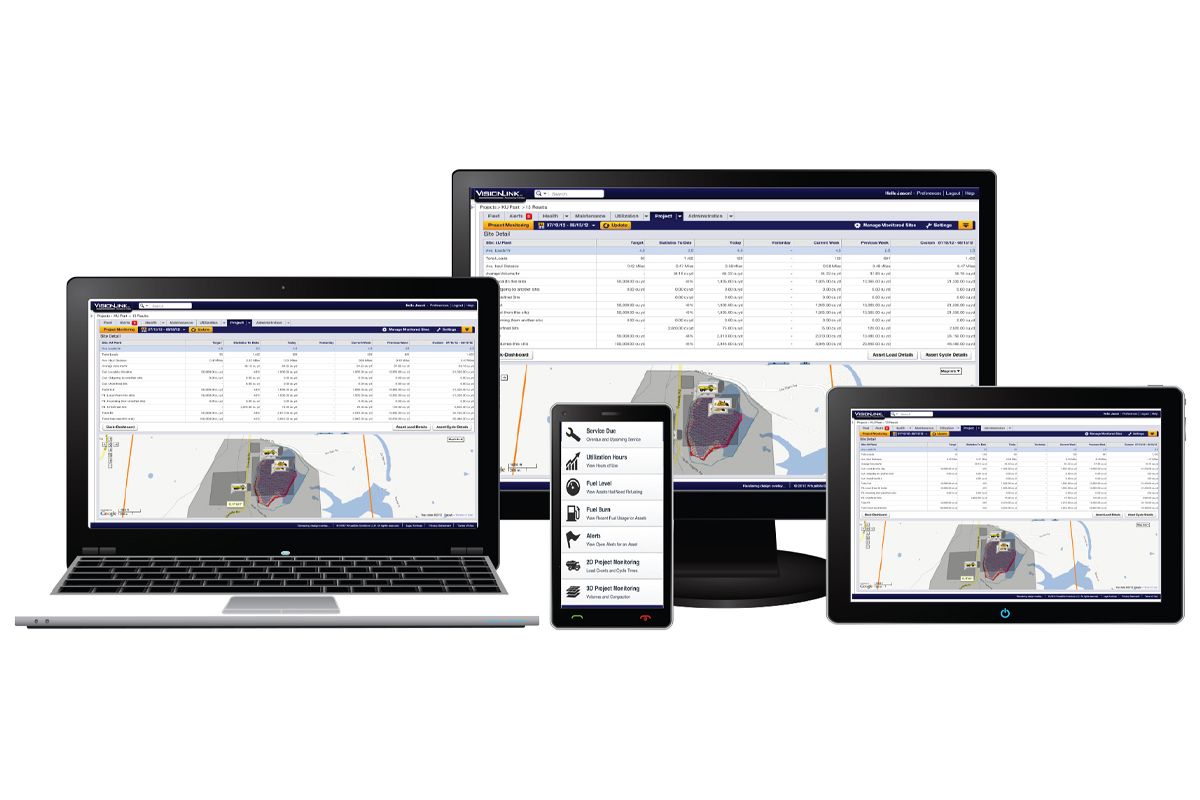 Need more asset information or hourly data for your business? Upgrade to a plan that fits your needs and budget -
1. VisionLink Daily -
Entry-level connectivity plan - Ideal for customers who only need once-per-day reporting.
Access daily runtime hours, location, fuel level, odometer and fault codes.
View daily summary of working/idle hours and working/idle fuel burn.
Track scheduled maintenance/maintenance history.
Create customized maintenance plans.
Access VisionLink API data feeds.
2. Cat Essentials -
Advanced connectivity plan - For customers needing the most up-to-date information about assets with hourly reporting cycles - or upgrade to optional 10-minute reporting cycles.
Provides information about site operations, productivity, asset location, health, and operator performance.
Use hourly asset location details to improve scheduling.
Receive alerts when assets move outside predefined zones.
Receive immediate engine on/off alerts.
Receive immediate notifications about asset event and diagnostic fault codes.
Get hourly updates on an asset's total hours and fuel burn.
Monitor hourly cycle and payload data.
Access VisionLink API data feeds.
* Your Cat dealer can answer any questions and provide expert advice on hardware, subscription and integration options.